Open Ended Playtime with Moulin Roty's Cinema Box!
We received for review this lovely cinema box set but all opinions are our own.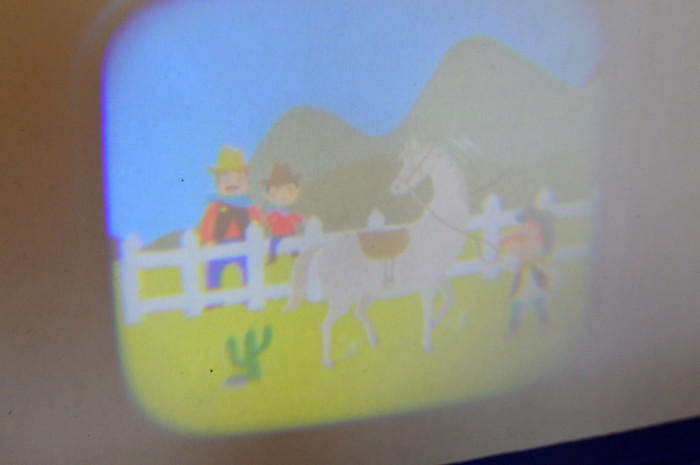 Get this adorable product and lots of other awesome things at Shop Tantrum!!!
Really, I'm so wanting to go to that place. If I'm ever in San Francisco I'm going there.
Check out Magicforest on social media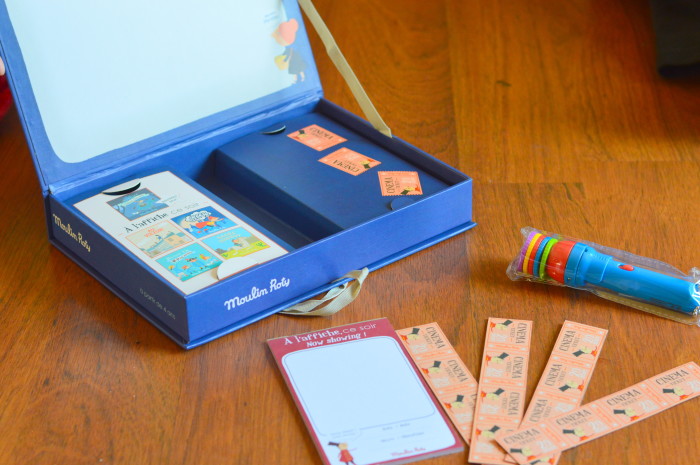 This Moulin Roty's Cinema Box set is unique in the fact that the box itself is part of the fun! The box becomes the movie cinema! Inside the box are tickets, a pad of Now Showing pages to create creative marquees, the projector, and the movie discs. There are five movie discs that fit into the projector and show images that the children can create stories to go along with. It is such a really cute set!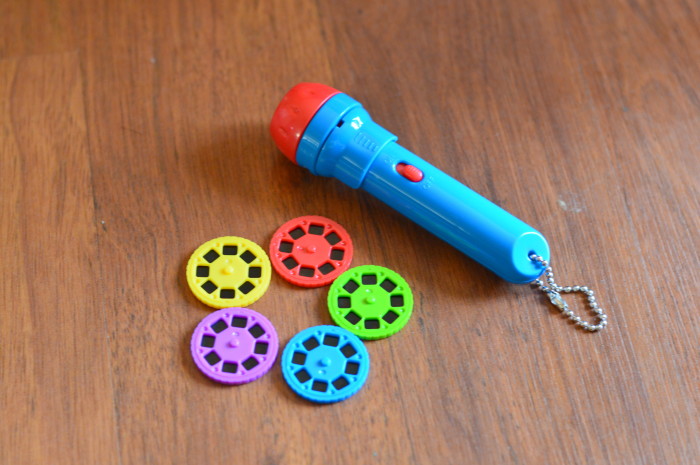 I like that the movie projector is small enough to fit into any kid's hand. The set is designed for ages 3 and up and is a great toy for encouraging children to play together and use their imaginations. I am all for open ended products that encourage imaginative play. My kids have played with this for hours already. They have made up stories to go along with each movie disc. The fun thing is, each time they put the disc in, the story has evolved and changed. CB is the story teller of the family. She has been writing stories since she learned to write and she loves telling the other two stories with the pictures. She was so excited to be in the "movie business".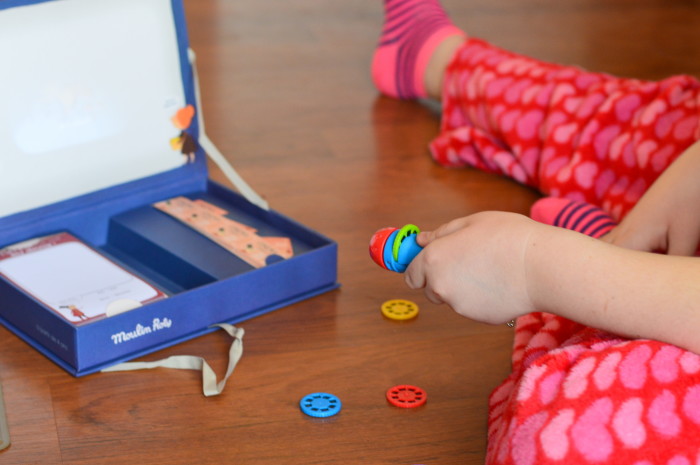 It's also small and portable enough to take on trips for children to have something to keep them happy away from home as well. The projector will work on most surfaces well and can be used to entertain children anywhere you go.
Here is CB's video she made of the product and how to use it. It's a little blurry, we are still learning how to do the videos but she was really proud of this one. 🙂
Cinema Box • Ages 3+ • $40 "Storytelling and movie going are combined in this sweet kit, complete with a mini View-MasterTM mounted on a flashlight, five story disks to load and a bunch of tickets to distribute. Your movie lover can design a marquee on the "Now Showing" pad, invite her dolls to sit in the front row and then choose a film to show on the box's cover. There's a cowboy flick, a pirate tale, a superhero adventure and more; encourage your child to tell a story that matches the scenes. Enjoy the show!"
Find Cinema Box at www.ShopTantrum.com.
and don't forget to check out Magicforest on social media!