Next month I will be the mother of a double digiter. It's so odd to say that yet I know it to be true. A decade will have gone by since I became a mother. She is so excited about her birthday and making a list like it's Christmas but to me, it's something different because the day she was born I became a different person. To me it's an anniversary of the day I became more than just myself but the caregiver of someone else.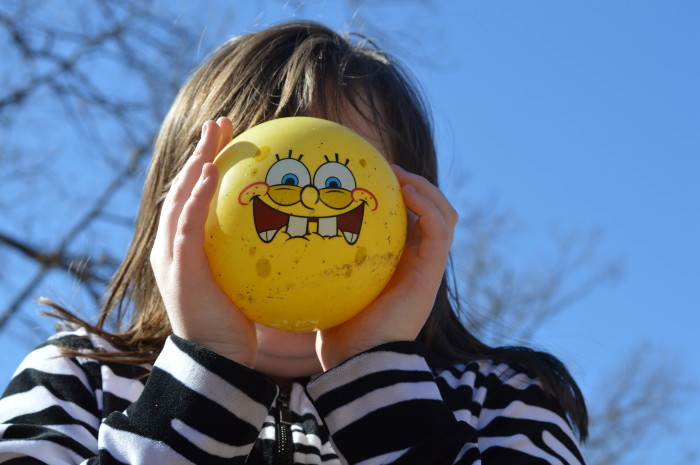 In the ten years I have know my daughter she has given me many gifts. Here is a list of 10 of those things my daughter has given me to commemorate her 10th birthday.
1. She gave me the right to call myself a mother. She was the first to give that badge of honor to me. She is my oldest and first born.
2. She gave me stretch marks. I'm sure the other two helped but she was again the first and the biggest contributor.
3. She gave me years of sleepless nights. Sleep was foreign to her and still is. She does not like sleep.
4. She gave me a craft companion. She is my partner in craft. I'm also fairly certain she is more creative than me.
5. She gave me gray hair. She was a preteen long before she was an actual preteen if you know what I mean.
6. She gave me a reason to wake up in the morning. At first it was just to stop the little bitty baby screams of hunger but eventually after the sleep deprivation wore off a little, I actually wanted to get up. Each day of watching her grow has been a blessing and I am looking forward to many more.
7. She gave me purpose. Feed, change, bathe, beg to nap, feed, change, bathe, plead with for some sleep…. and almost ten years later at least now she can take a bath on her own and diapers are a thing of the far distant past for this household. She is also the reason I started blogging in the first place.
8. She gave me pride beyond measure. Reading 12 grade books in the 4th grade. Having art in two shows. Winning writing contests. Being herself and not giving in to peer pressure. Being the one to stand up to the classroom bullies for other girls even if it did get her picked on. Not caring that the bullies tried to come after her but standing up for what was right because she felt she had to. Everyday I am busting with pride for her.
9. She gave me fashion advice. I can't be wearing my mom gear to take her out. Not a chance. She is not going to be seen with yoga pants mom sporting her messy bun.
10. She gave me love and filled a spot in my heart that only she could. She is a piece of me and I love her just as much now as I did the day she was born, and I held that little 6lb bundle of red wrinkles. I would not be who I am without her and I will be forever thankful to have her in my life and to call her daughter.