This post is my Netflix #StreamTeam post for the month but all opinions are my own.
Faster than a speeding bullet? Nope. More powerful than a locomotive? Nope. Able to leap tall buildings in a single bound? Nope.
It's Supermom! Wait No… It's not… Just plain ol Mom here. Although that doesn't mean I don't have my super moments.
This month we had the opportunity to watch Unbreakable Kimmy on Netflix. Kimmy is able to stay strong no matter the circumstance. As parents we have to be strong a lot. This month in-particular has been full of Unbreakable moments. But as Kimmy says, "You can handle just able anything for 10 seconds. And then you start a new 10 seconds." I have actually thought about and used that advice several times this month. And I realize that even if I crack sometimes, I can still stand strong and I can come right back and overcome.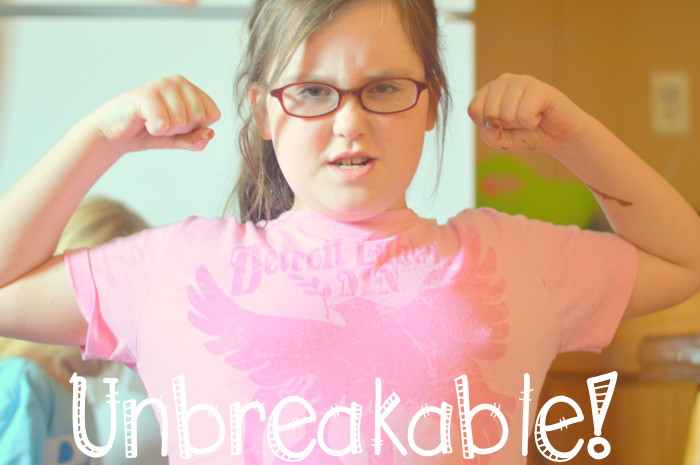 Unbreakable moments… They happen. Those times that are usually preceded by the words, "I have an idea." and followed by, "Oops." Those moments when all you want to do is scream but instead you take them in stride. Conquering the day with a smile on your face because that is what you do.
And remember, just because sometimes you fall… Doesn't mean you can get back up and fly.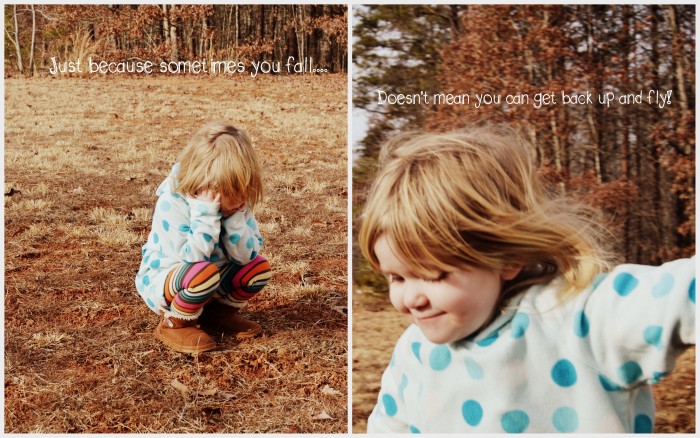 We watched the whole season of Unbreakable Kimmy and enjoyed every second of it. It's a really funny show that will make you laugh but also gives you a heroine that is always ready for a challenge with a smile on her face. And even though nothing works out for her the way she hopes, she finds a way to make her place and make it work. She was kidnapped at 15 and held in an underground bunker for 15 years but doesn't want to be labeled a victim. When she makes it out, she just wants to reinvent herself and start her life. She gets a job, where in the process she tries to help them with their problems. She meets a new friend and helps him too with no judgment. She still thinks like her 15 year old self and in a world that is 15 years older than the one she lives in, things have changed. I can't wait to see more of this show!
There are other shows out there that show us that in those unbreakable moments… any one of us from the smallest up… can be Unbreakable. It's a great lesson for kids and parents and for us to learn together.
1. Jimmy Neutron: Boy Genius
2. Mulan
3. Turbo
4. The Emperor's New Groove
5. Angelina Ballerina: Pop Star Girls
6. Stellaluna

1. Mr. Peabody & Sherman
2. Princess Diaries 2
3. The Perfect Game
4. ANTZ
5. Avengers Assemble
6. School of Rock