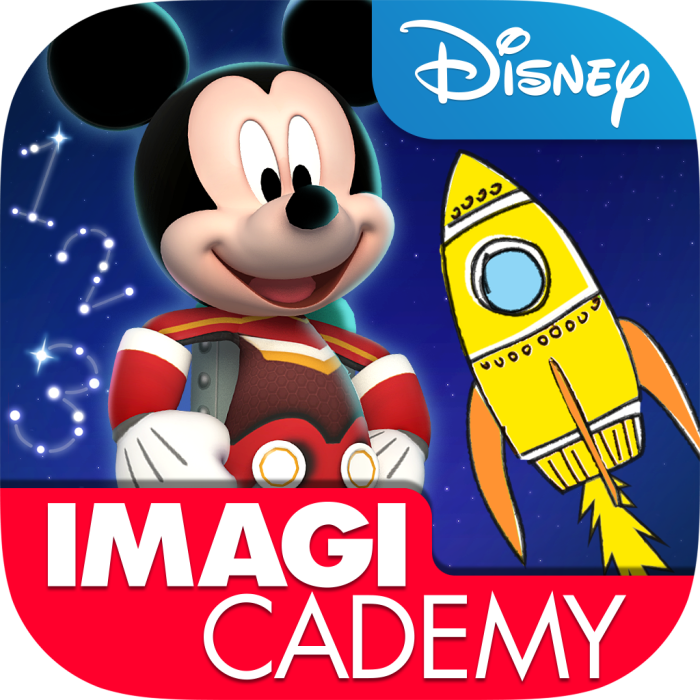 Mickey's Magical Math World App is available in your Apple Store and compatible with Ipad 3rd generation and up or an Ipad mini.
Also be sure to check out the Disney Imagicademy Parents app  from your Apple Store, which is a free app full of great ways to engage your children in meaningful ways! You can also use it to see your child's latest creations in the Mickey's Magical Math World game and the Mickey's Magical Arts World

 Food. Craft. Fun! That was the schedule for the party.
The Set up!
Setting up and planning a party for thirty people is not an easy task. Also I know that in past party plannings if I send thirty invites out, I will be lucky to get fifteen guests but I still plan for the thirty just encase. This time it payed off. There was just enough of everything.
The Mickey Mouse Cup Cakes were the biggest hits when it came to the food. These looked super cute but were very easy to make. I made red velvet cupcakes with cream cheese icing and on top of that I added Cookie with two Candy Melts to form the head.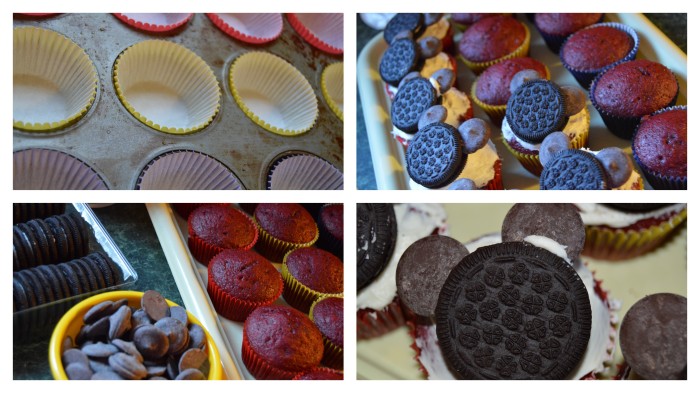 Treat Bags!
We were supplied these awesome products to put into our treat bags. The kids LOVED them. There was also a stack of paper pads they used to plan their rockets on. The color your own puzzle was the biggest hit because, hey, who doesn't love to color Mickey Mouse?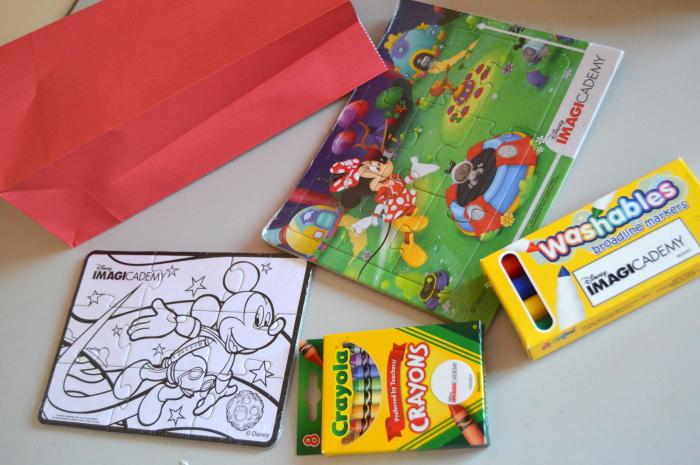 The Food!
There was food EVERYWHERE! There was food still in the kitchen, on my dining room table, and on my craft table. I was going for a rocket space type theme in red and blue.
This is the food display we put on the craft table which was the central point of the party. It was refilled three times. Other than the blue cookies which were the ones I made. CB made the yellow ones and they were ate up. I don't know what people had against my royal icing covered blue cookies…. Except that fact that CB told everyone which ones were hers and demanded with the proper amount of tyranny that they eat hers and not mine. I hold no grudges because my cookies were good and all mine.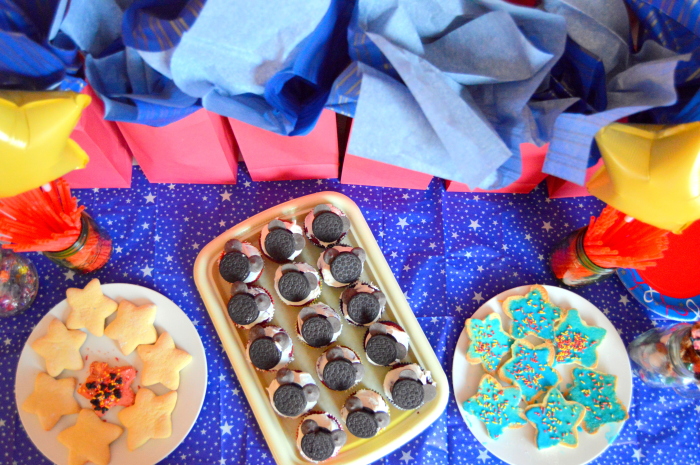 The pretzel sticks were really good. I love the salty sweet taste of a chocolate cover pretzel. I also really liked these Mickey shaped sprinkles. These were not planned but I found them when out looking for something totally different and I am so glad I found them. Although, I no longer have any left because I forgot to put them back in the cabinet and it doesn't matter how many adults you have in one home there will never be enough eyes when you have eighteen kids running around. Little kids are tricky and I'm pretty sure they can vibrate through walls.
And yes that is supposed to be red…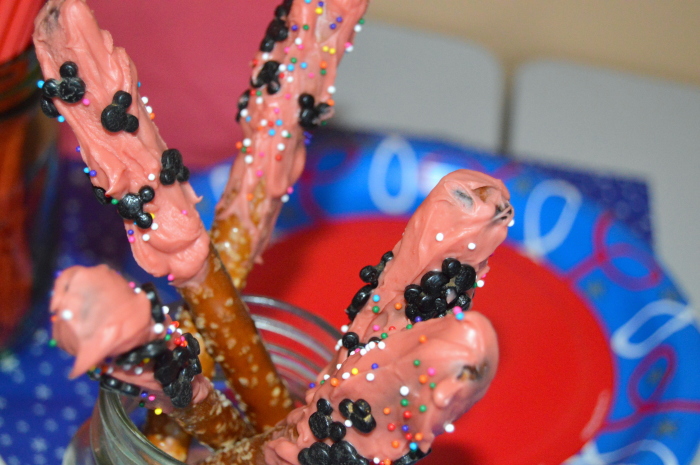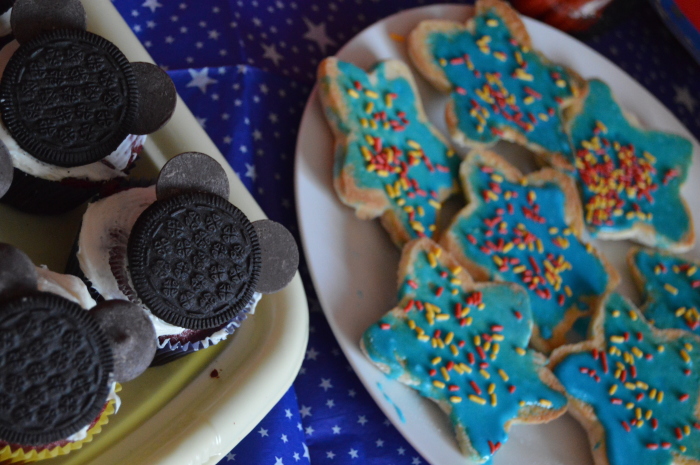 The water bottles were wrapped in shiny plastic with Mickey Imagicademy logos on them. The kids loved the fact that their water was Mickey themed. They didn't even mention the lack of soda. We have been trying to give up all soda around here and I didn't want to serve it at the party to get my own kids hooked on it again. We had water and not one child complained. Although their mouths were consistently full of cupcake or cookie so no one would have heard any complaints anyway.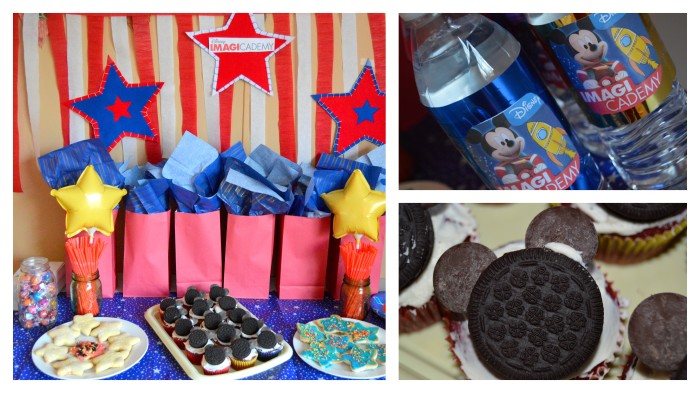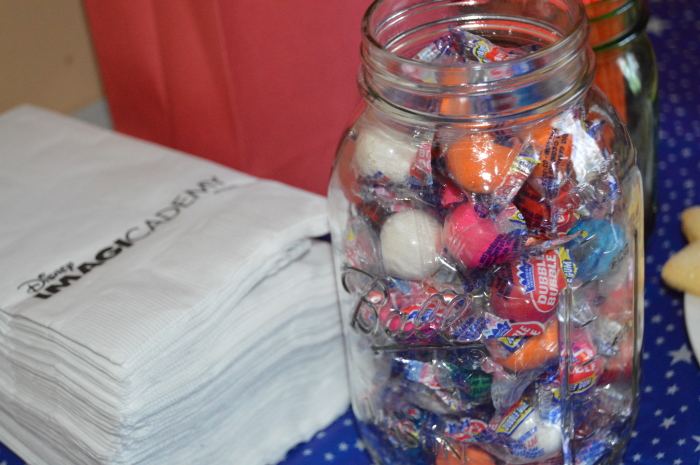 Space Race Craft!
We used the basic concept of rocket racers from From Abcs To Acts  to create these awesome rockets and were able to race them along a string. The children split into groups to create their rockets. Each group had their own ideas about what would make the rocket speed faster across the line. There was one team of boys that was bragging about how they was going to take on the prize because boys knew more about rockets. However, one of the girl teams won it with their "Princess Power" Rocket. I think it was the added weight of the extra pipe cleaners. They really let the boys have it. Their prizes were bragging rights and bubble gum (the above jar full of bubble gum to be exact).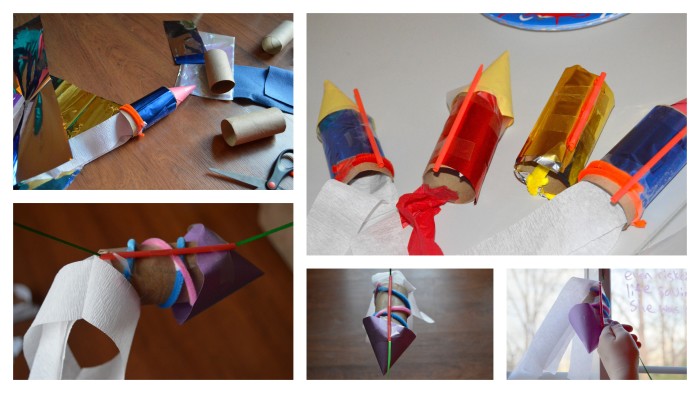 Game Time Fun!
Mickey's Magical Math World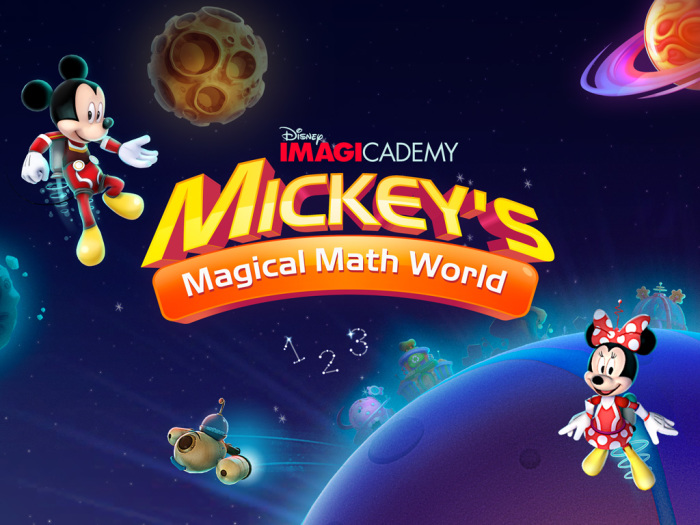 After the heat from the space race settled we all gathered around the living room so the adults could chat about the other neighbors while the kids played some Mickey's Magical Math World on the Ipad streaming to the Apple TV by airplay. That was when I found out that I was in a room full of adult sized kids as they "helped" the kids play by taking over the Ipad. The kids didn't notice the lack of controller as they ran back and forth pointing the answers out on the big screen for the one who had the Ipad to answer. The sugar started to kick in and we tried to get them to take turns… It went pretty well after a few reminders, mostly to the adult Ipad hogs.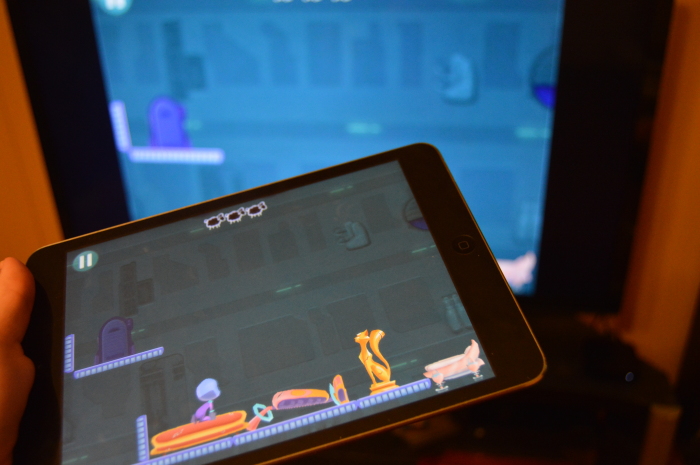 There is a game where you play a cab driver and have to match the color, number, shape, or item amount to get the aliens to their intended destination. I think that was my favorite game personally. It was a fun way to learn through play and the boys ate it up, even the slightly older ones were interested in watching the aliens fly through space. Sometime during this game the smaller girls ransacked the dress up closet and came through the house in full princess gear. We then had to pause the game for the intermission show which was an odd mixture of Let It Go, Build a Snowman, Bingo, and You Ain't Nothing But a Hound Dog… Than it was back to the game where now Queen Elsa was all over Minnie's robots, she loved the robot playground.There would be a roar of giggles coming from every corner of the living room every time the robots fell off the various playground equipment.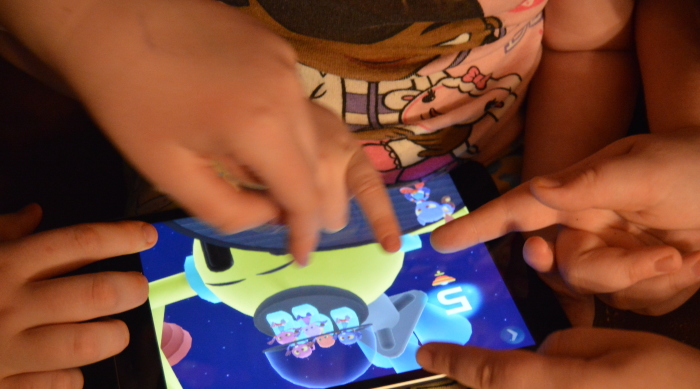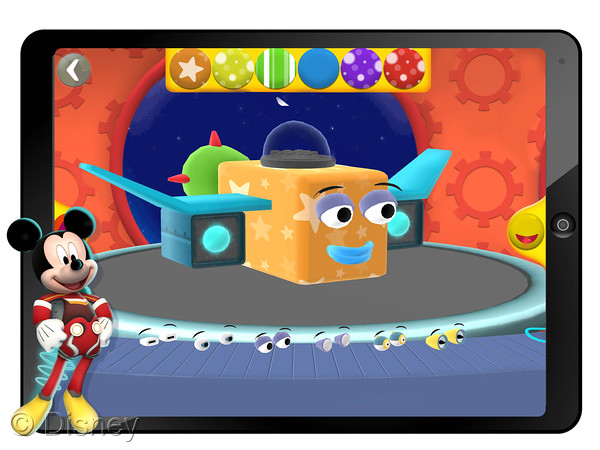 Mickey's Magical Math World app is a cute Mickey app for children that helps them to explore math concepts in a very interactive environment. The kids counted, learned shapes, matching, patterns… Everyone built their own rocket… even the adults. Mine is pink with flowers on it with a small smile and a huge visor. It was so interactive that it had everyone involved, even the cranky old man who didn't like my cupcakes (every crowd has at least one).
Lou Lou loved the games. She was showing the other kids how to play and I'm pretty sure she was the youngest in the room.
Disney also has the  Disney Imagicademy Parents app  which is available in the Apple Store. It's a FREE app that has lots of information and ideas for parents. It's a great place to go to find new ideas of activities to do with your kids!
We just had so much fun with Mickey's Magical Math World that I can't wait to play Mickey's Magical Arts World!
Mark your calenders! Mickey's Magical Arts World app will be available in the Apple App Store on February 12, 2015. 
About Mickey's Magical Arts World
Mickey's Magical Arts World will give children the opportunity to explore a fully immersive world of creative arts. Children will be able to create their own characters to play parts in movies with their beloved Disney friends. They will also learn about basic art concepts such as lines, shapes, and textures. Children will be able to learn about storytelling, improv, costumes, character development, and role playing! There is also a music portion and so much more. I am just really excited for February 12, 2015! I hear there is a virtual arts and crafts section too!
I was selected for this opportunity as a member of Clever Girls Collective and the content and opinions expressed here are all my own.