Valentine Sensory Bottle
Sensory Bottles are always a fun easy way to add a little colorful learning. You can add ANYTHING you like to a sensory bottle which is one reason they are so Holiday friendly. Our Valentine bottle included anything I could find that was red. The other kids wanted to make different colors so they made a blue and green one.
Start by filling an empty clear container with half water and half oil. This is a good density science experiment as well as sensory activity. We then added glitter, pom poms, scrap booking confetti, buttons, and a few other tokens that reminded us of the holiday. The neat thing about pom pom is that they float inside of the oil, not on top or bottom but randomly in the middle.
One tiny tip: Tape or super glue the top on.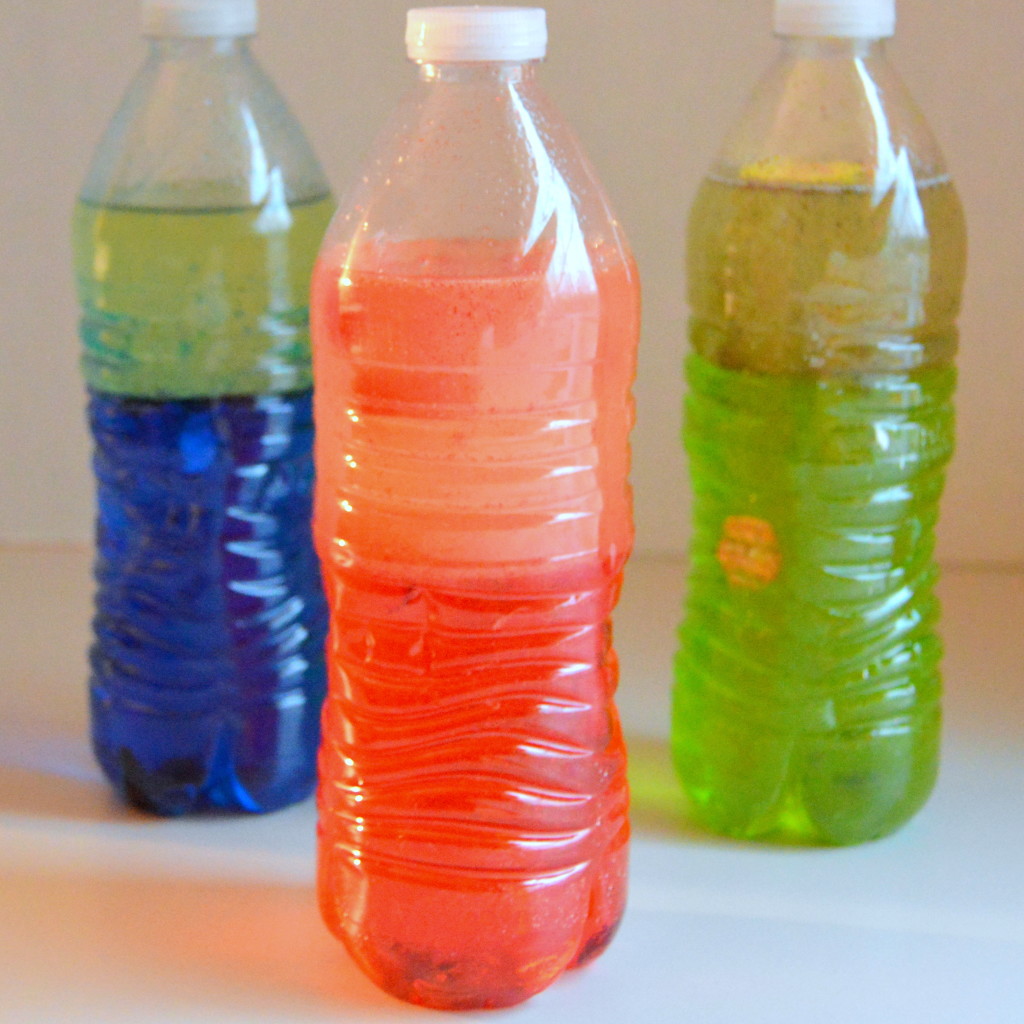 Another example of a wonderful sensory bottle idea would be this Frozen Fractal Sensory Bottle from The Mad Mommy.