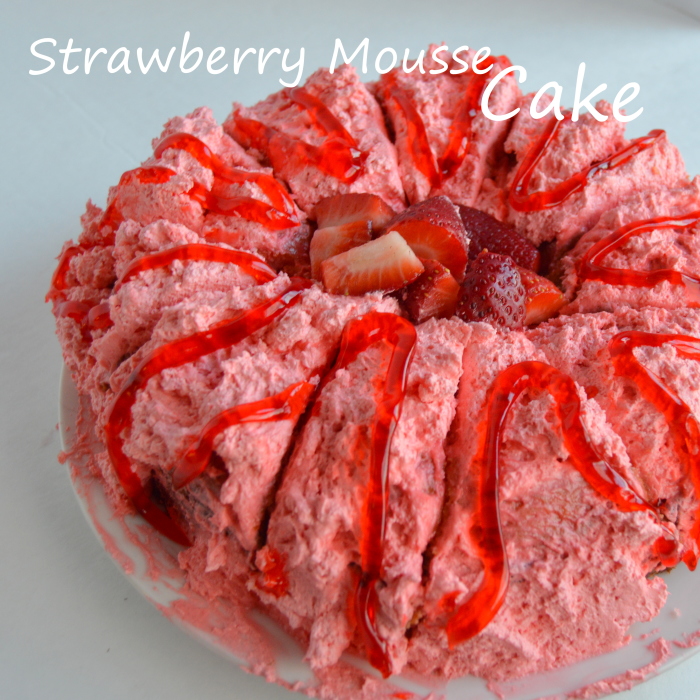 Strawberry Mousse Cake
My mom used to make this cake and it has been a very long time since I have tried to recreate her recipe. This particular recipe is special to me because I have many fond memories of helping my mom. It was also always a favorite at the church bake sales. I bet no one knew exactly how easy it was to create.
Tip: Another flavor to try is orange. Just substitute the strawberry cake for orange and add a touch of orange flavoring to you cool whip or just leave the Cool Whip as is for a Orange Creme Cake.
Ingredients you will need:
Cake Mix – Any Strawberry Cake Mix will do.
Cool Whip
Strawberries
Strawberry Glaze
Cooking Oil
Eggs
Jello if you want. It helps the Mousse thicken up a little but it really isn't needed.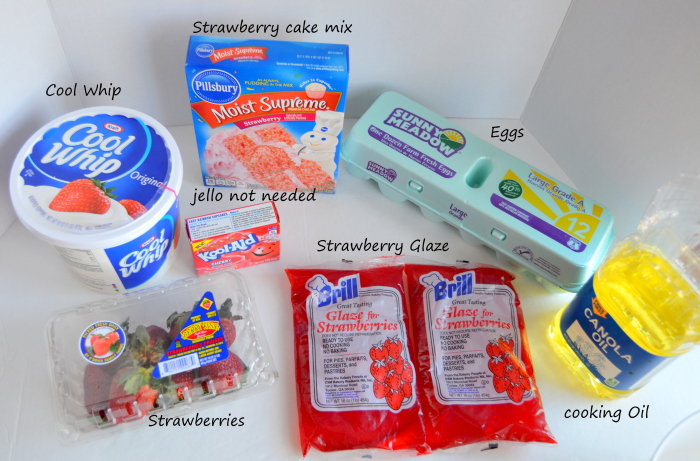 The Mousse is fairly simple to create. Add Cool Whip, Strawberry glaze, and the jello if you use it. Stir it all up. I'm going to say this stuff is hard to leave alone. It's good on it's own straight out of the bowl.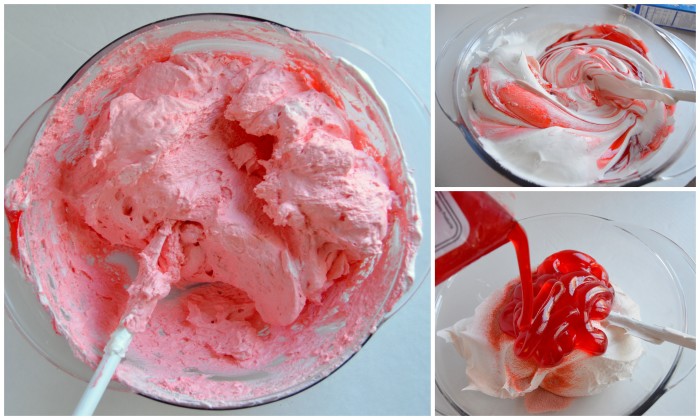 Bake your cake as it requires on the box. Then put your mousse on your cake after it has FULLY cooled. I added a little strawberry glaze for decorative purposes but it isn't required.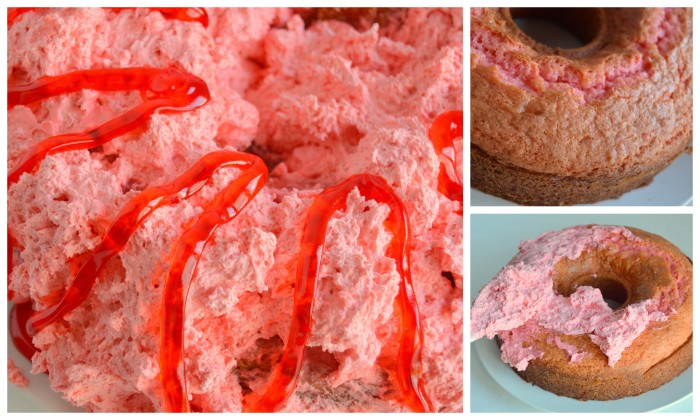 Toss you a hand full of strawberries in the middle and there you go.  Doesn't it look Delicious!