Enjoying Netflix with a Four Legged Friend
My kids all have their favorite four legged friends they like to cuddle with… They are all stuffed but still well loved and spend ample time watching Netflix with their owners. Usually with CB it's all about the pigs but she also has her four legged friend pup named Charlie Brown that she enjoys hanging on to. This pup is quite special, it was mine when I was smaller as well as my belonging to my brother before me. He has seen better days but he is very well loved.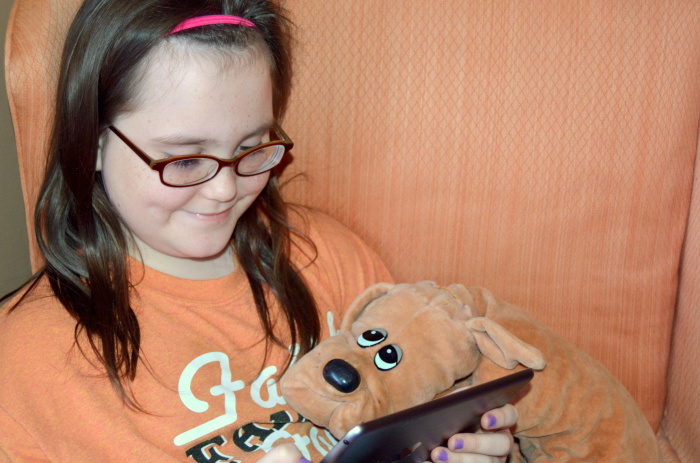 Lou on the other hand has her pig named Pig that she stole from CB's bedroom one day and has decided to claim. They love to snuggle up together for some screen time. I love Netflix's Children section. I have hers set to young child and she can't accidentally click on something I wouldn't want her to watch.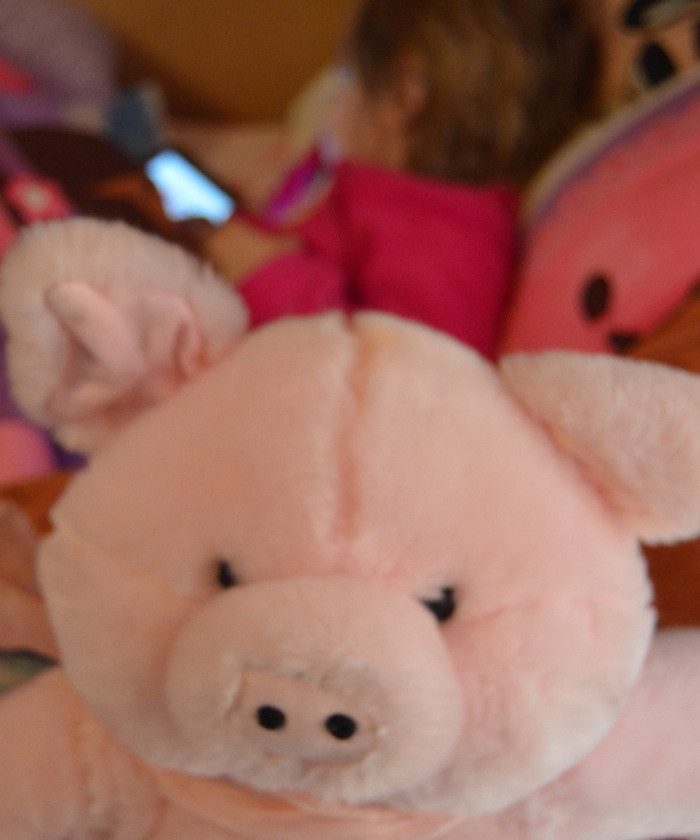 Movies are always better with the addition of a four legged friend. Animal stories are full of loyalty and determination. The kids can learn so many wonderful lessons from them. The kids love animals in movies, especially sports movies. Air Bud was a huge hit around here for A LONG time. Then there came the Buddy movies… They were smitten. And now Netflix has added The Adventures of Puss and Boots! Lou loves the cute animated beginning! We have re watched the intro several times. The show is so cute, I see it becoming a favorite!
To celebrate our favorite four legged friend, we made a special craft.
A Piggy Bank… I know not exactly original but Pigs are the favorite around here.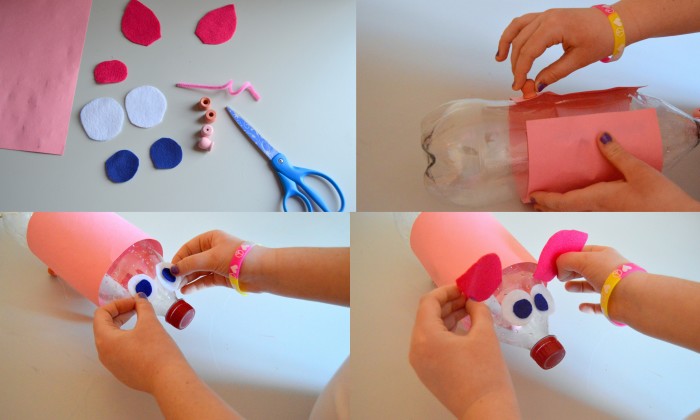 This was so much fun to make. We cut out all our pieces and hot glued them on to an empty 2 liter drink bottle. You can make any animal friend you like. Little bit of advice… Hot glue is hot, and can melt the plastic bottle so don't use it liberally.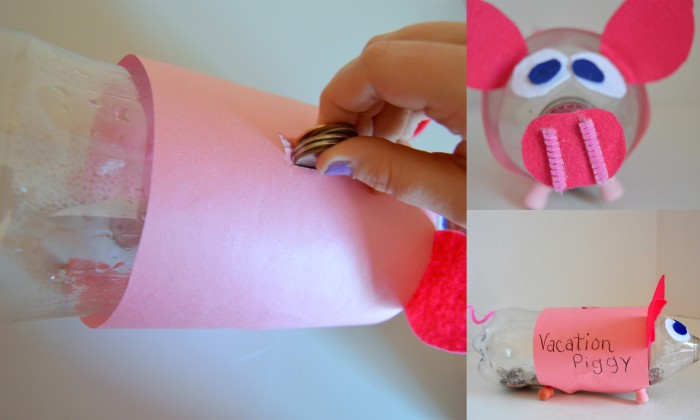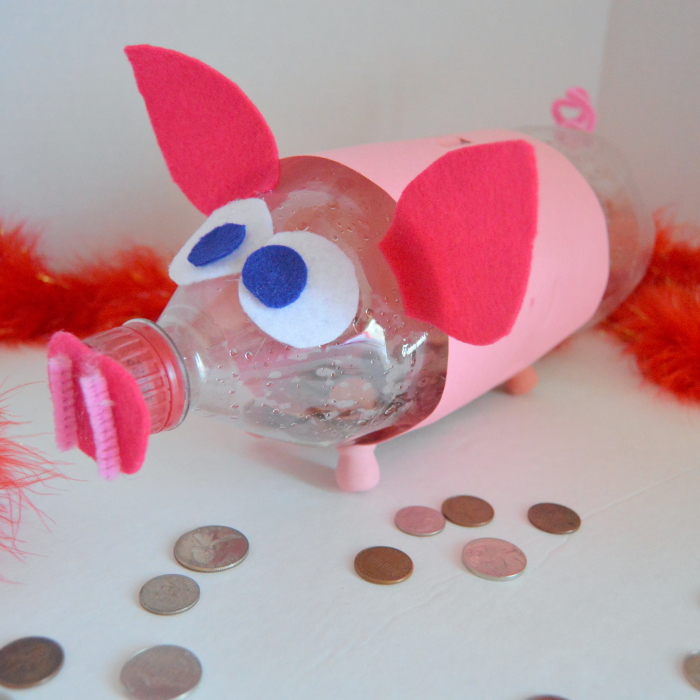 How about a few choices from Netflix to enjoy with you four legged friends all about animal buddies!
Four-Legged Stars
For your little kids:
1. Pet Party
2. Clifford's Puppy Days
3. Littlest Pet Shop
4. The Adventures of Milo and Otis
5. Snow Buddies
6. Sabrina, The Animated Series

1. The Adventures of Puss in Boots
2. Annie
3. Step Dogs
4. Jumanji
5. Hachi: A Dog's Tale
6. Air Bud
7. Monkey Trouble