I used the pattern from Arts and Crafts for your American Girl Doll to make this set.
This outfit sewed quick and easy and turned out cute. I still need some work in the string clipping part but CB usually takes care of that and she wasn't here when I made this one. She is out practicing singing with her daddy for their show next weekend.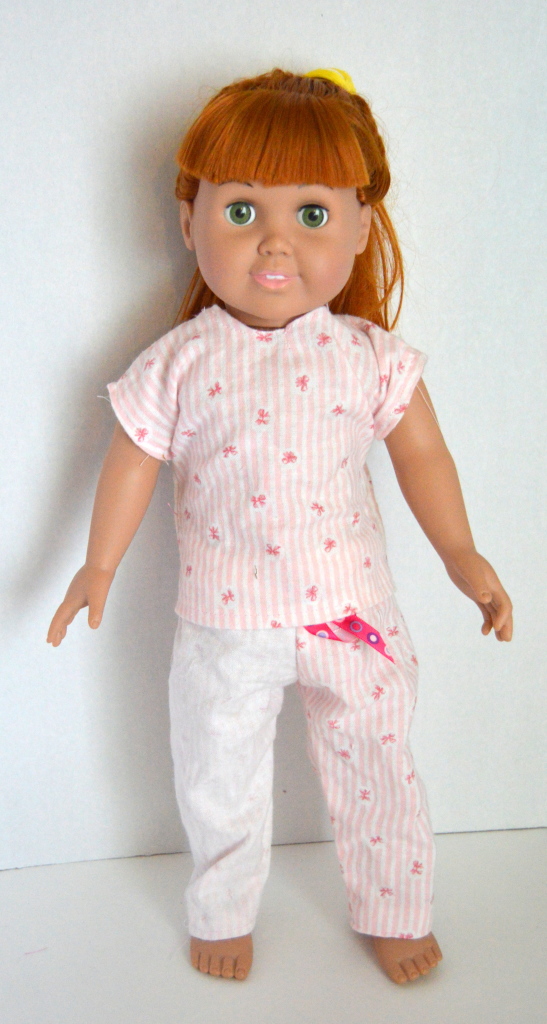 I used the Velcro dots for the back again. I am in love with these when it comes to doll clothes. They work perfectly and hold better than any stick on hook and loop I have used. Once they sit for a day, you can't get them off unless you REALLY try. Seeing as my button sewing skills are sub-par, I really like using these as a quick easy yet good looking closure.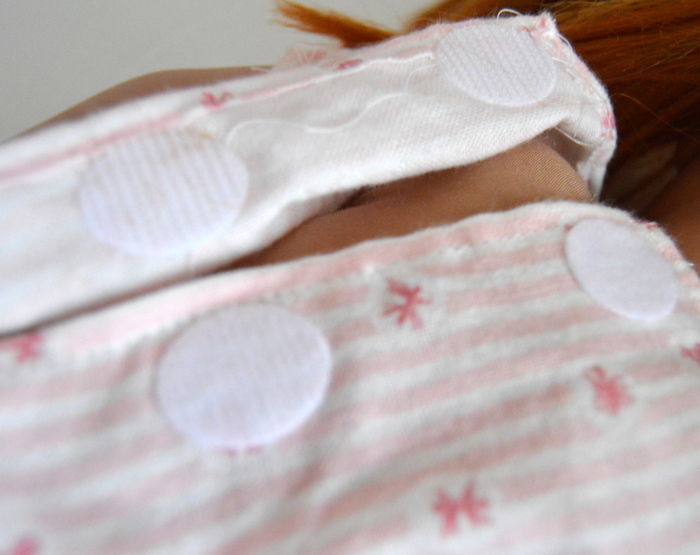 I signed up for a news letter to Pixie Faire and they sent out a pattern to a beautiful dress that I would LOVE to make. I'm not sure if I am at the skill level required but I think I am going to give it a shot next. It's a dress with a story about someone in history. CB is a history buff and loves a good biography. I think she will enjoy it too. It may take a while to complete as it is pretty detailed.