Please ignore the poor baby and her striped fabric top. She is a VERY well loved Samantha doll that has been around since before I can remember. She also had to be covered to be photographed. She isn't allowed to participate in topless photography according to her present owner.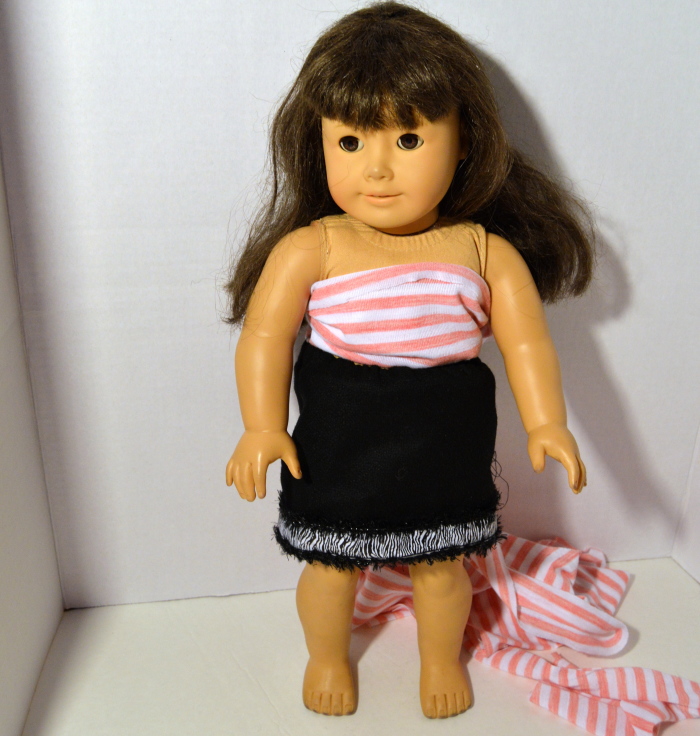 This is the first new piece of her expanding wardrobe we are working on. It's just a simple skirt but it has been awhile since I have sit down to sew without having to rearrange the house to do so. I do so like my new sewing spot! It was really nice to be able to sit down to sew without having to worry about having everything cleaned up before dinner or having to move so someone could do something else. I almost forgot how to sew a straight line but it turned out okay.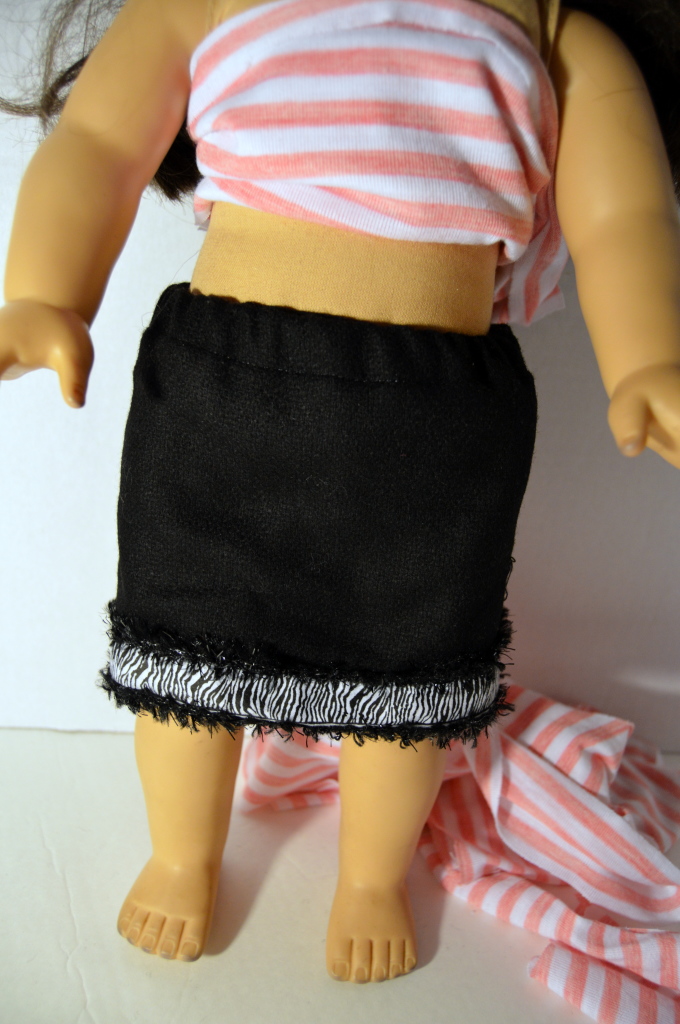 The concept was a simple one, I cut a strip of fabric twice the length of what I wanted the skirt to be. I then folded in in half and sewed it together along the hem line. Turned it inside out and sewed the casing for my elastic into the top. At this point I sewing the zebra print ribbon along the bottom. After that I added the elastic and sewed the sides together. And tada, a simple yet very stylish skirt I would so wear myself if it was just a wee bit bigger… maybe a little more than a wee bit… okay a whole lot bigger but I could still rock it.
We also made her a tutu but that will be another post as soon as I make the rest of her outfit. Anyone know a good swimsuit pattern for AG dolls?