I received this box to facilitate this review but all opinions are my own.

Austin Lloyd Subscription Service for Infants and Toddlers
Austin Lloyd is a subscription service that caters to the younger crowd. They deliver boxes monthly or every other month depending on your preference. Each product is a high end product made from quality materials… and they don't include anything battery operated. I love that! I also love the fact that the boxes are age appropriate and come with developmental cards and more information about the products included. We received a 2 year old's box. It was full of fun things that my 2 year old loves.
Learn More on Social Media!
Facebook         –         Pinterest           –           Twitter
Pricing
1 Month Subscription    3 Month Subscription     6 Month Subscription
$49.99 per month                      $46.99 per month                   $44.99 per month
Free Shipping on all.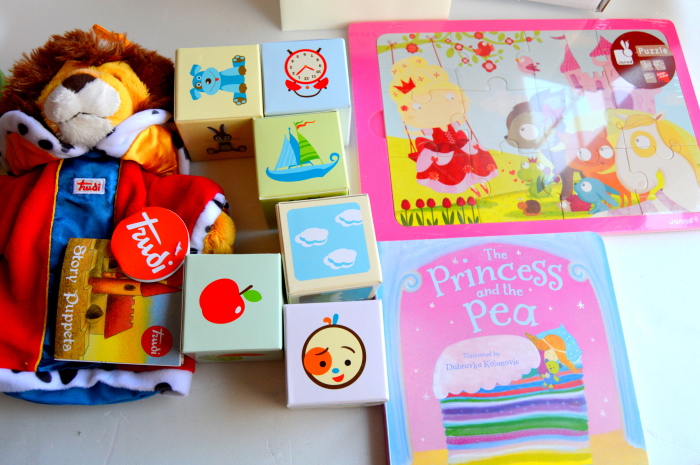 What's in the box?
Each box will contain 3-4 engaging surprises to encourage little minds and hands. Each box typically contains 1 book.
Our box was a fairy tale themed box. Inside:
Lion Puppet
Story Blocks
Princess and the Pea Book
Wooden Puzzle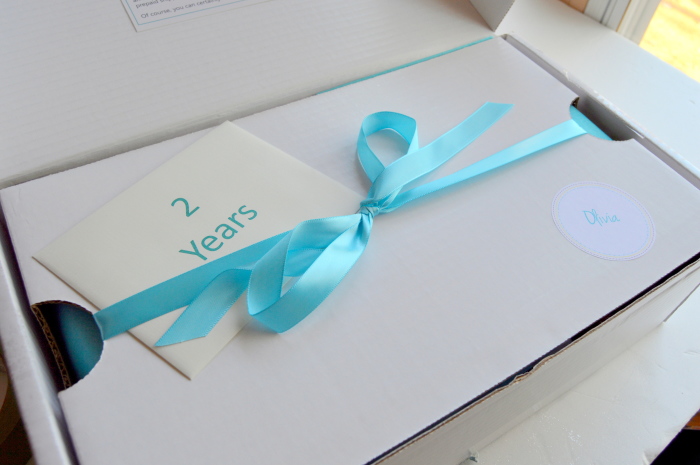 First of all the packaging was adorable. It was customized with her name and everything. The whole presentation was adorable!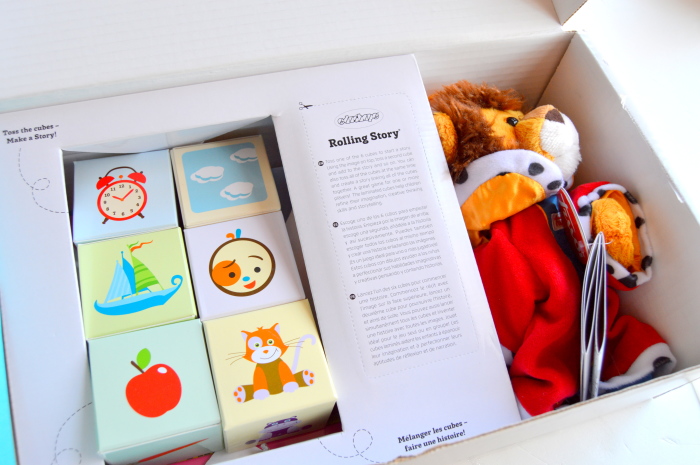 Lou's favorite item in the Austin Lloyd box was this wooden puzzle. She loved the picture and the colors.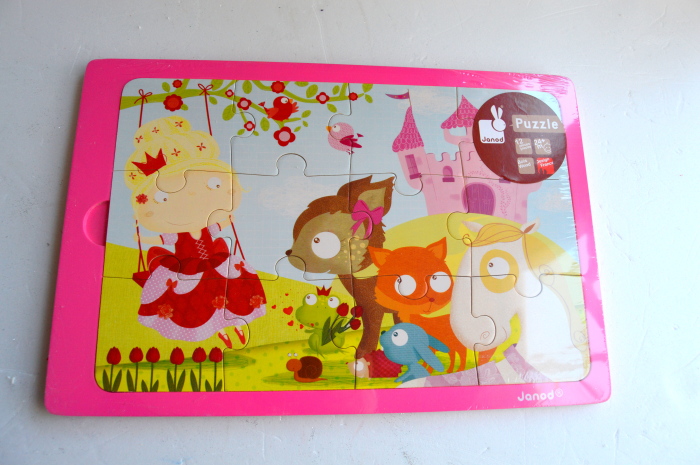 The Princess and the Pea happens to be CB's favorite fairy tale. We have read this book a half dozen times already. The images are adorable!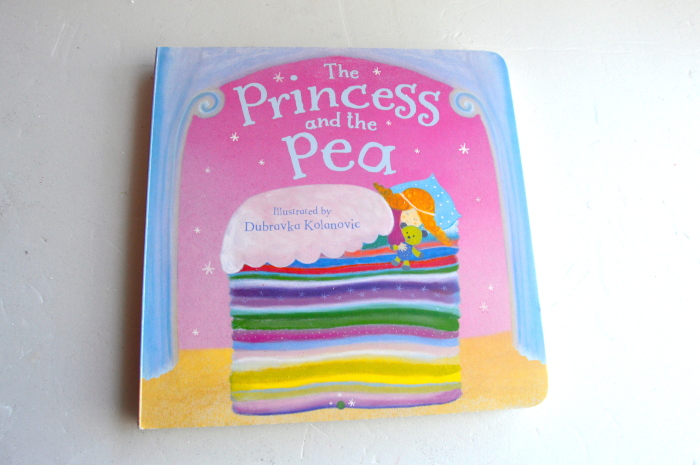 The king of the jungle has taken over telling many stories at bed time. He has quickly found his way into Lou's heart.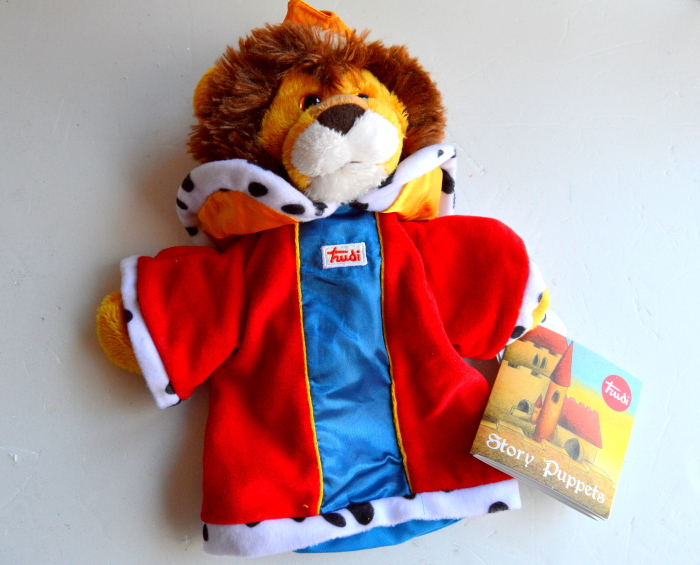 The story blocks…. What can I say about these laminated blocks? We have had some fun times with them. We have played many different games with these blocks. We have each rolled one block to add on to a group store, we have rolled them all and each of us made up a story to go along with the pictures, and we have rolled one at a time and then each of us made up our own stories. These are such a great idea!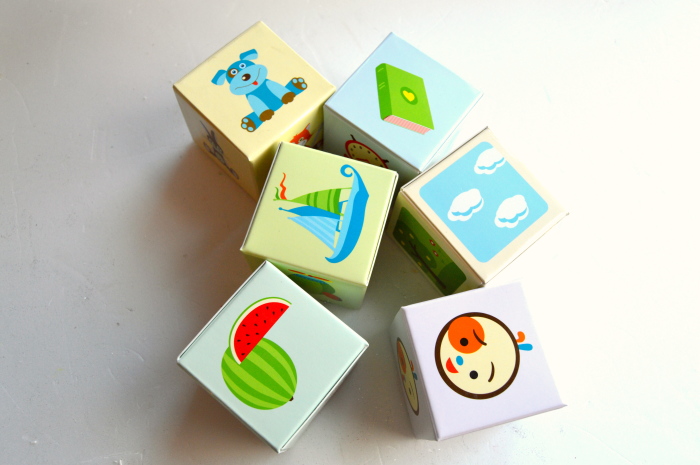 This box from Austin Lloyd was full of fun. It's also the best kind of fun, were they don't realize they are learning something but they really are. We were quite happy with it.
I received this box to facilitate this review but all opinions are my own.