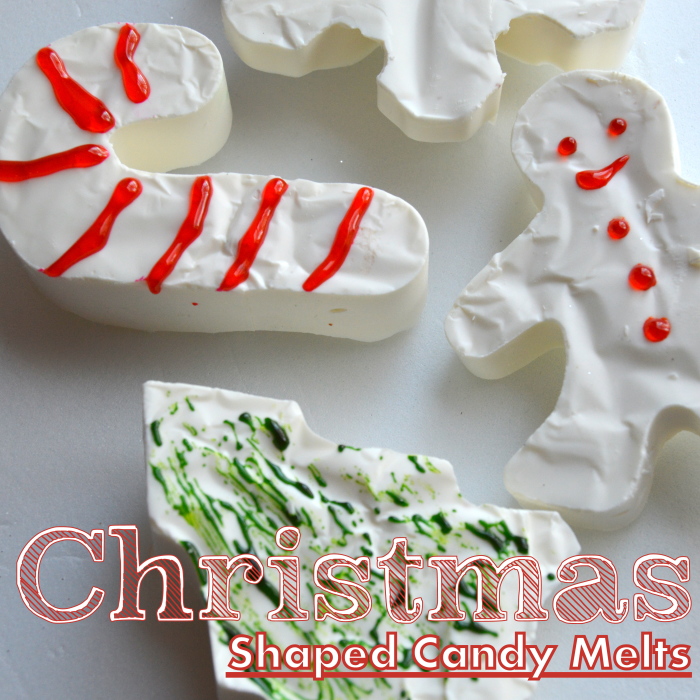 I was a Candy Melt addict in recovery…. I have officially fell off the wagon in a major way. It was just a candy melt kind of day, what else can I say. What does a candy melt addict do when she is in the mood to make cookies but doesn't have cookie mix and doesn't want to go to the store? See what else she can use those cute Christmas cookie cutters for of course! How about White Chocolate shaped candy? Yes Please!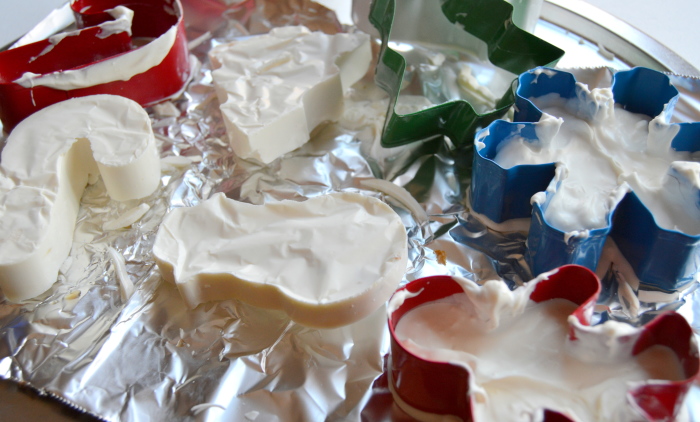 Melt some white chocolate candy melts in the microwave or a candy melting pot (which I just got from Micheals and LOVE). Place your cookie cutters on aluminum foil and fold it around the bottom just a little bit. Super easy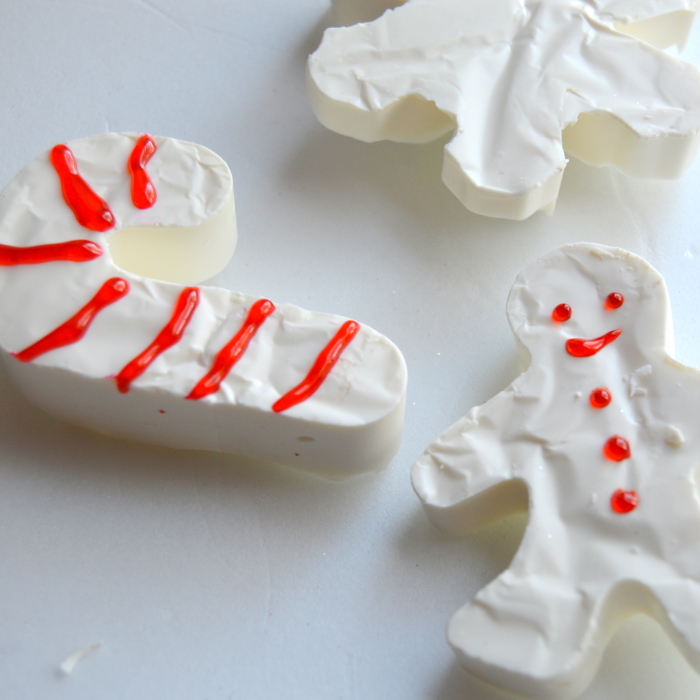 Pour in your white chocolate and throw into the fridge for just a little while to harder! There you have it!
Yummy goodness in Christmas form. Add a little gel icing for color if you like. They don't have to be this thick. I was worried that they wouldn't come out easy but they slid right out. These would make a great addition to a Christmas mix box. I think I might pick up some green ones and make trees for the kids to decorate next time!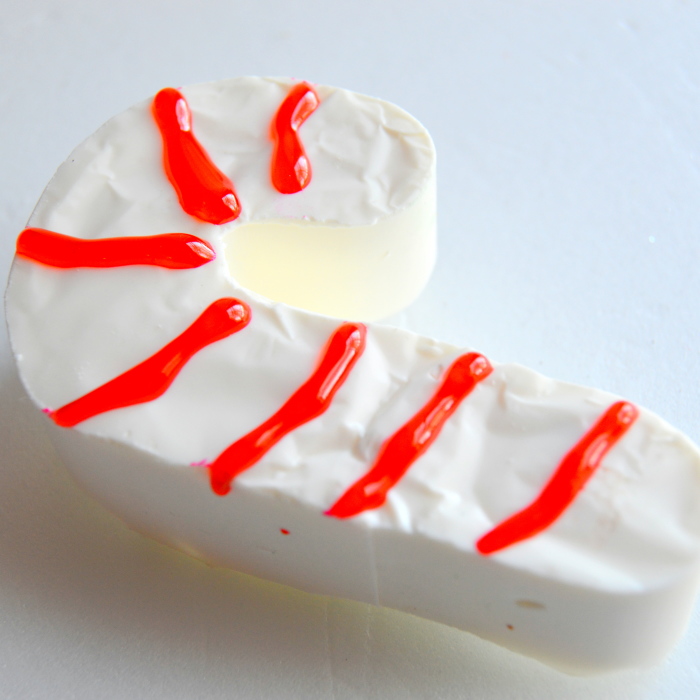 Just beware, these things are super addicting…
Happy Crafting!