This post is written by me and sponsored by Microsoft. All opinions are my own and even though I was compensated to write this post, I write in all honesty and from my own thoughts.
The Microsoft Store 7 Inch Hp Stream 7 Signature Tablet is on $99 for the holiday season!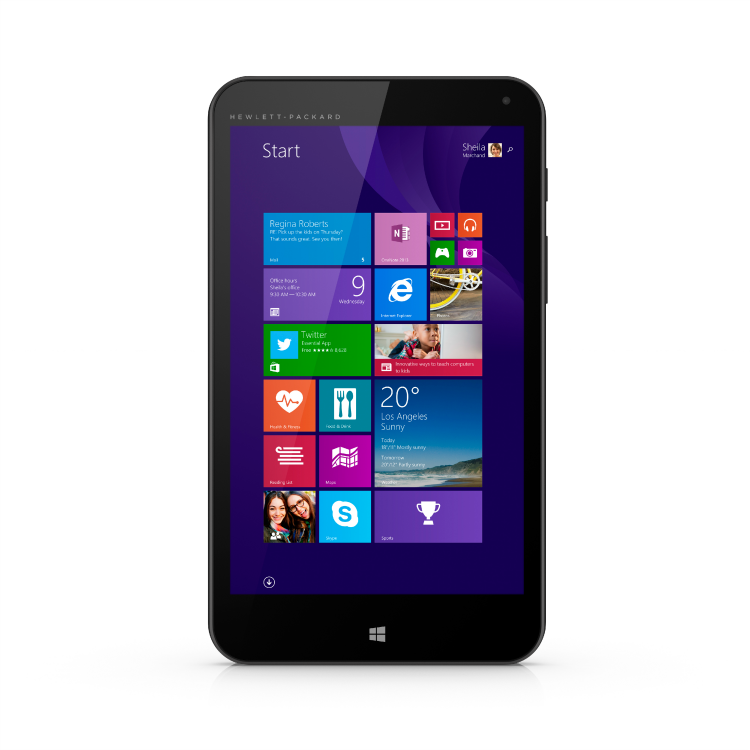 I'm pretty excited about the Microsoft Store 7 Inch Hp Stream 7 Signature Tablet.
I have been wanting to try out a Windows tablet since the first one came out. I know most of the time I seem like a DIY down to earth country girl but I am really a serious Tech girl at times as well. I love tech and trying out new products! If I had a super power, I would be the villain from Sky High with the ability to communicate with technology. I'm sorry, but I too would probably try to take over the world…. that is just what us super villains do.
I recently wrote about what would be the perfect Christmas gift for my already has too much tween girl. The Microsoft Store 7 Inch Hp Stream 7 Signature Tablet is something she doesn't have and would be a great gift idea for her. What makes this tablet a great gift? She could watch her tv shows, research her homework, and play games where ever she might be as long as she has access to WIFI. The battery life lasts up to 8 hours which is wonderful because she could take it to school and use it during technology time and not have to worry about the battery dying.
And there is also the deal of $99 price tag and the ability to get my holiday shopping jump-started! Win win for me, especially the research part, this child loves to read biographies!
Excitement aside, the first thing any real tech addict does is look at specs. It does indeed have some pretty impressive specs with it's 5-finger multi-touch support, 32GB eMMC hard drive, and Intel Atom Z3735G quad core 1.33 GHz with Burst Technology up to 1.83 GHz. If you don't speak geek, that means it will stream movies, play games, and hold lots of stuff.
It has the capability of using a micro SD card as well to increase it's storage space and it also has a USB slot. The blogger side of me screams in happiness. I could connect my camera and look at my pictures on a 7 inch HD screen on the go. Sometimes you just can't tell on those little camera screens if the picture looks perfect or a little blurry. This tablet however has vibrant HD IPS display to be able to view pictures in lifelike quality. This HD IPS screen would also make the streaming movie lover in me very happy as well as you can look at it from any angle without loss of quality.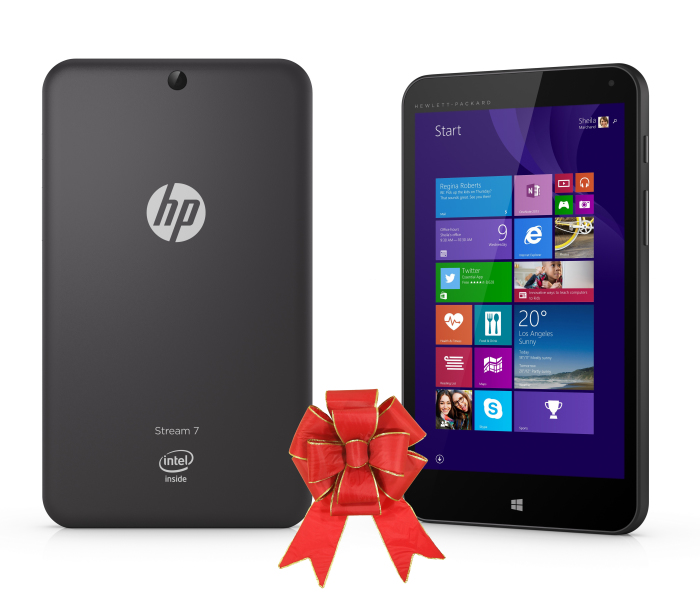 I may need to bold this… To certain people (Mom and dad): (HINT HINT) this would be the perfect Christmas gift for a certain blogger tech crafty daughter, who has an addiction to streaming videos.  
Let's talk price, did I mention Microsoft Store 7 Inch Hp Stream 7 Signature Tablet was only $99 this holiday season?
No need to wait for Black Friday, this is only while supplies last.
Also with the purchase of this tablet you will get a FREE Office 365 Personal subscription valued at $69.99!  This is Exclusive to Microsoft Store! It also comes protected with premium, free anti-virus software that never expires. And it comes without any annoying junkware or trialware, giving you peace of mind that your tablet will always be clean, fast, and protected!
Did I mention the free shipping from Microsoft Store?
This is a sponsored post written by me on behalf of Microsoft.