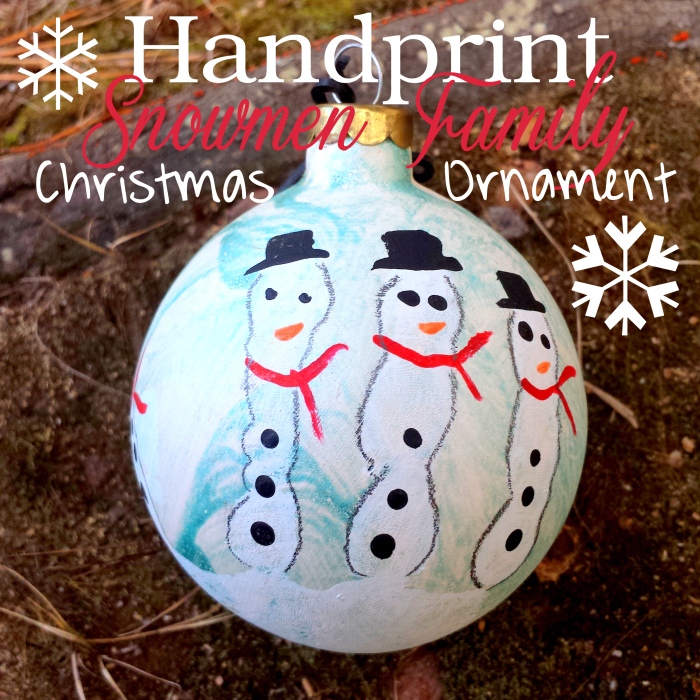 DIY Handprint Snowmen Family Christmas Ornament
This is a super simple project that creates a wonderful keepsake ornament for the years to come.
All you need is:
Glass or Plastic Ornament
Acrylic Paint
Paint Brush
Child's Hand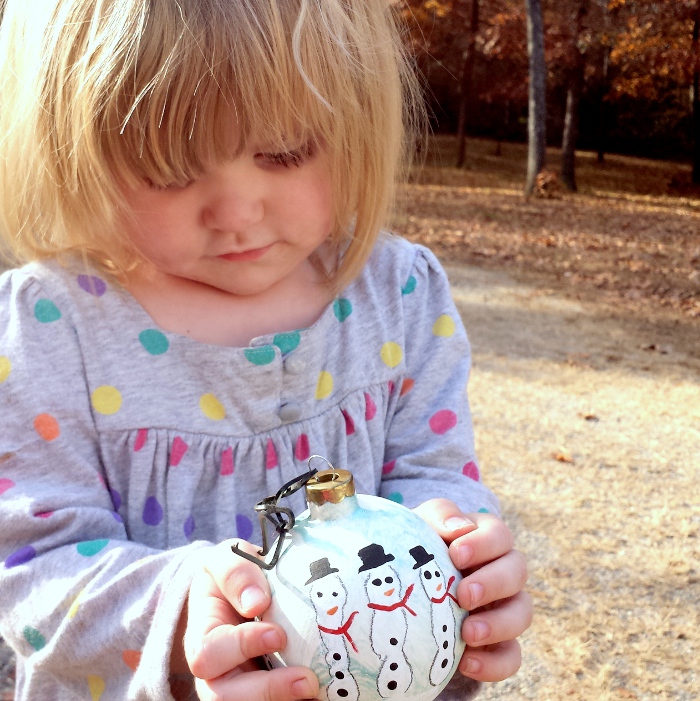 Dip Child's hand in white paint and let them hold the ornament. This creates 5 little snowmen. The palm of the hand creates the snow bank.
Let the paint dry before proceeding!
When the paint dries from the hand print you can decorate the snow men. Scarfs, eyes, noses, buttons, hats… or if you choose, you can decorate them to symbolize family members. I like to outline the snowmen but that step isn't necessary… especially if you use a darker colored ornament.
You can even write the names of the snowmen above them.