Try the World is a food subscription box that is aimed at giving people the opportunity to try new and interesting gourmet foods from other countries around the world. We tried the Paris box. Each box contains 7 or so different foods from the theme country. There is also information about the products, new recipes and a booklet about the country itself. It's a geography lesson the kids will never forget. We learned all about Paris and France as we tried foods that they would eat there and talked about the differences from their products, packaging, taste, and presentation from ours. Try the World products are high end gourmet products.
Explore the world through your taste buds as you journey into a world of deliciousness.
Right now if you start a new subscription, the first box will be the Holiday box. The Holiday box looks very interesting as I seen lots of chocolate products from the pictures.
Learn more about Try the World  on Social Media
(I really suggest checking them out on Instagram… Yum!)
Twitter     –      Facebook     –     Google     –     Pinterest     –     Instagram
What was in our Paris box? I will show you in pictures..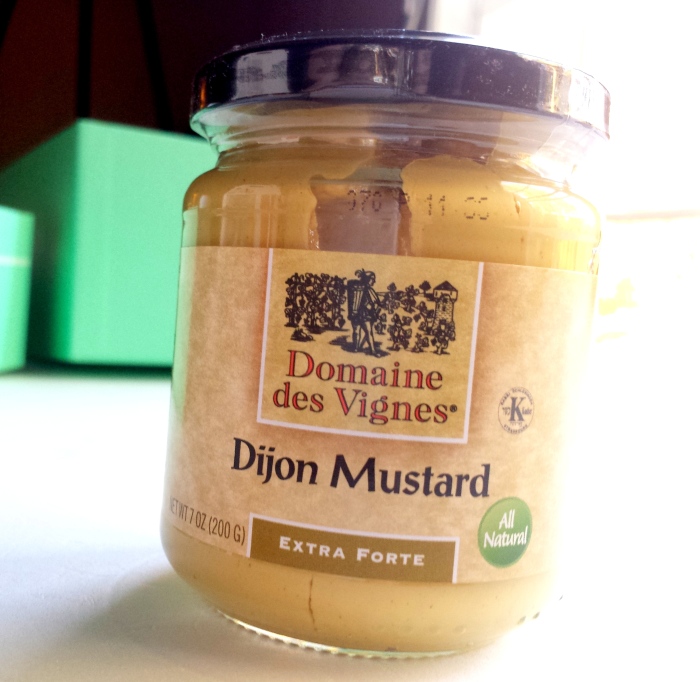 Dijon Mustard
I'll be honest, I am not a mustard person but my husband and brother are and they loved this stuff.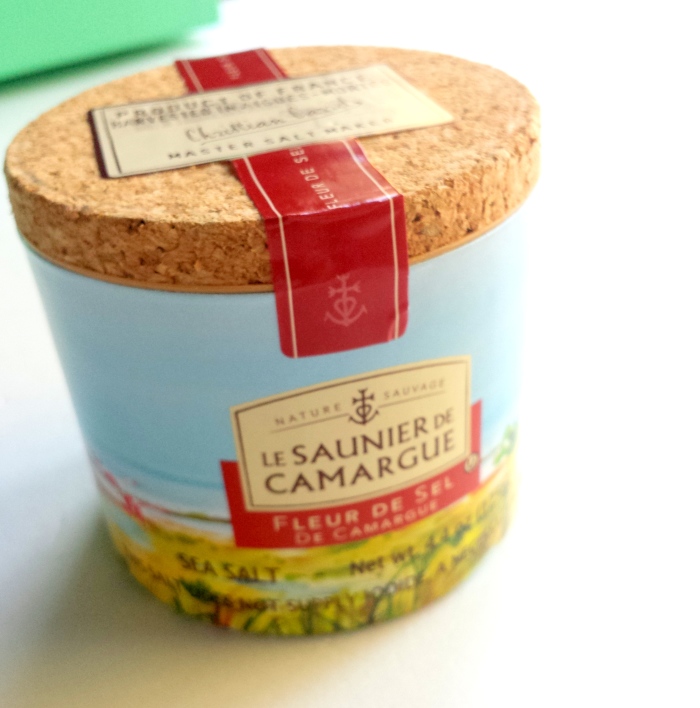 Sea Salt from a Master Salt Maker
I have never had salt from a master salt maker and I am not sure I will ever be able to eat normal salt again. I love the little container it came in and I am a huge fan of Sea Salt. This was my favorite product in the box. I just think the presentation with the cork top and wrapping was superb. I loved it.

Chestnut Spread
Chestnut Spread which came in a tooth paste like container. This was probably the only product in the box that we all tried but I had no takers for seconds. I'm not sure if it was our American ideas of the container or the flavor itself. It was unusual.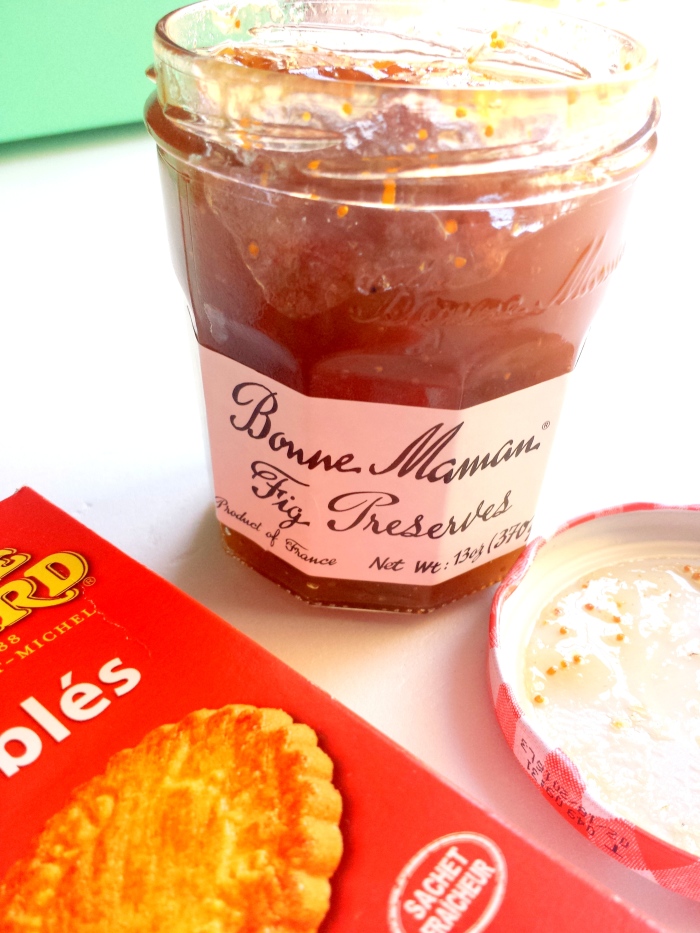 Fig Preserves and Sables (cookies? )
I could fill a tub with this stuff and be content to just sit beside it with one of these cookies and never eat anything else. Bub and I done away with the cookie type cracker shaped product. They reminded me of Christmas cookies. So good.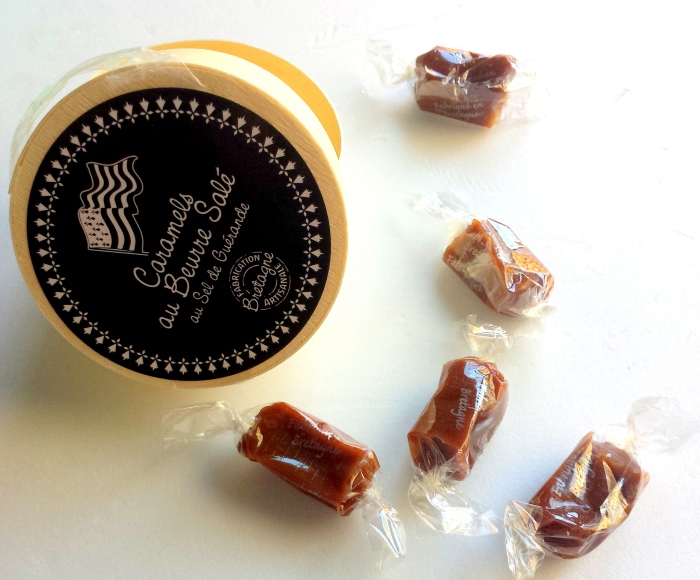 Caramels-
Okay I will admit that no one else knows about these because they were gone before I showed anyone else the box… I am a caramel addict and I am not afraid to admit it. These were so good, like the old fashioned caramels but really soft and chewy. They came in a little wooden box.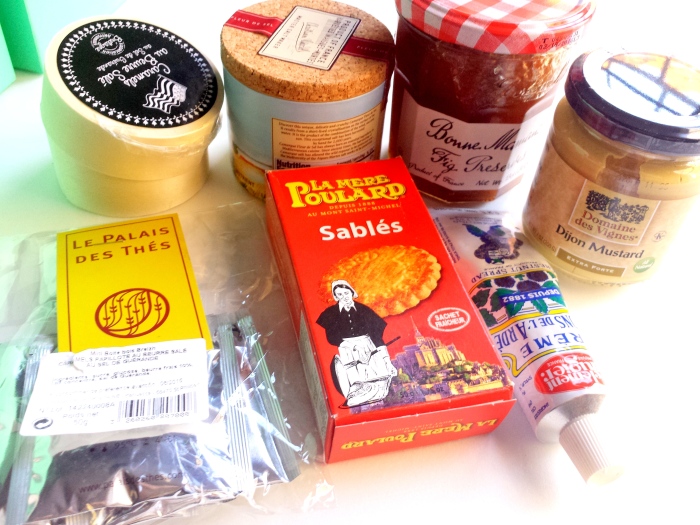 Tea
There was also some packs of tea. I have yet to try the tea so I am not sure about it but the packaging is really nice.