Disclaimer – I received this product to facilitate this review but all opinions are my own.
Looking for something interesting for Christmas this year? Check out the Ozobot!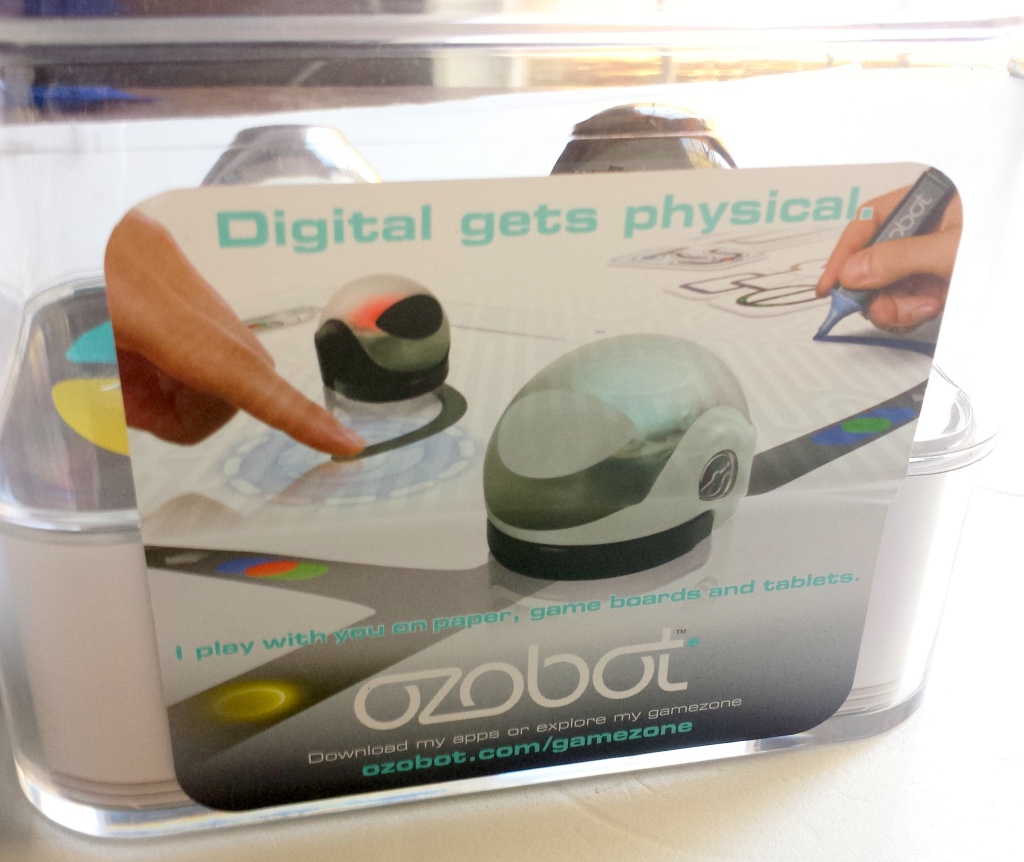 These Ozobots are cool little robots that you can use to play tablet games or you can run them on paper by drawing your own tracks!
This little gadget is perfect for that tech addict in your life. They are unique fun and teach some programming skills as well, which is a perfect addition to a STEM curriculum.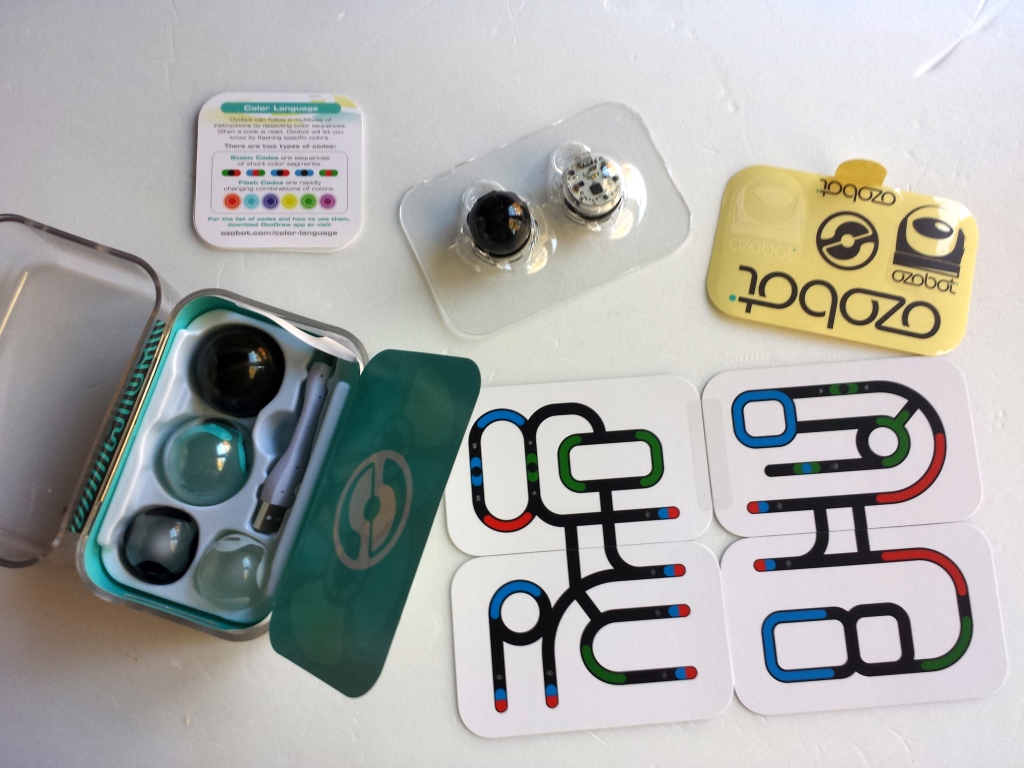 This set came with two Ozobots, 2 Ozobot containment balls, 4 helmets, and a few other additional things. Straight out the of the box they had to be charged to be prepared to play with. And they they were off. They follow color coded paths and react to the colors below them which can help encourage a child to pick up some programming skills as they learn what each color makes the robot do and how to make them do what they want.
They can instantly tell if they are on a paper or digital surface and react accordingly. On a digital tablet, you can use them to play one of the apps they have to download. You can play against someone or on your own. They do work best on a 9″ and up tablet to give them ample amount of space to work on.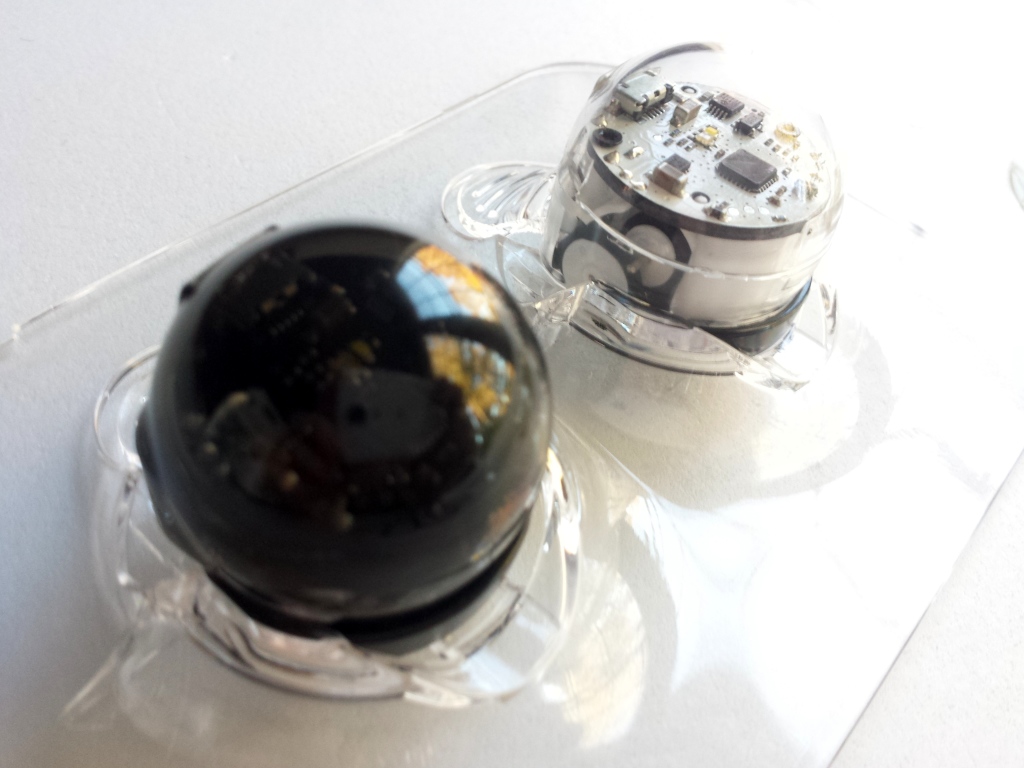 They look like little mini robots. The kids really liked to watch them follow the paths and change colors. They raced them all over the place for a good hour, creating their OWN race course. The set came with 4 helmets to fit on the robots so the kids felt like they designed their own racing piece. It was great fun.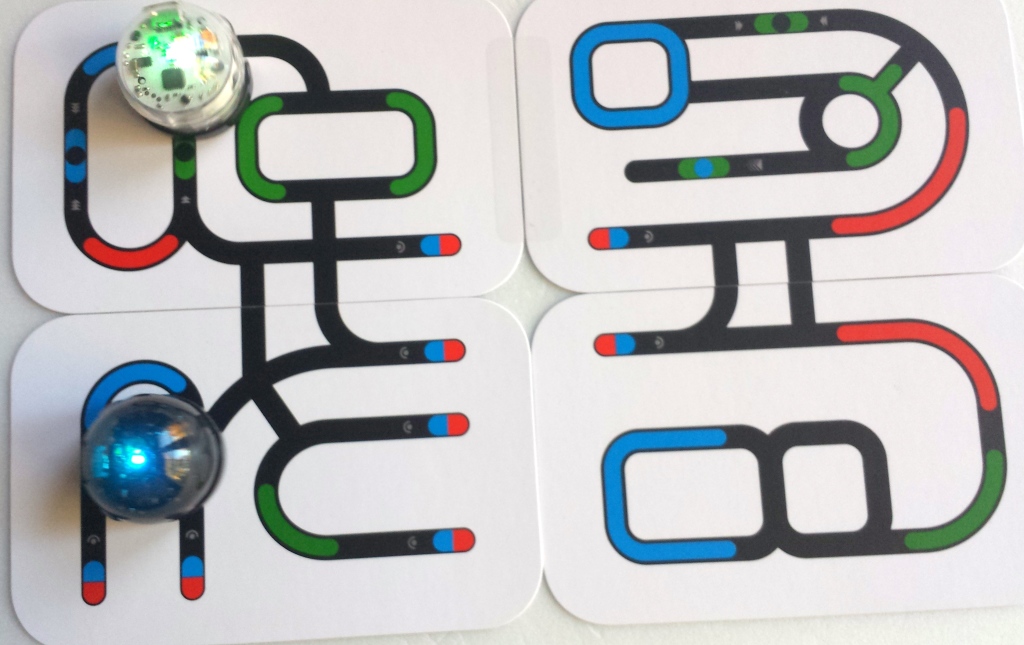 This is the track that came straight out the of the box. It was fun to just watch them roll around on it for a bit. Lou got a good kick out of that and just stared at the blinking lights for a while.
All in all, the Ozobot is a great idea for a techie or someone who loves robots!
Ozobot is just shipping now to retailers and will be available soon at  brookstone.com, momastore.org and amazon.com and www.ozobot.com.
Check them out in social media!