Disclaimer – I received this product for review but all opinions are my own.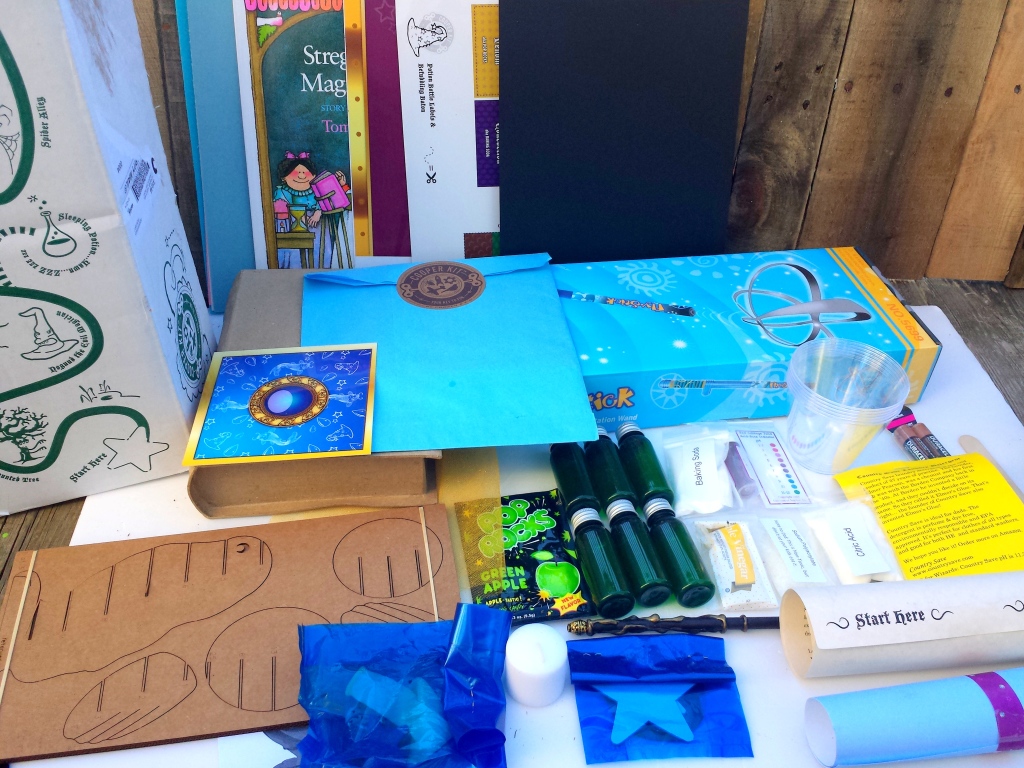 Cooper and Kid is subscription box that is sent every 3 months. This particular subscription service is geared to encourage father and kid bonding experiences. With each box there is also online activities that you would have access too. A very cool service aimed at fathers.
Subscriptions:
Quartlerly Subscription – $65 + $13s&h
Yearly Subscription – Prepay and Save $24! $59 + $13s&h
What was in the box?
Oh I don't even think I could being to tell you all that was in the box. Let's just say it was a Magical unboxing.
This boxes theme was The Science of Magic. All the items enclosed were selected to go along with the topic. It was an awesome amount of stuff in the box. Even the box its self was made to be used in an activity!
I think at times I am guilty of taking for granted all the time I get to spend doing activities with the kids. I do work outside the house but only part time and I get ALOT more time home than my husband to create memories. So I took the box and took pictures of all the goodies and then let him experience to joy of watching the kids explore it. This box was just for them to create a few memories and have some bonding time. It's a wonderful thing to see a father playing with his children.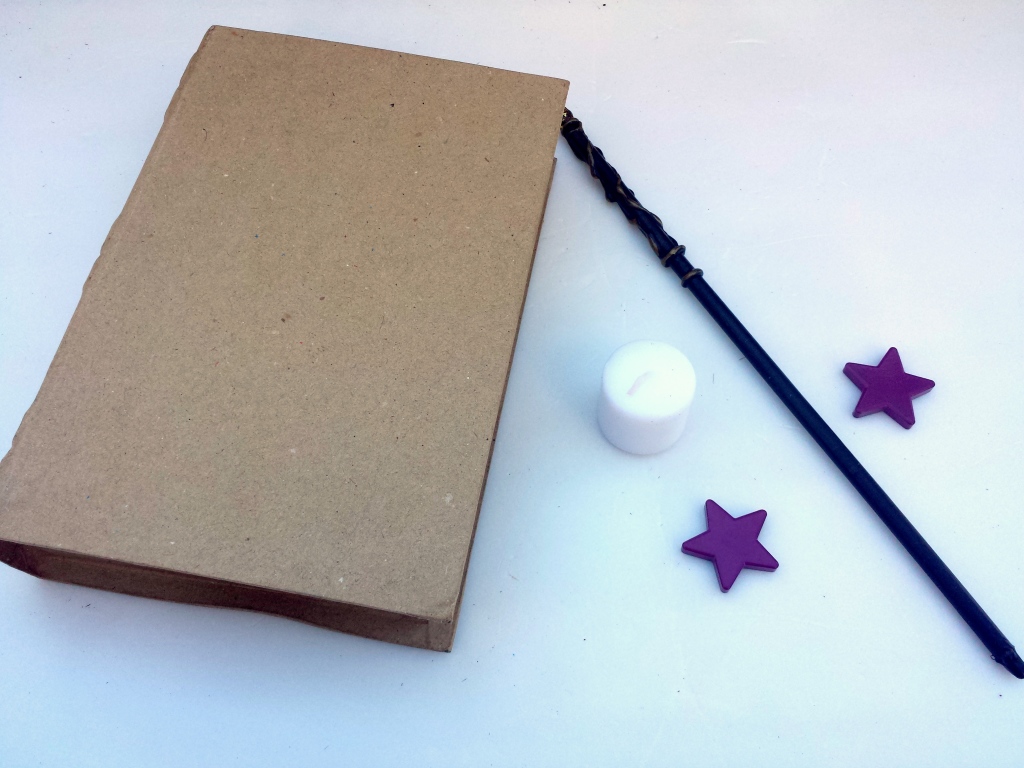 I will admit I had my favorite pieces of this box. There was a fake book made out of paper that opened into a box, a magic wand, and these little green bottles that were just so cute. I also really like the star magnets and may have confiscated them after everyone was done. I also will admit that I did get everything ready for them. I put the stickers on the bottles and filled them as well as set up everything. I am a perfectionist when it comes to stickers and would not have been able to sleep if I had let them put the stickers on crooked.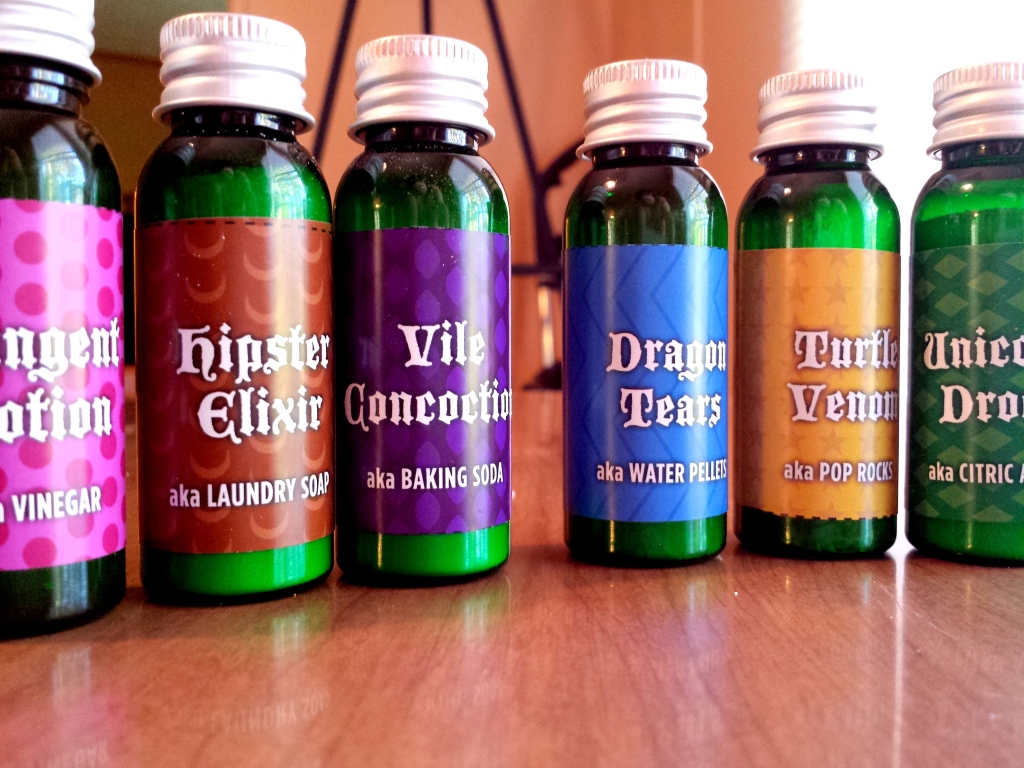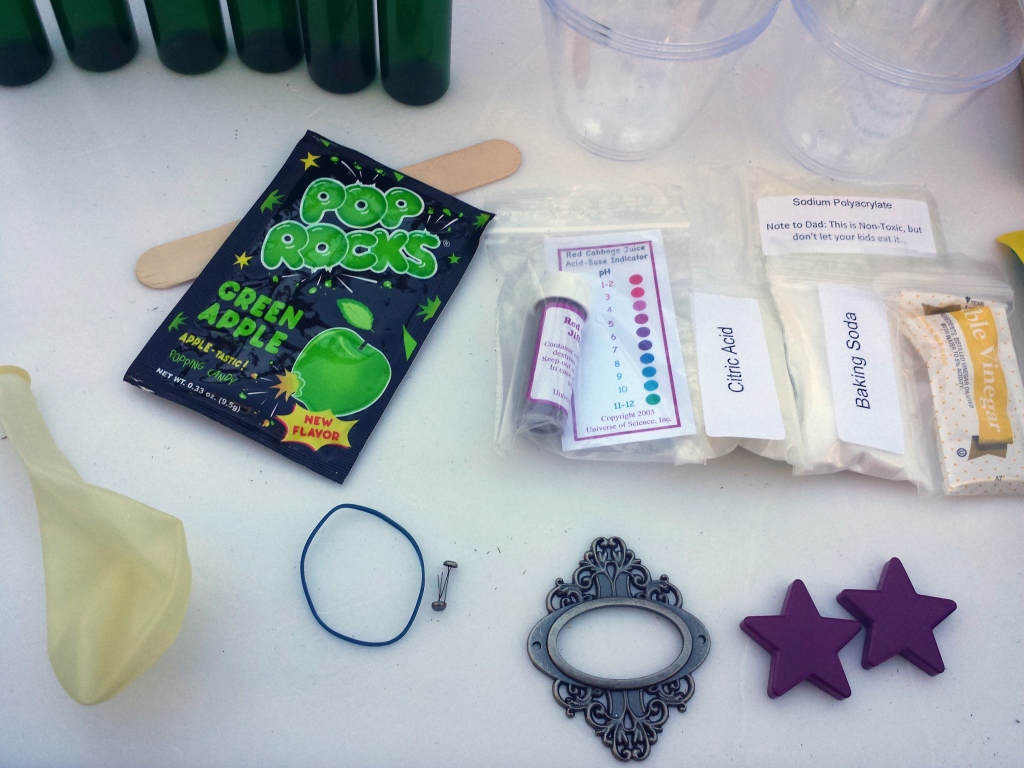 My husband has always been interested in Science and Math. He has a super logical brain which doesn't always mesh well with my ultra creative brain. Although in a way, we complete each other as he grounds me and I keep his life interesting.  Either way, this was really good for him because he got to explain to the kids why everything did what it did and he is way better than me…. I would be more focused on the pretty colors.
One of the experiments was color changing cabbage juice. This was really interesting. Each cup had water and cabbage juice and as each terrifyingly named ingredient was added to the different cups the mixtures changed colors. It was a pH test and lots of science behind it but also very pretty.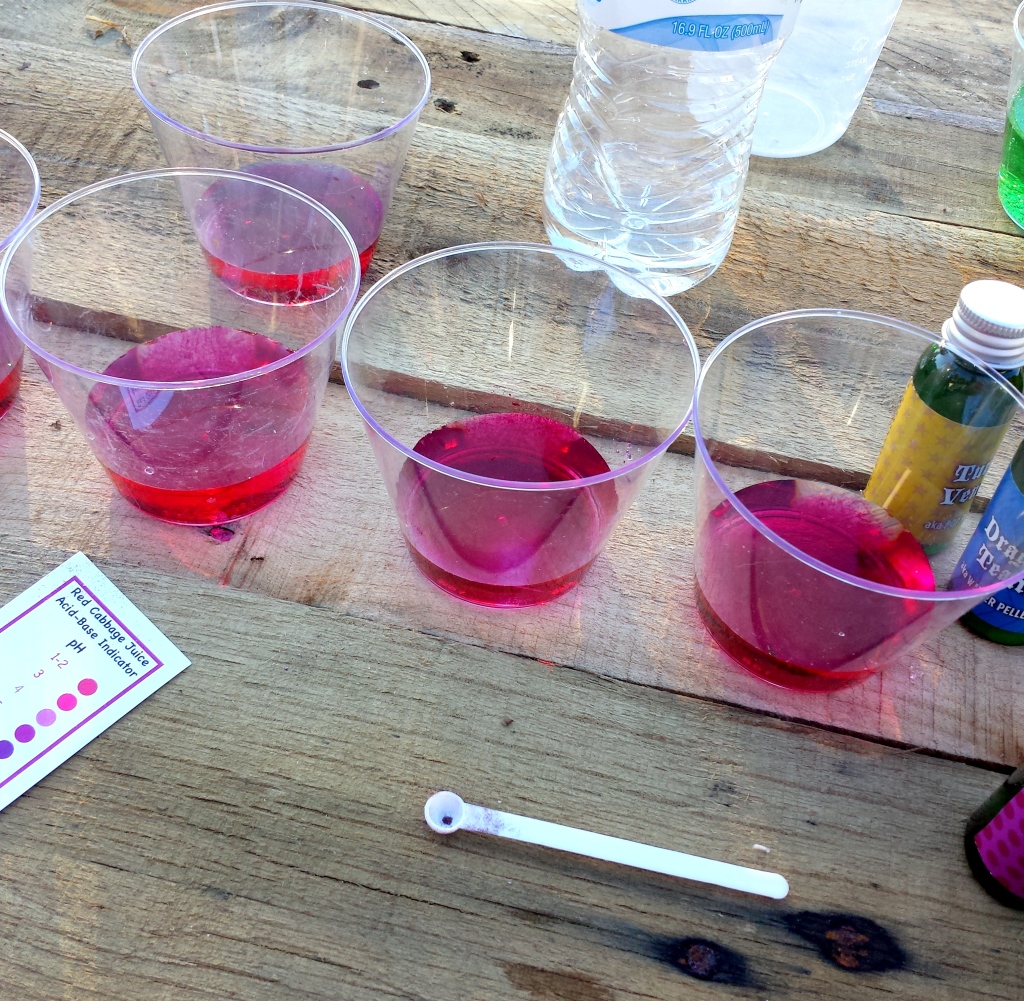 The kids then preformed an experiment of their own. They mixed all the pretty colors together…. It went a little crazy.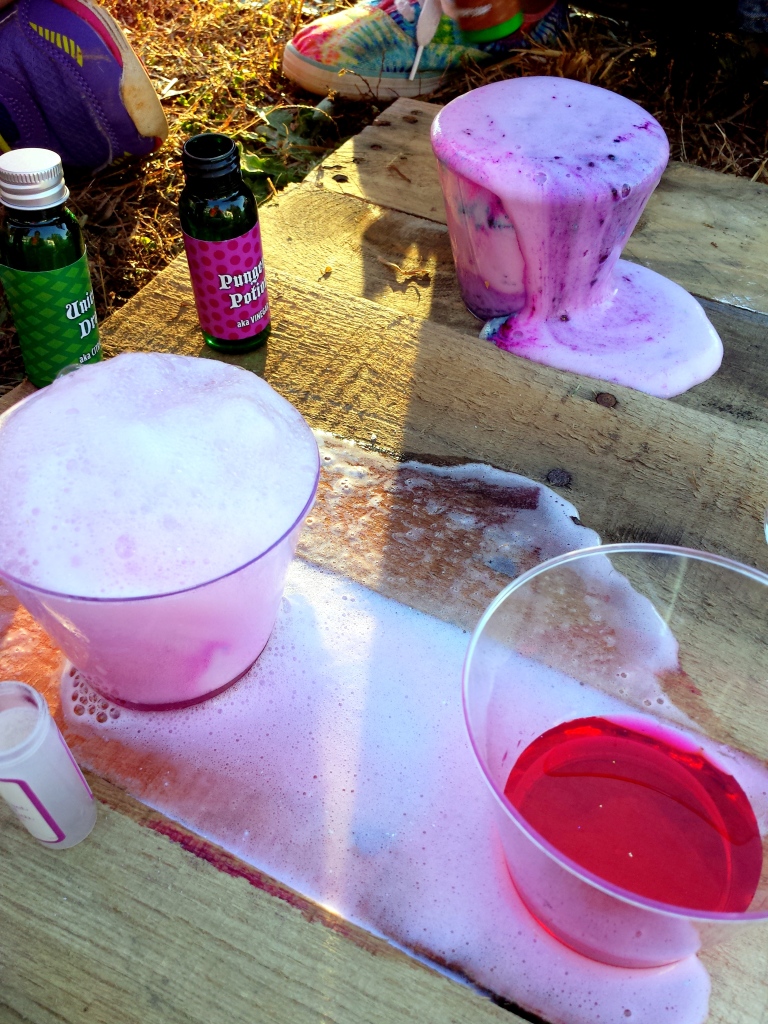 Would you like to learn more about this awesome box?
Also
Answer one of these question in the comments for a chance to win a Cooper and Kid box like this of your own:
What is one memory you have of something you did with your dad? or What is a memory you have of your kids doing something with their dad?
My answer would be about my dad and me building a doll house together when I was a kid. We made it from nothing. There was no plans just an idea. It was really fun. He brought home real tile and we cut it out and put down real tile in the kitchen. The other rooms had real carpet. It was really nice.
Probablycrafting.com is not responsible for prize fulfillment. 

Disclaimer – I received this product for review but all opinions are my own.