Disclaimer – I received this box to facilitate a review but all opinions are my own.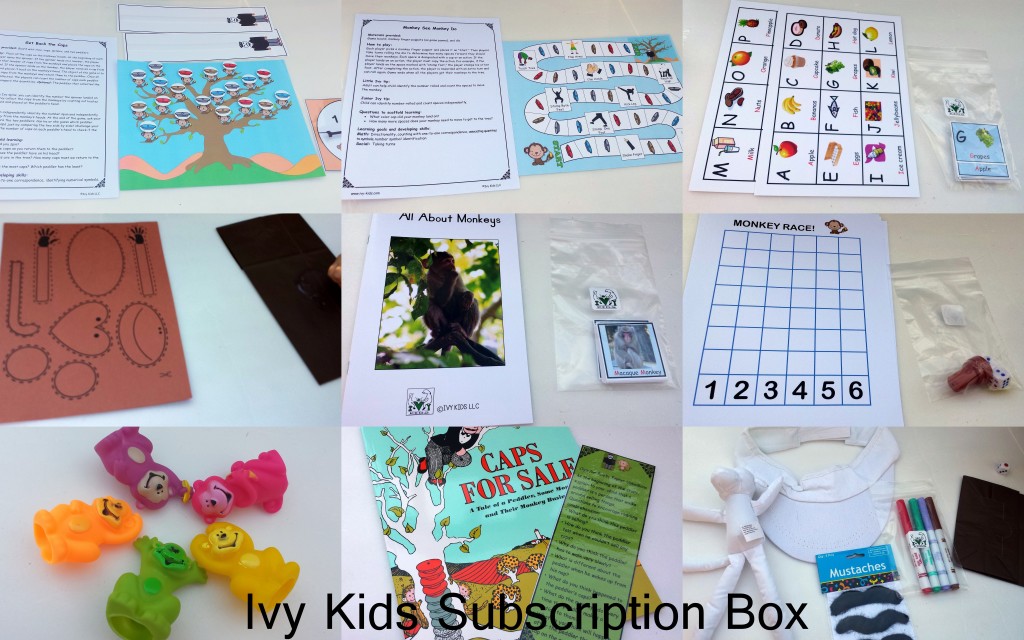 Ivy kids is a wonderful education subscription box. The box is geared to encourage quality family time and it did, we have had a blast with this box.
I was very impressed! This is the one I'm looking at for Lou Lou as a monthly educational booster to our current preschool curriculum. It was perfect, I wouldn't change a thing.
Want to know more about Ivy Kids? Check them out on Social Media:
What was in the box?
5 FULL wonderfully educational games about monkeys
5 Monkey finger puppets
Monkey paper bag puppet
Sock Monkey
Hat
Mustaches
Markers
Book
Bookmarker
All materials needed to complete the activities (scissors, glue….)
There was SOO much in the box! This was Lou's face when we were pulling everything out to take pictures.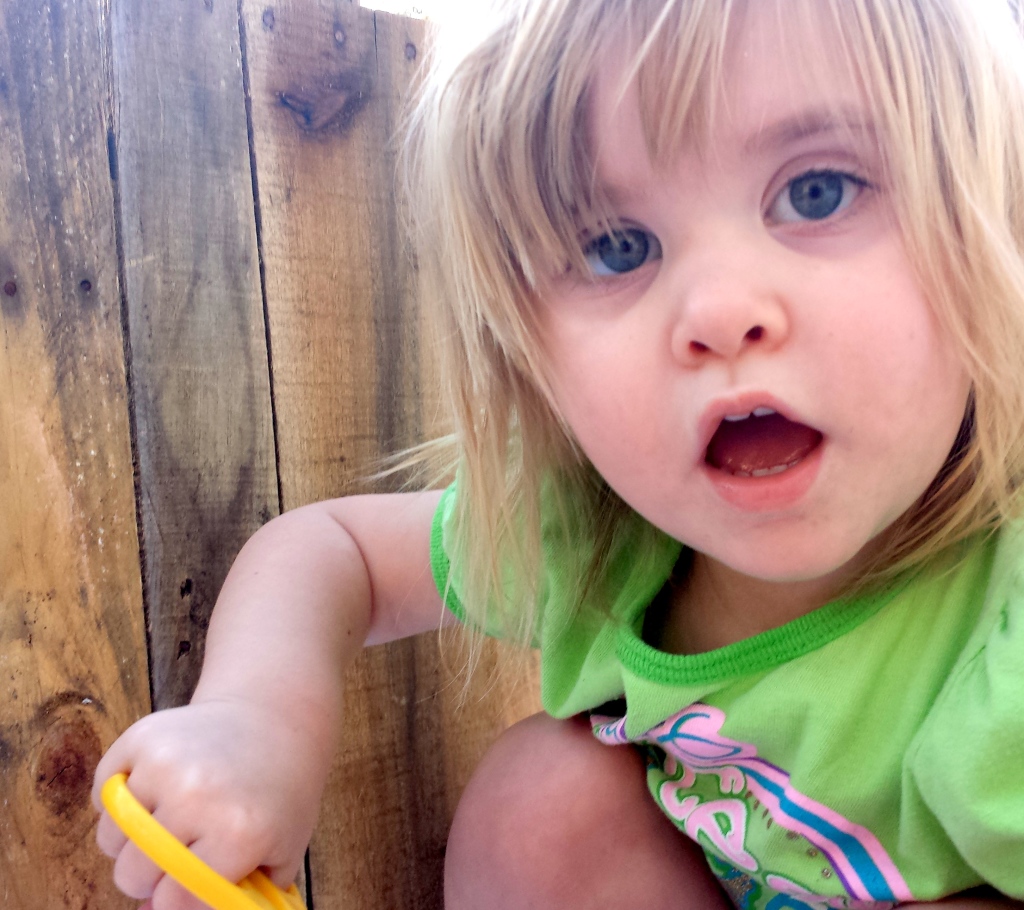 CB loved the customizeable items. There was a hat and a monkey and it also came with fabric markers.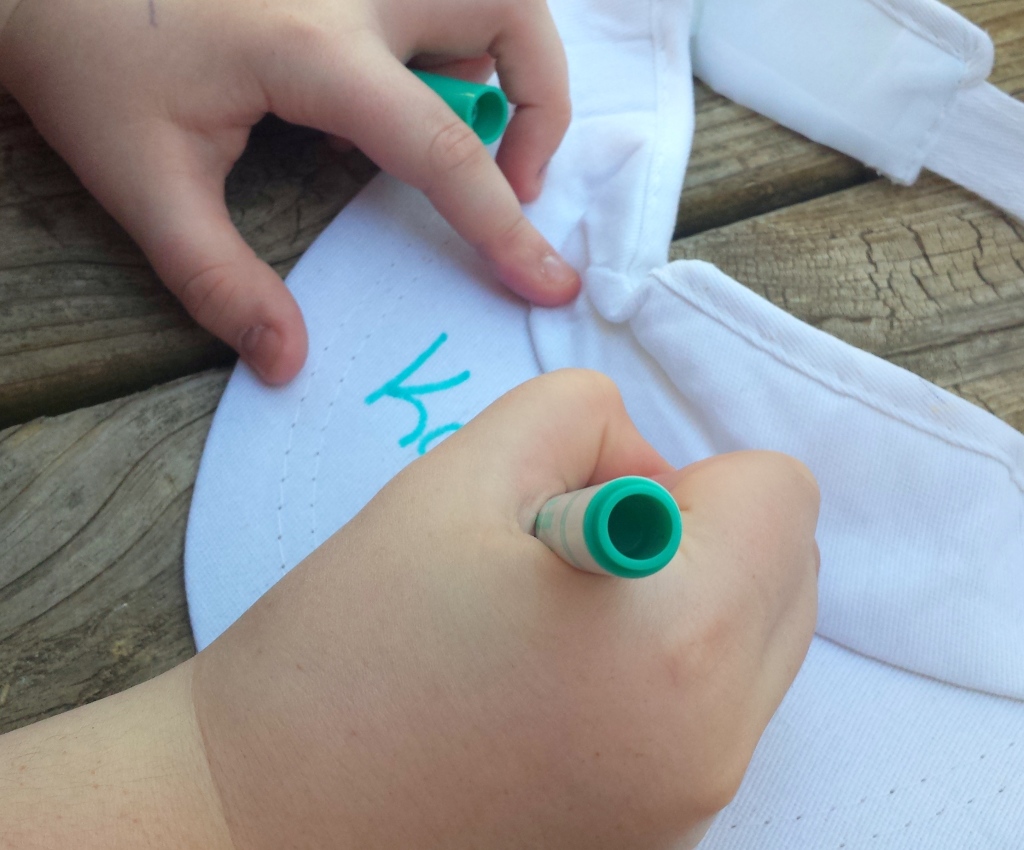 There was also a pack of fake mustaches. That really got the kids giggling.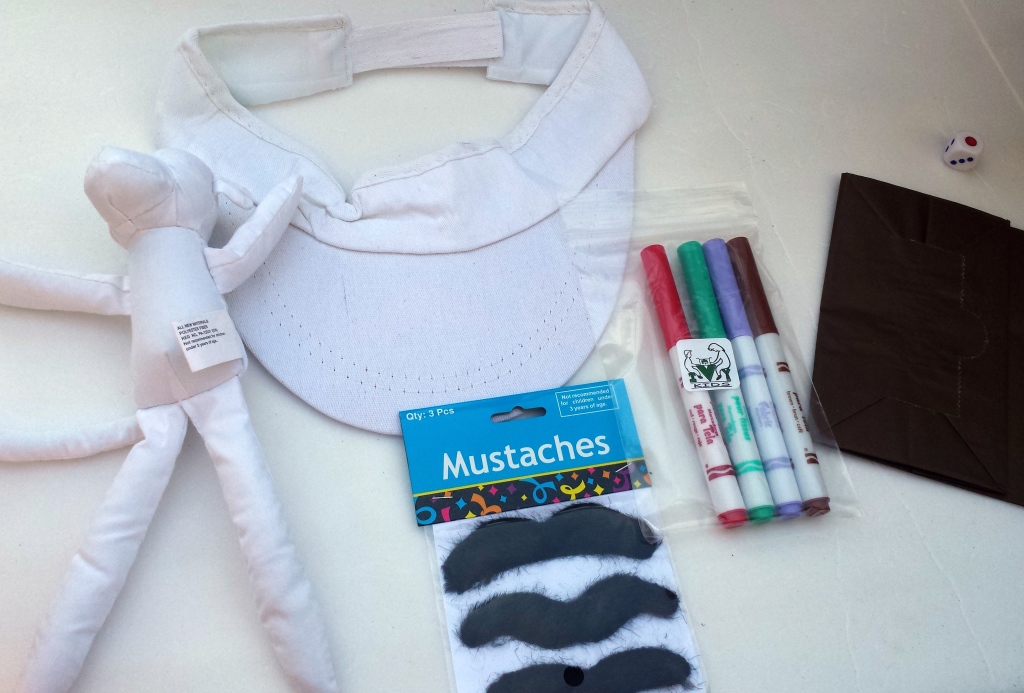 The whole box was themed to go along with the book that was inside. Caps For Sale.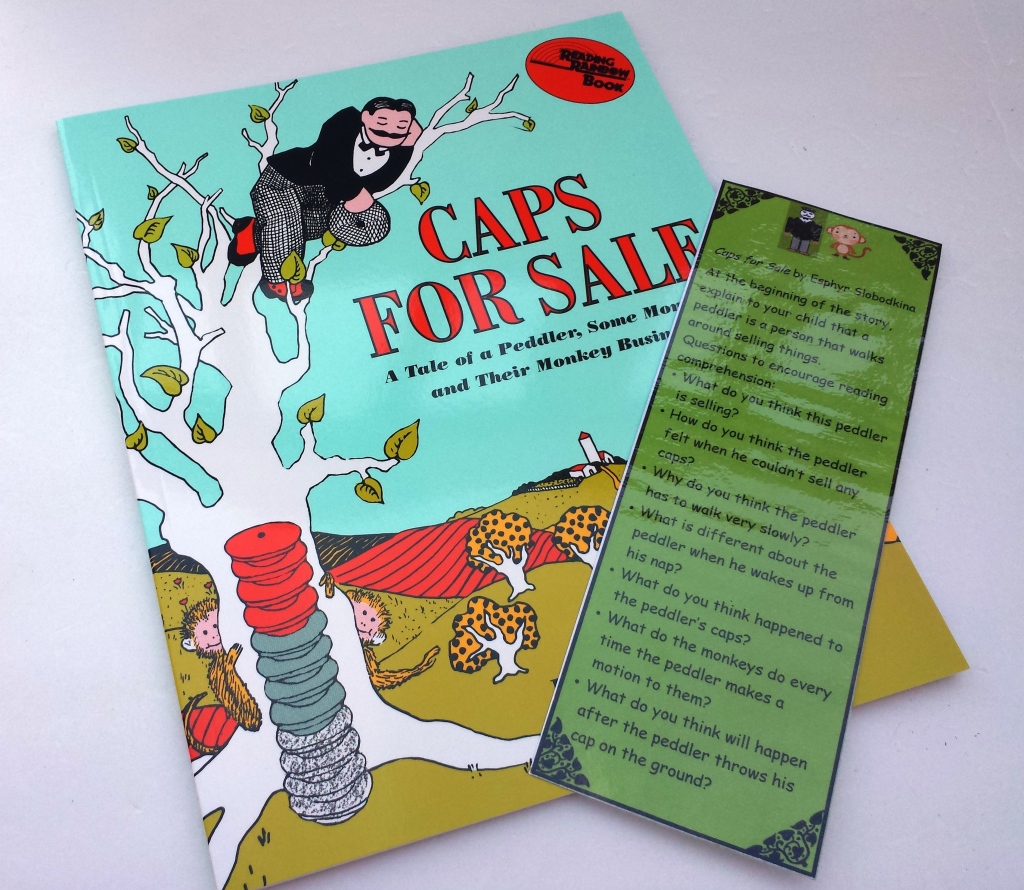 There was an all about monkeys book and monkey matching game which the kids really got a kick out of too.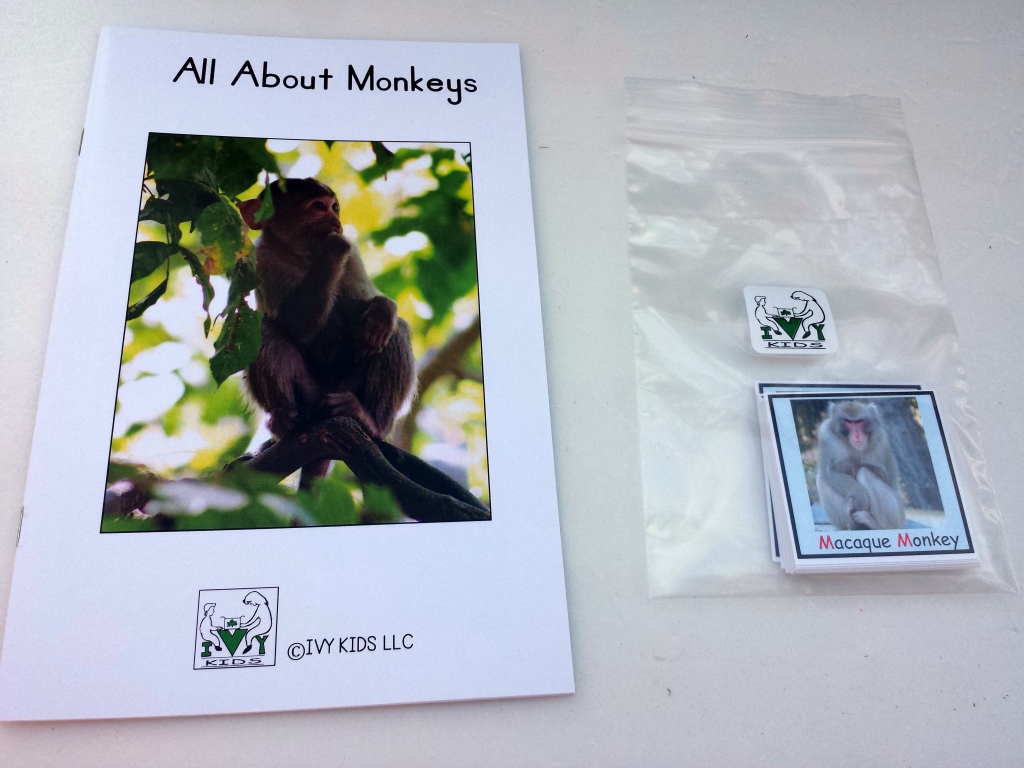 Lou couldn't wait to build her paper bag monkey puppet. She was gluing the bag before CB even cut out the pieces.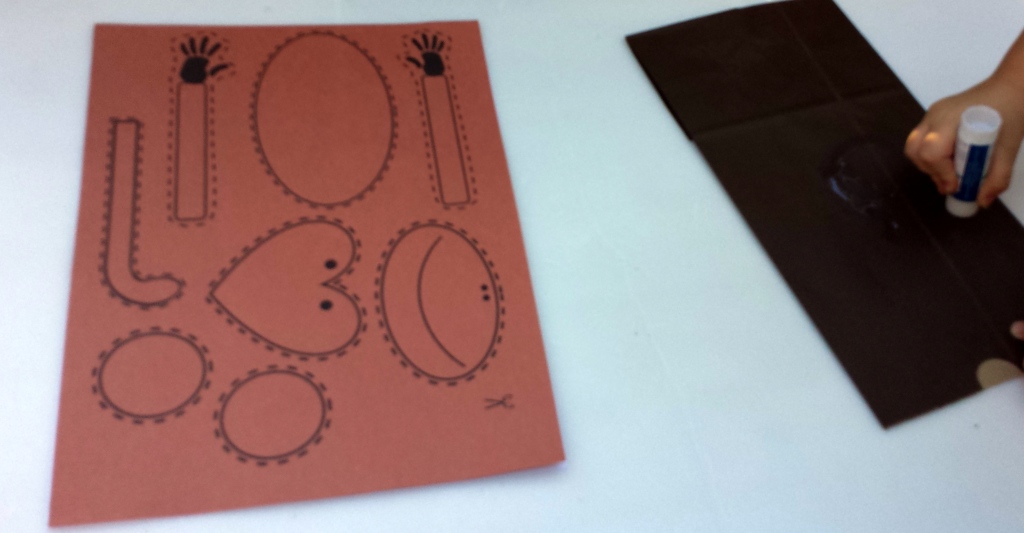 There was also a letter matching game. Lou played it a little differently. She scattered all the letter pieces out and then CB would say from the Grapes or the G and she would put the monkey finger puppet on the letter.
I have played two dozen games of the Monkey See Monkey Do game at least. I think it's ingenious to use the monkey finger puppets as play pieces.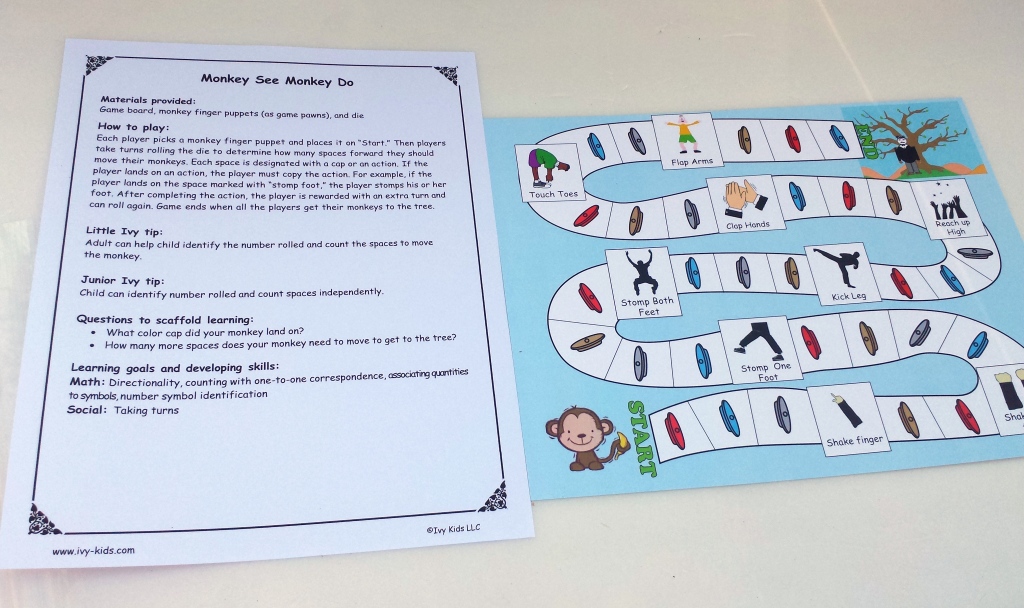 We played Get back the Caps a few times as well. This game is great for the younger kids.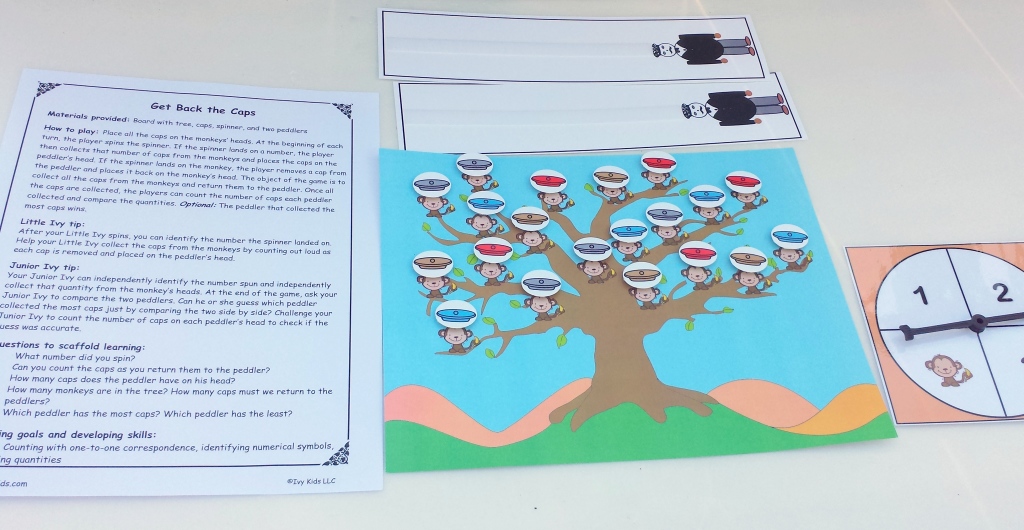 Lou's favorite part…. The finger puppets. She LOVES them!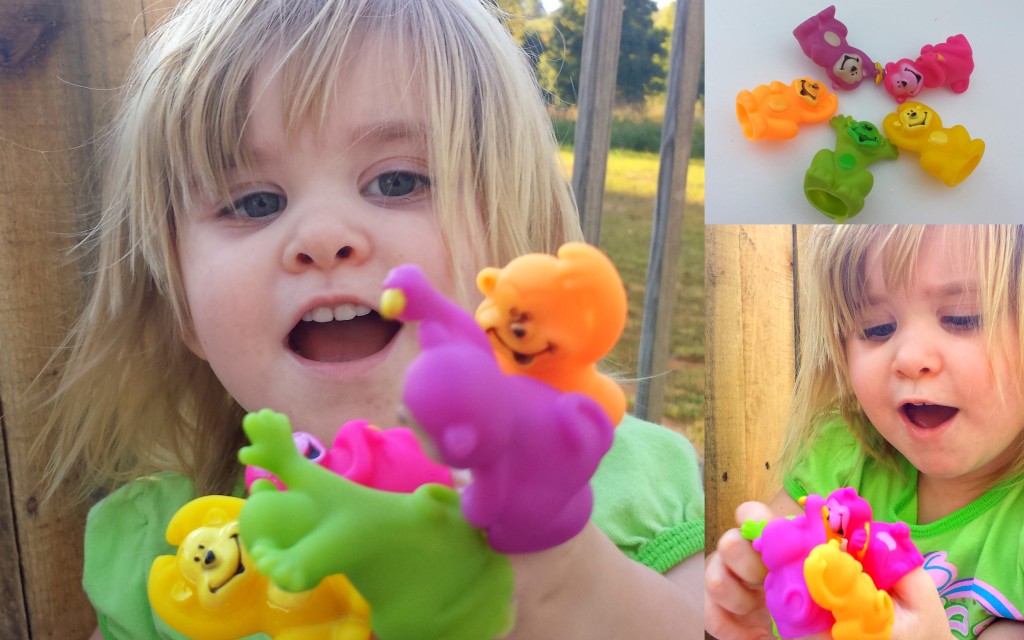 Cb and Bub's favorite part was the Monkey race. They had a lot of fun with this one! You roll the dice and stamp the number on the sheet. The first one to get one number to the top wins!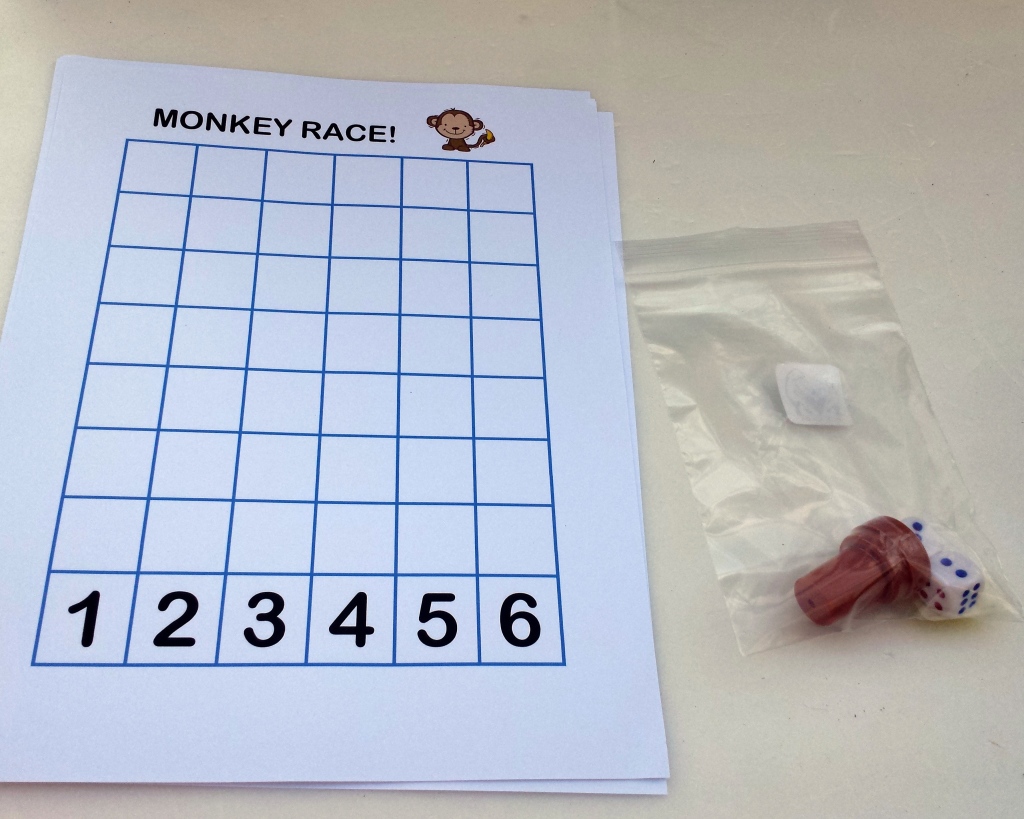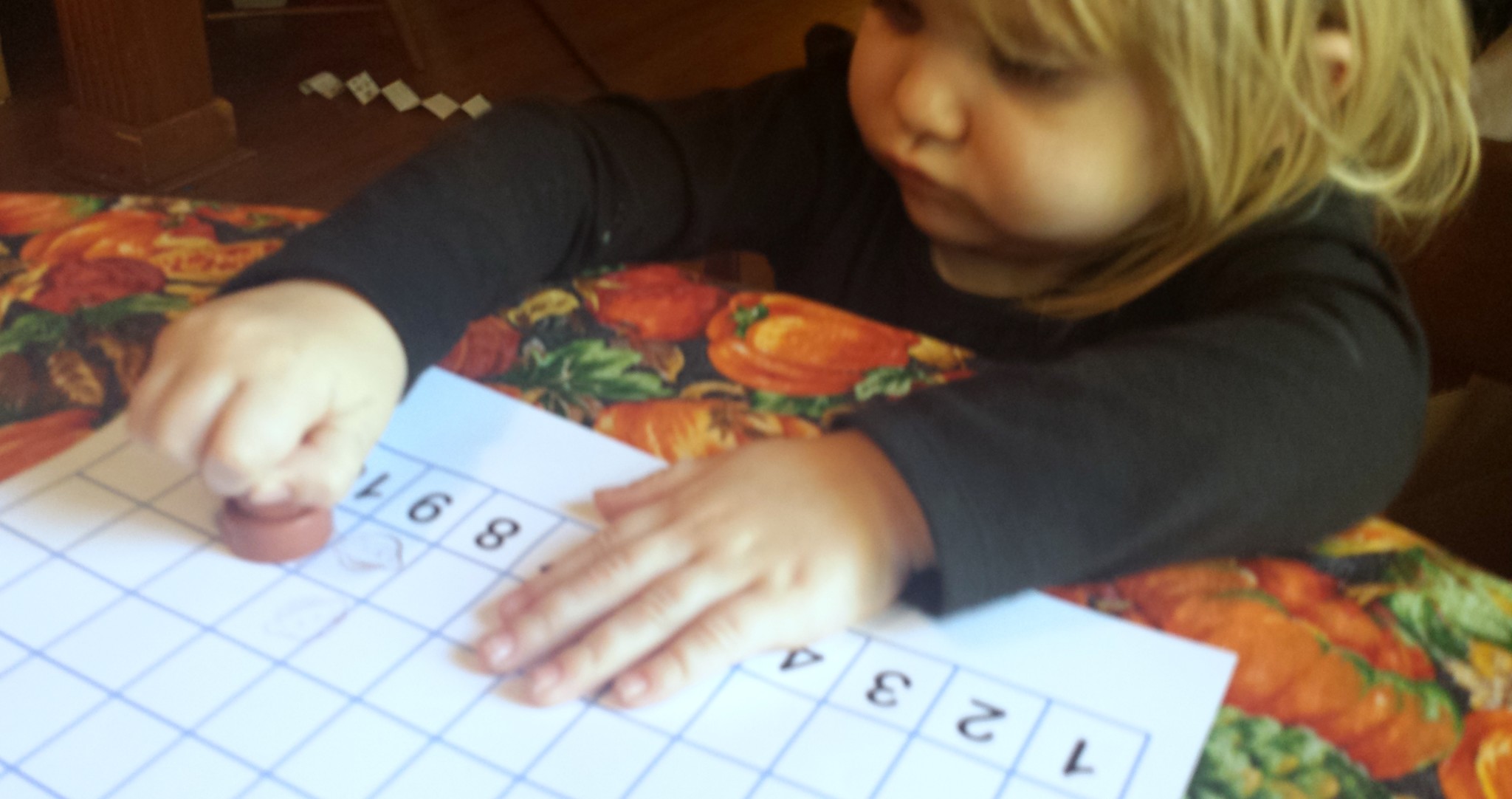 Disclaimer – I received this box to facilitate a review but all opinions are my own.