Spooky Very Spooky Orange Fizzing Halloween Party Drinks
Disclaimer – I received samples of products mentioned in this post but all opinions are my own.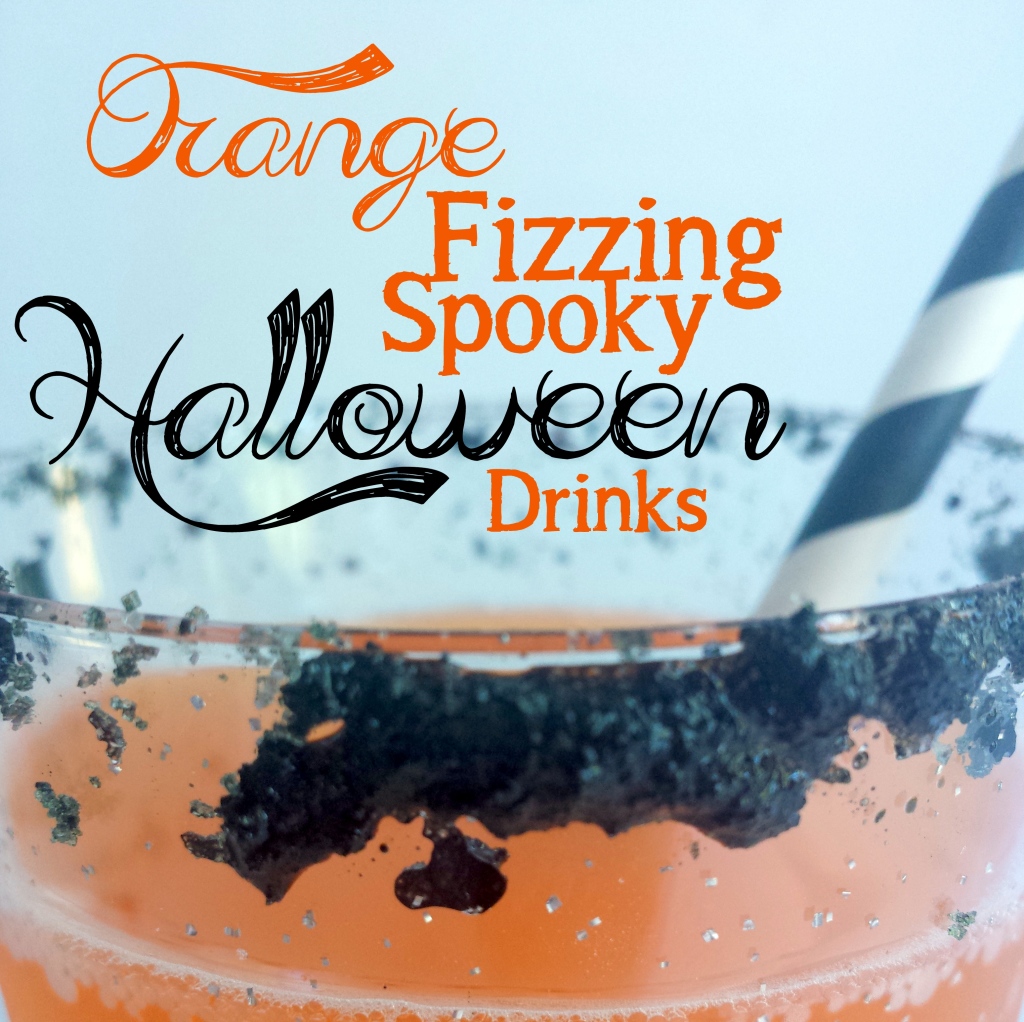 First off I just want to say,
HAPPY HALLOWEEN!!!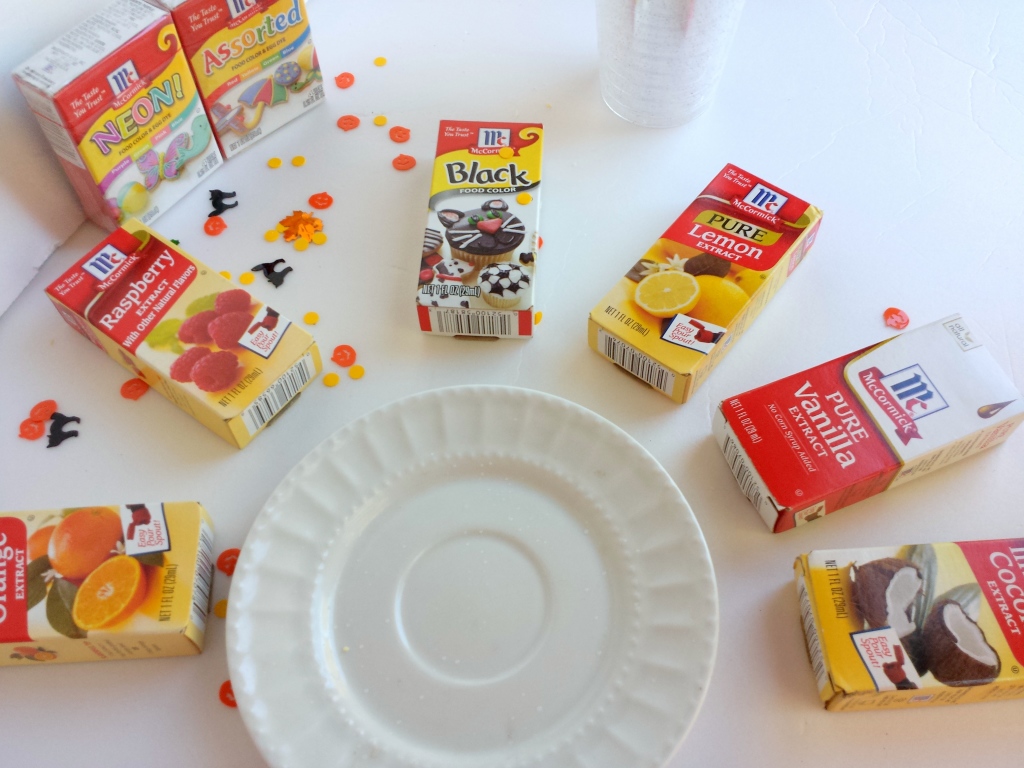 I found a lovely package at my front door yesterday. It was full of the most wonderful things that just put a smile on my face. There was so many ideas of what to use these wonderful new things for. Oh the holiday baking and candy making that came to mind. I can't wait to get started but first I want to share with you a spooky drink treat.
I have seen those oh soo cool looking sugar brimmed cups in other's pictures but never thought to make my own until now. It's really quite easy to do. Although I think I wet my cup a little more than I should have and it does much better with a glass cup but the one thing I took away from all this was, YOU CAN DYE SUGAR! I know I am probably late to the party but I never thought you could dye sugar with food coloring so easily.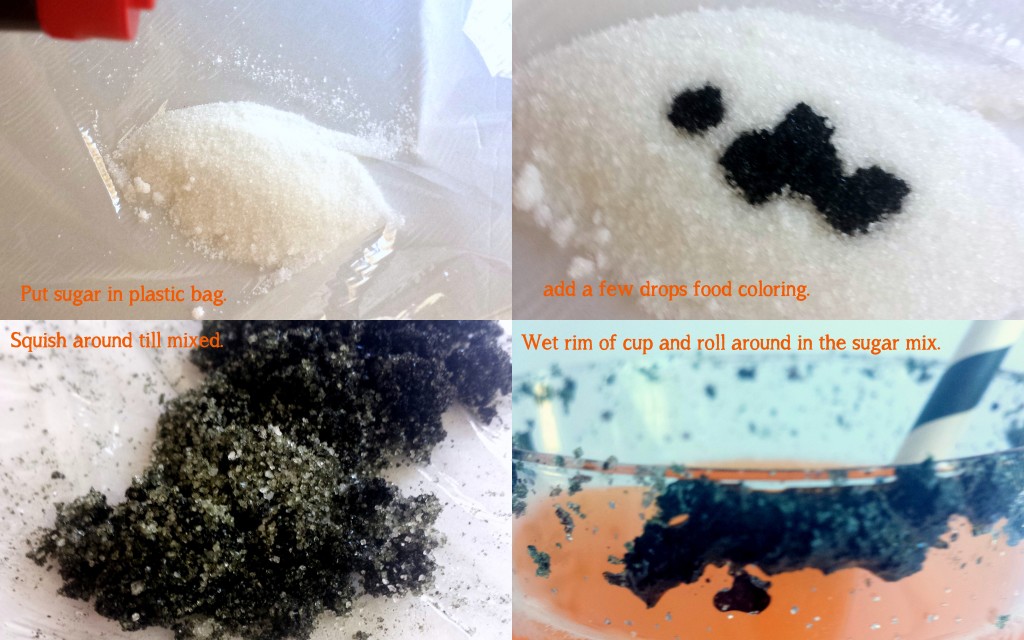 Super Easy Steps to a Sugar Brimmed Cup:
Step 1: Put your sugar in a plastic bag or as I did on a piece of plastic wrap.
Step 2: Add your food coloring. I used black to make a spooky Halloween treat.
Step 3: Close your bag or fold up the sides of your plastic wrap.
Step 4: Squish Squish till the color blends with all the sugar.
Step 5: Pour the sugar in a plate or open your plastic wrap back up.
Step 6: Wet the brim of your cup.
Step 7: Dip the cup in the sugar mix.
Step 8: Pour your drink into the cup. We used Orange Soda but you could use any drink you like.
Done!
My one tip from my own experience is don't wet your cup too much…. and use a glass.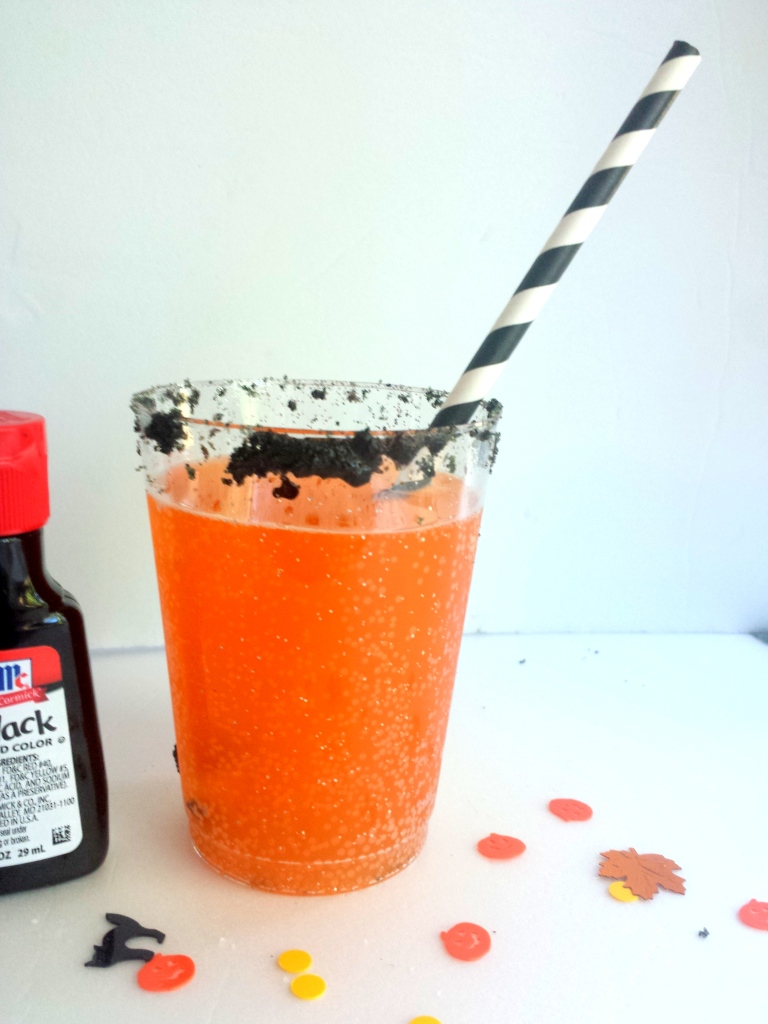 More Ghastly drinks from McCormick
I love this info graphic chart from McCormick
To see the bigger version click to be taken to McCormick's site where you will also find lots of spooky drink recipes and ideas!

Or Check out these Super Spooky Drink concoctions from McCormick!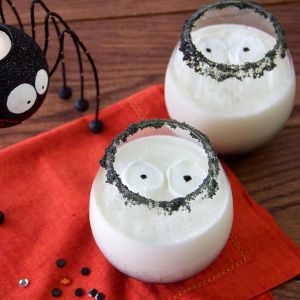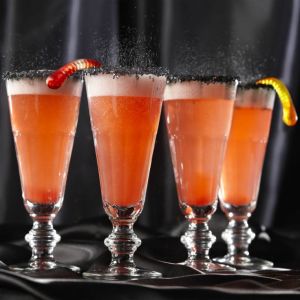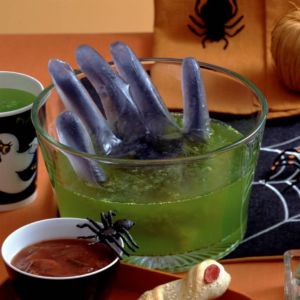 This one is my favorite. I LOVE the ice hand!
Disclaimer – I received samples of products mentioned in this post but all opinions are my own.