Disclaimer – We were given this product for review purposes but all opinions are our own.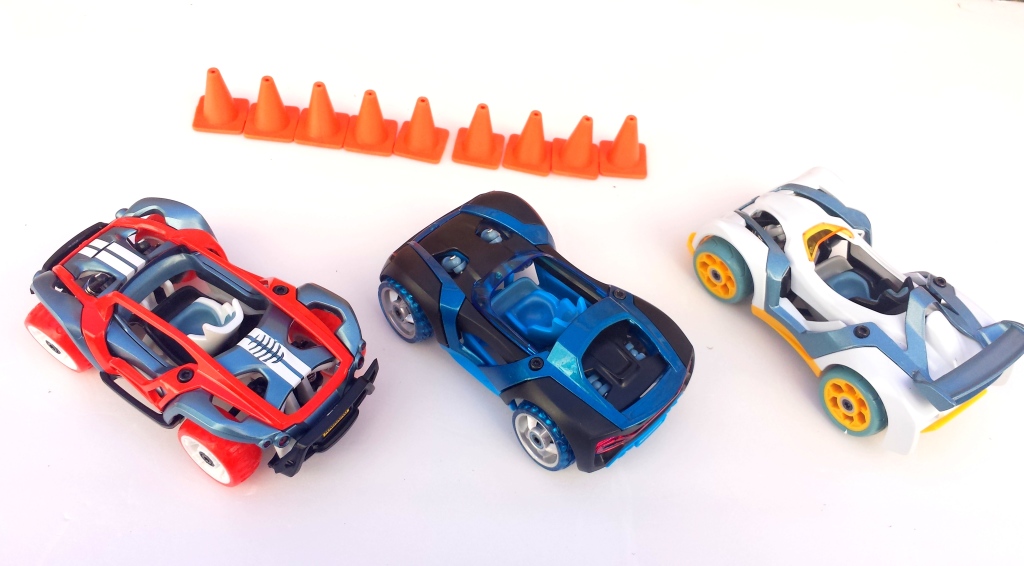 My son is a car boy, although to one extent or another I think most boys are car boys. He gets it from his papaw who collects toy cars. It's one of the hobbies they share. Although neither of them had ever seen cars like these Modarri cars. They are the most innovative toy car I have ever seen myself. When we opened the box I was immediately impressed with the quality and look of the cars. They are metal and plastic, nice design, solid built, and impressive looking.
Modarri cars are rated for ages 8 and up
My son's first impression of the Modarri cars was excitement as he thought about how his little men would be able to fit into the seats. He didn't realize he could take them apart and design his own car until I told him and after that he was hooked as he loves to take things apart.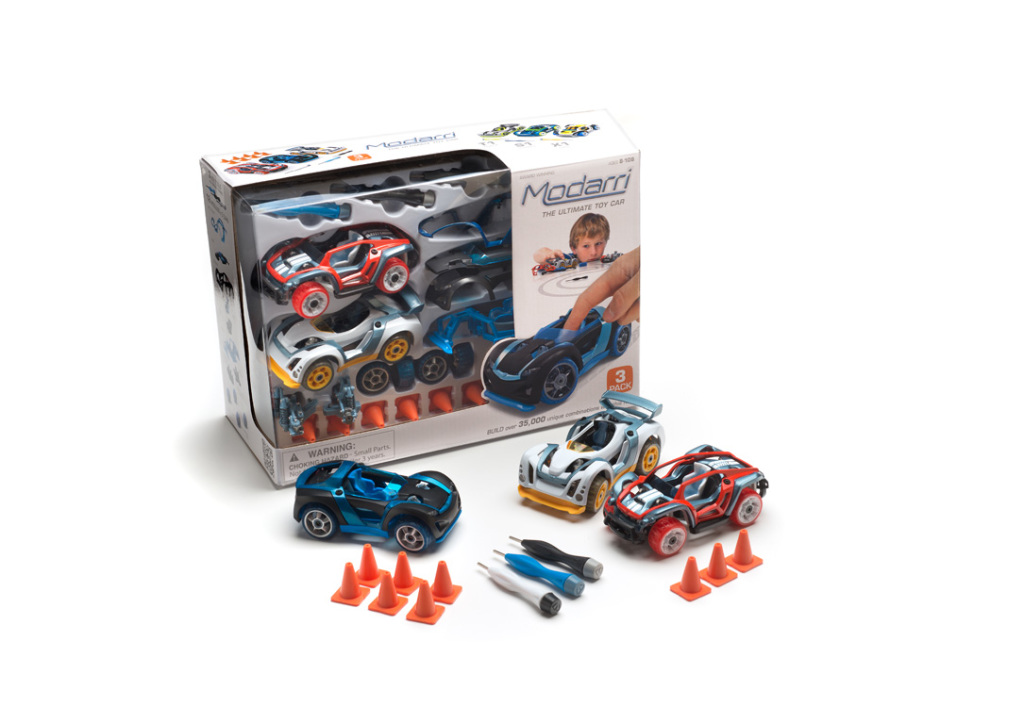 Each car comes with it's own Hex tool so they can be taken apart and redesigned. The best part is that they are designed to be taken apart and the screws are made to not come out. Although Bub didn't know this the first time and did pull one out, it went right back in it's place and works just as it should.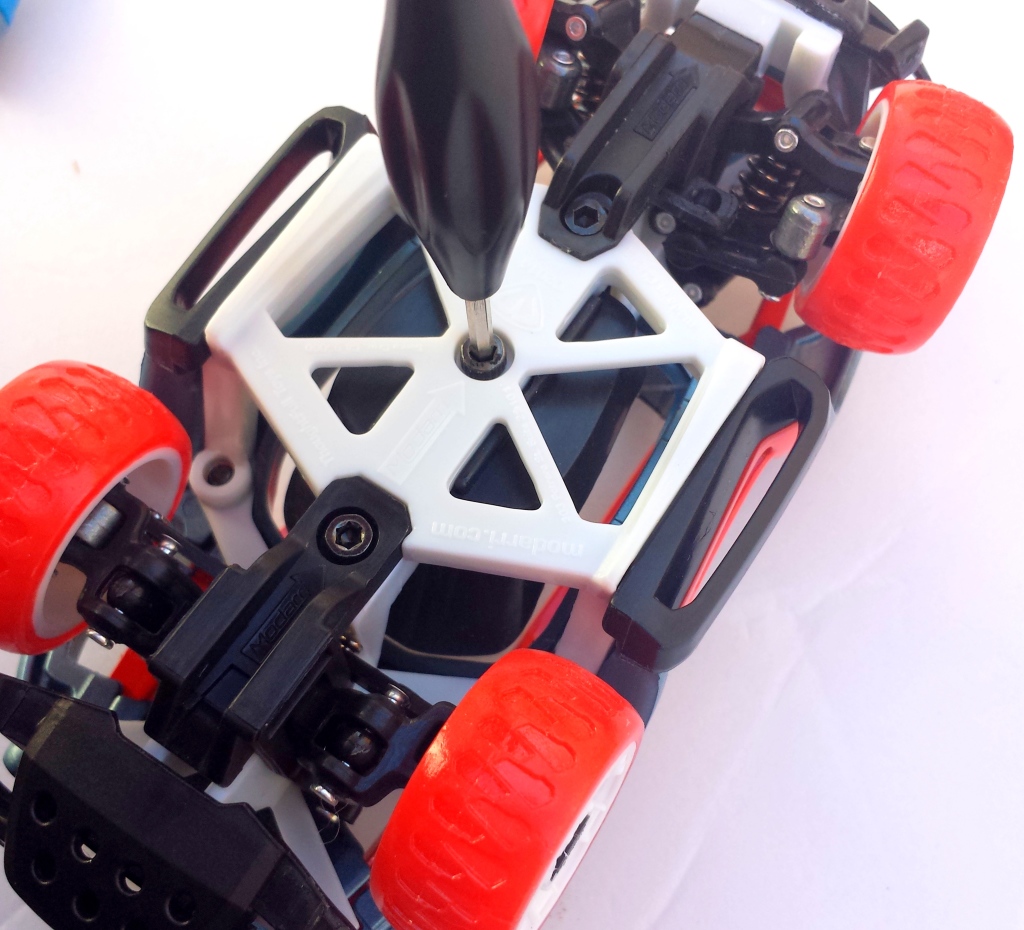 This is one of the cars taken completely apart except for the tires which also come apart. There is the chassis, hood, seat pan, seat, fenders and frame, four wheels, front suspension and rear suspension on each car. That is hex tool as well.  I love that the screws stay put so they won't get lost. That is the one he pulled out but it went right back in and works just as it should.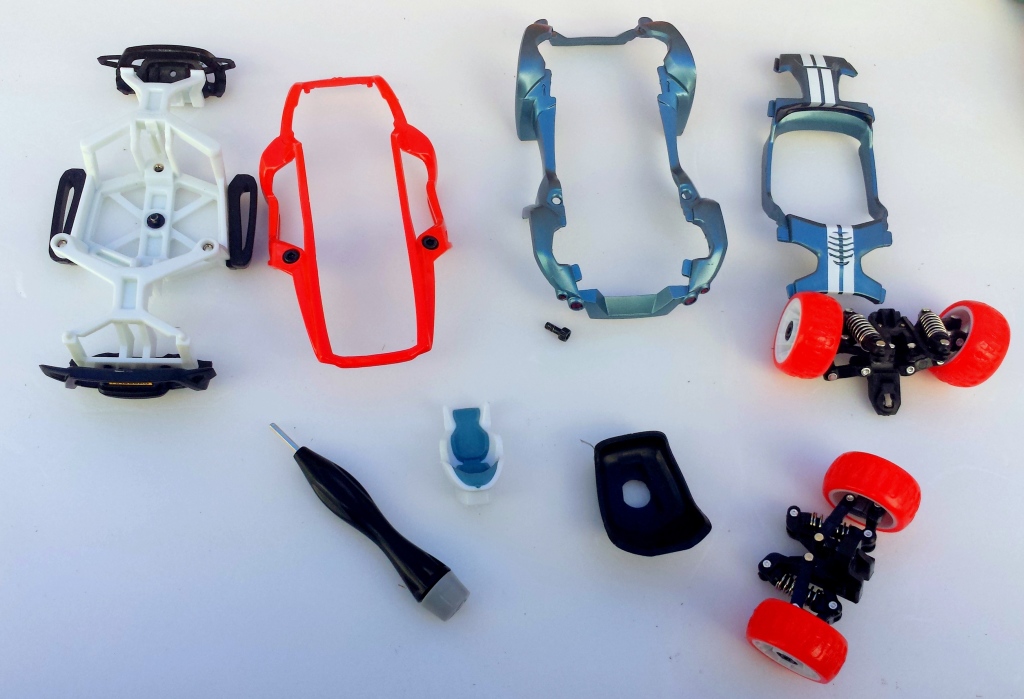 He was able to use the hex tool without any instruction and took his car apart first thing after I told him what the tool was for.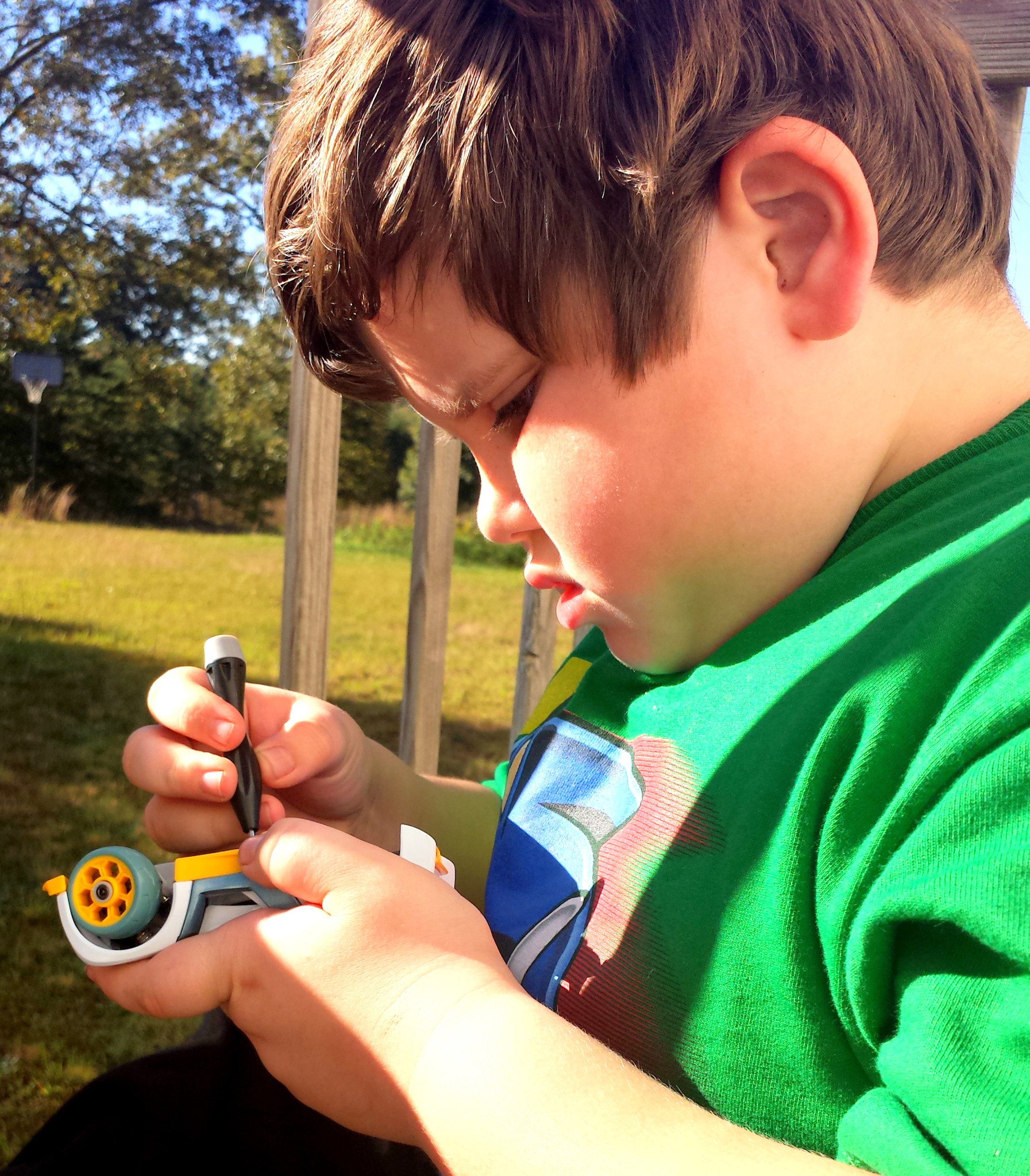 He started building his own cars and pretending he was a race car driver's pit crew. The driver of his race car apparently was really hard on his car because he had to have it rebuilt and the tires changed ALOT. I think Bub really had fun using the tool and liked the thought that he was building something himself.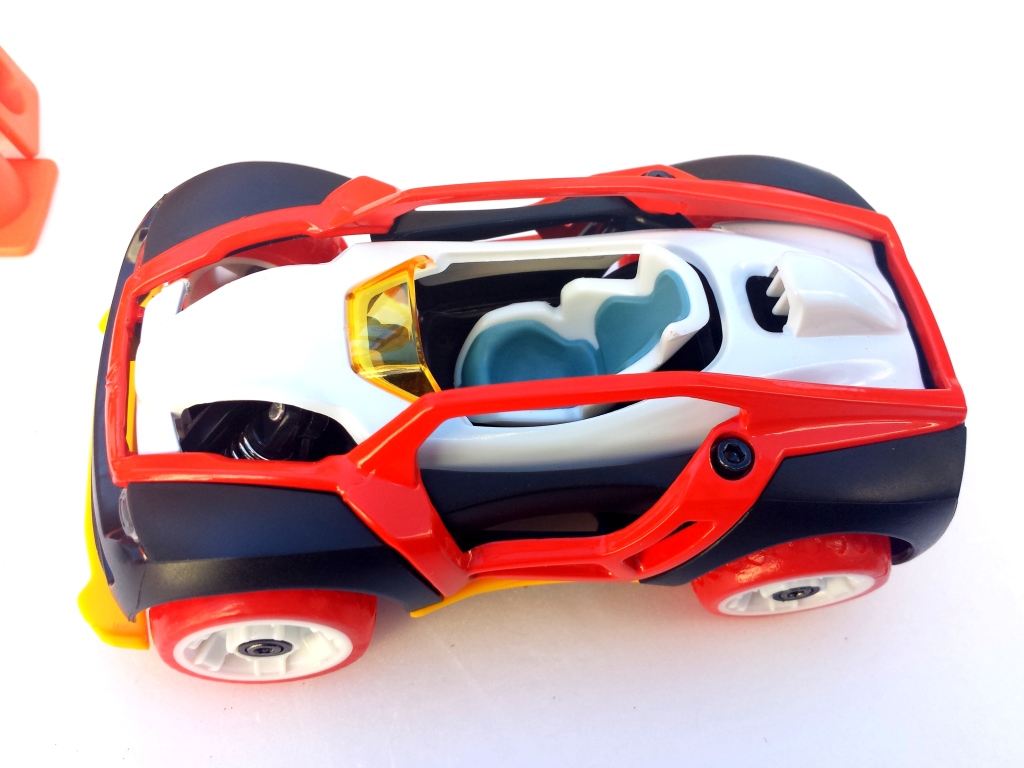 He built this one out of all the blue pieces there was. It's his super hero car he said.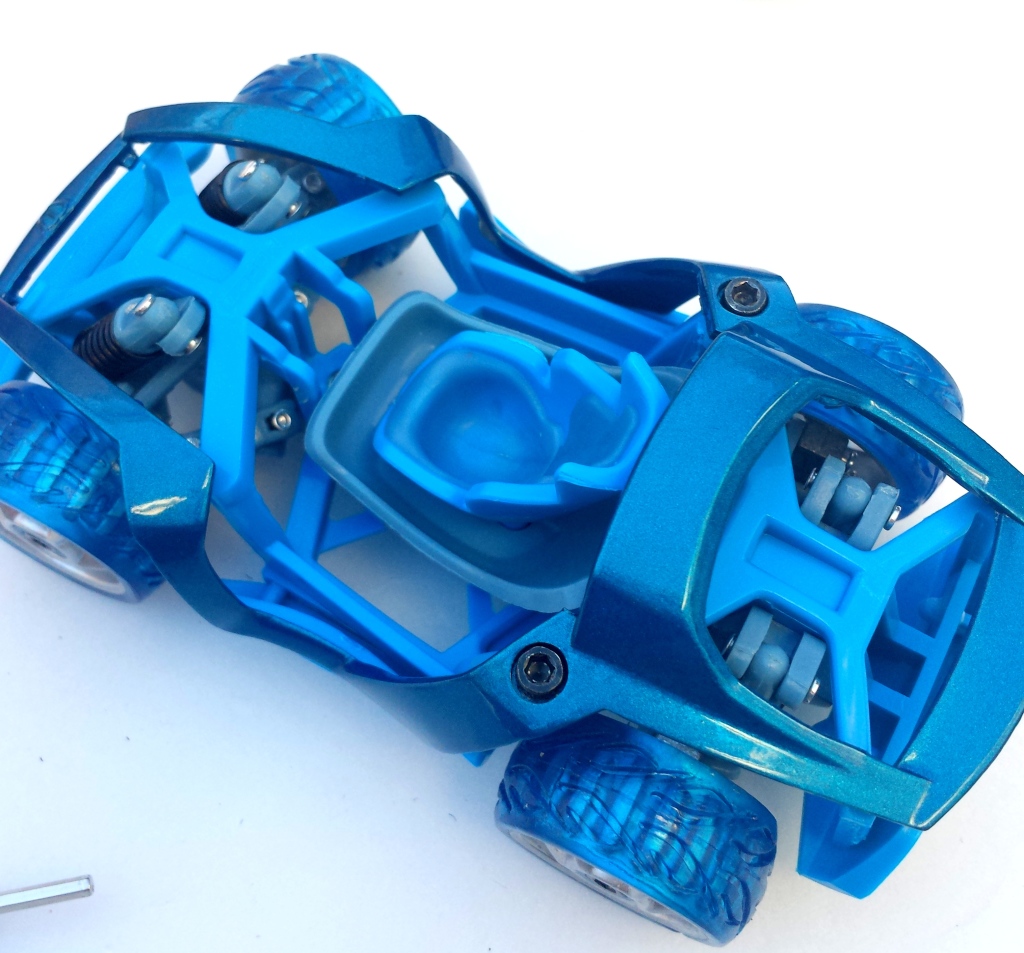 The seats are made for little and not so little fingers to fit into to so you can drive them with your fingers. It has real suspension to steer and dodge all those parts from other race cars that are laying around or the road cones it came with.
What did we think?
Great design.
Great looking.
Quality made.
Fun product.
Easy to use tool.
Great for imaginative play.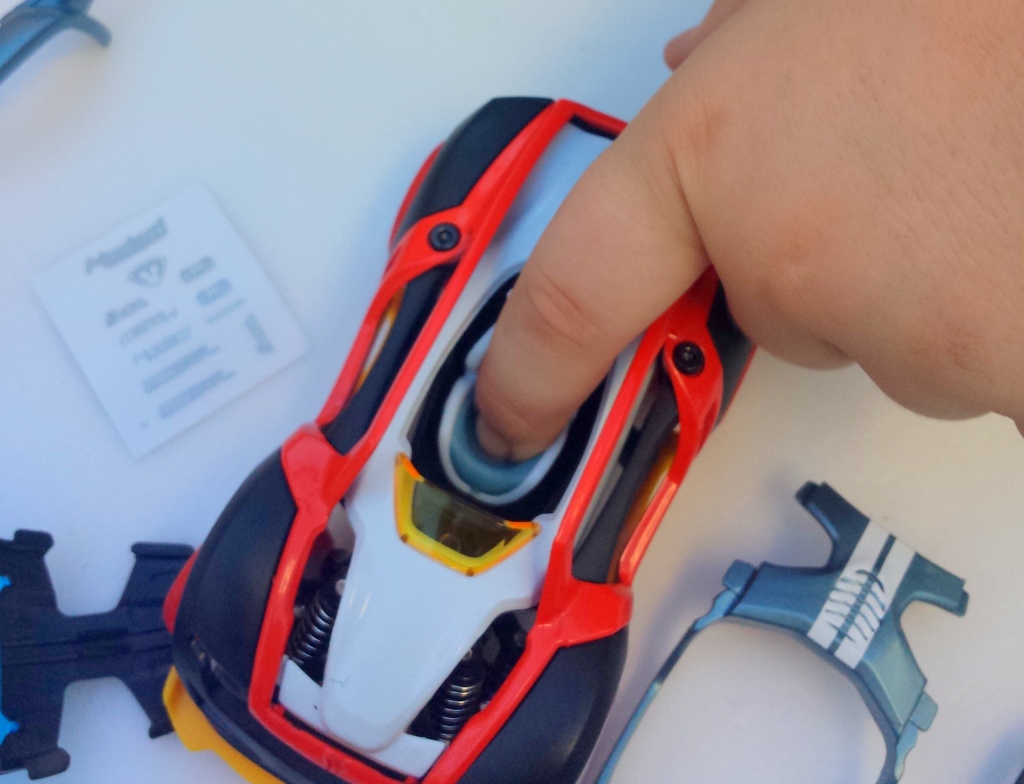 Want to learn more?
Check them out in Social media!

Time for a giveaway!
Winner receives their Choice of One Modarri Car
T1, S1 or the X1.
US ONLY!
Disclaimer – We were given this product for review purposes but all opinions are our own.