Disclaimer: We were sent this box for review purposes but all opinions are our own.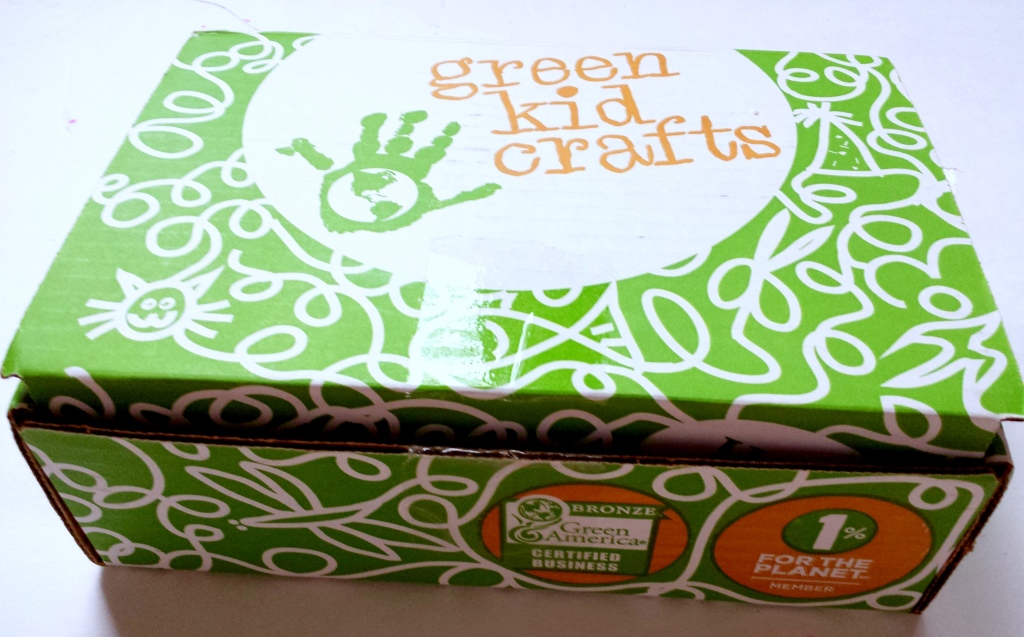 Recommended Ages 3- 10 and Mommies like me
Green Kid Crafts bring STEM activities and Eco friend crafts to over 10,000 kids monthly. Each box is packed with 3-4 unique and engaging activities for children to explore, learn, and create. The boxes are developed by teachers, crafty moms, and STEM experts. All their materials are Earth friendly!
Each month brings a new theme to excite and encourage learning. 
What's in the box?
We were able to review the Mad Scientist box
There were 3 activities with everything needed to do each activity.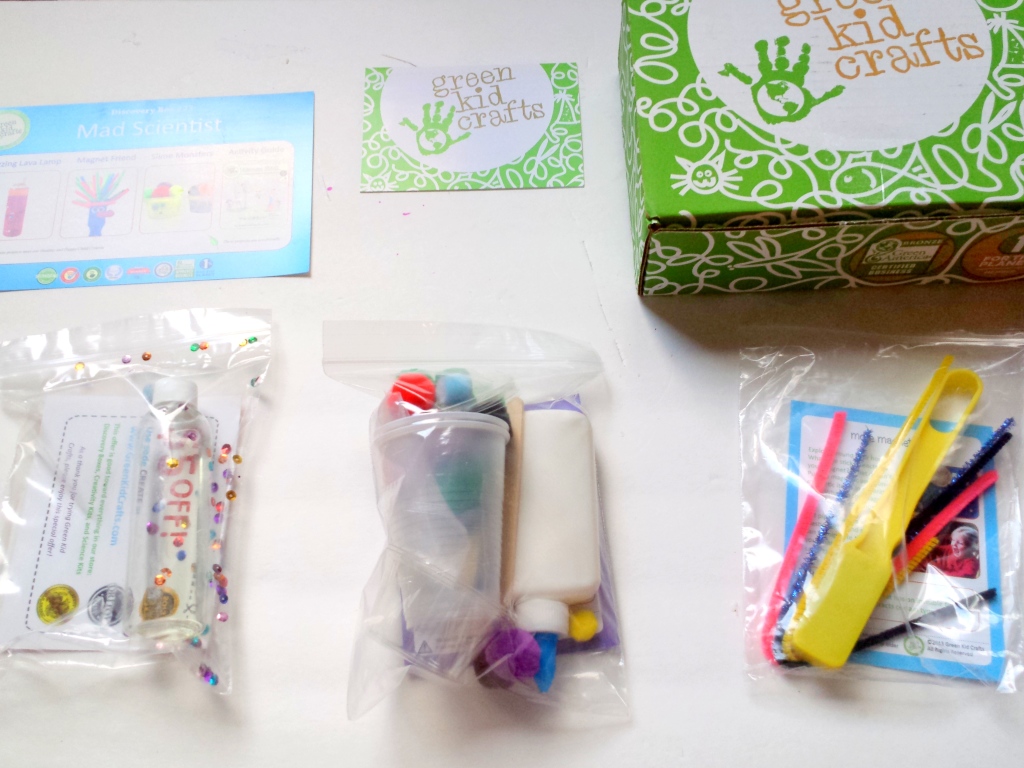 Activity #1: Fizzing Lava Lamp

Lou has carried this bottle of blue around for the past two days. The other kids loved watching it bubble and fizz but Lil Lou has been crazy about her "ocean in a bottle". This activity was easy and fun and everything but the water was included.
Activity #2 Magnet Friend

We had lots of fun with this magnet. We played a game were we laid out all the pipe cleaners and took turns to see who could pick up the most in 5 seconds.  We also went around the house to see what it would pick up. Super fun!
Activity #3 Slime Monsters

I will admit our slime attempts in the past have not worked out well. I needed this everything measured out kit and detailed instructions! These turned out perfect and full of fun! They are a little messy but that only adds to the fun. I love how the kids are so interested in the science of why things do what they do when we do these activities.
Want to learn more?
Green Kid Crafts donates a portion of sales to environmental charities through its membership in 1% for the Planet, which I think is AWESOME!
They also work with local Boys and Girls Clubs in under-served areas!
or on Social Media at:
Facebook     –     Twitter     –     Pinterest     –     Google+
They are one of the top 100 pinners in the world??!?
Pricing:
Monthly Subscription
$19.95/month
3 Month Subscription
$19.95/month
Save $27
6 Month Subscription
$18.95/month
Save $60
12 Month Subscription
$17.95/month
Save $144
Single Discovery boxes are also available!
Disclaimer: We were sent this box for review purposes but all opinions are our own.