Disclaimer: We were sent this box for review purposes but all opinions are our own!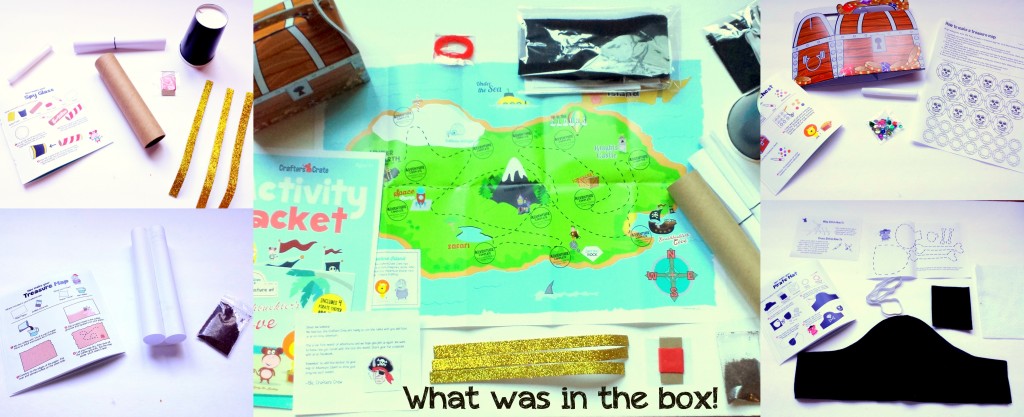 Recommended ages 3-10
What was in the box:
4 Activities will all materials needed to complete
1 Pirate themed snack (not pictured due to quick little hands grabbing and consuming before mommy could respond.)
Activity Booklet
Map to collect stickers on from upcoming boxes
Book with story and instructions for activities
Activities:
DIY Spy Glass

My favorite overall activity was the Spy Glass. I LOVE how it turned out. The kids have played with it for hours. They have glittered the house. It was super easy to make and all the materials were included.
Pirate Hat and Eye Patch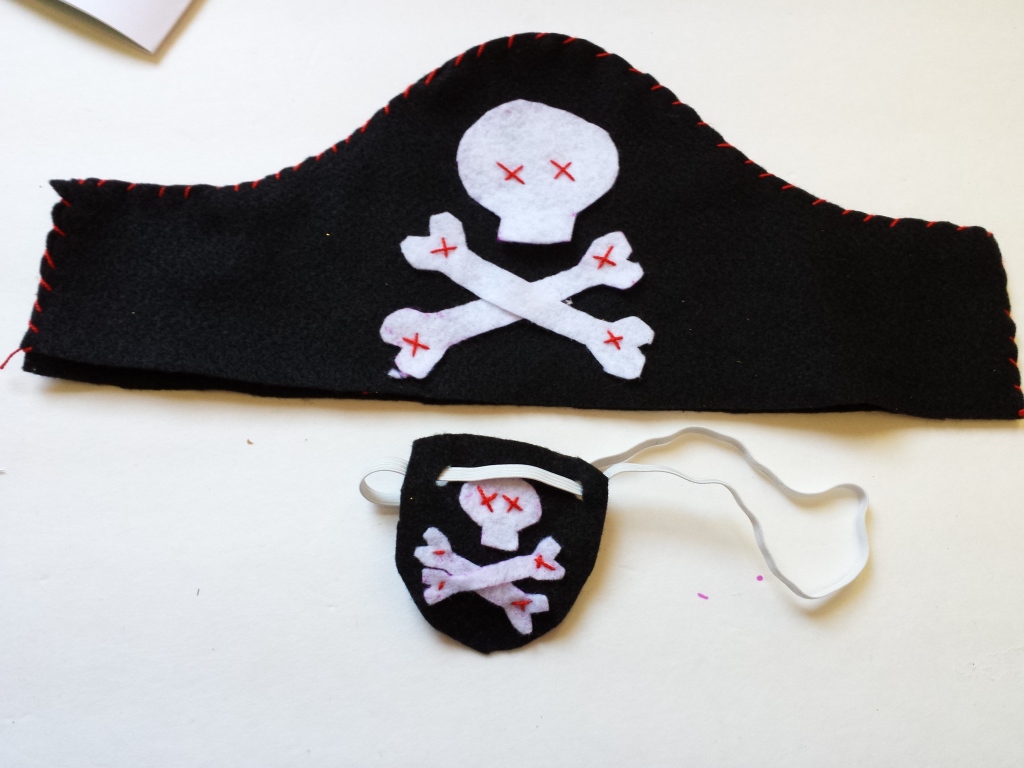 The pirate hat was so easy to do and it turned out so cute. It came with easy to follow instructions for stitching it and CB got to practice her sewing skills. We had a little issue with the patch and the elastic but we improvised and all worked out well!
Treasure Box

 This one was CB's Favorite. She loved decorating with the jewels and creating treasure. She made enough treasure to just about fill her box. Then she hid it and used the next activity to play a game with her brother. They hid treasure for awhile and had a blast.
DIY Treasure Map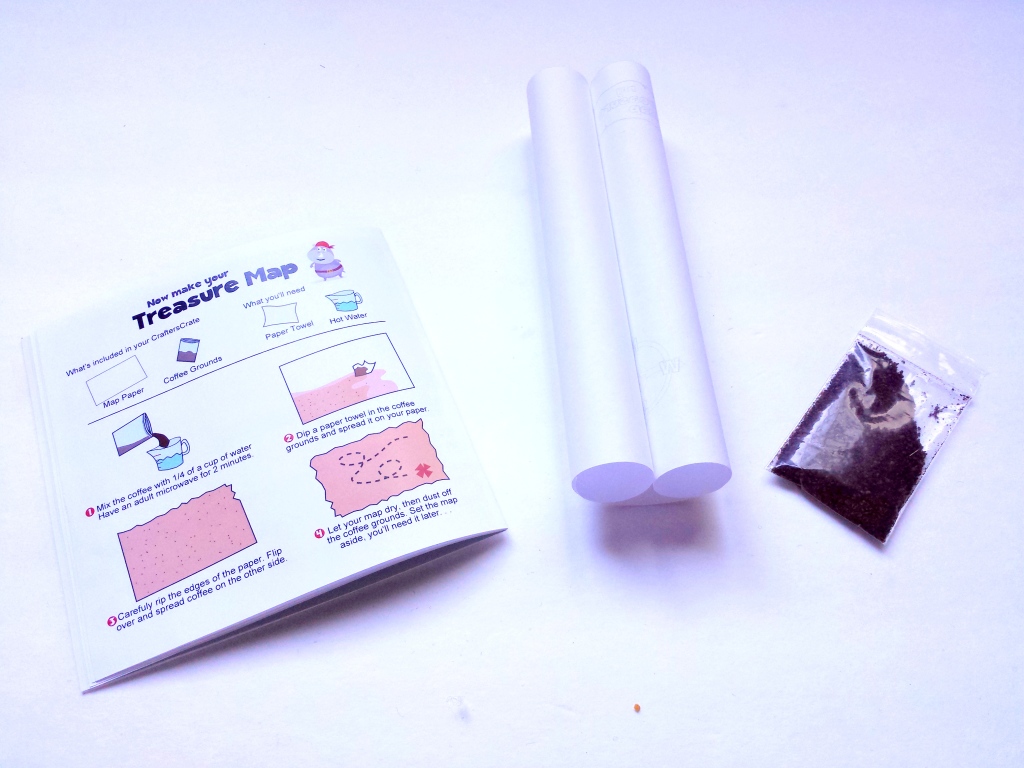 CB made a map to her hidden treasure chest and gave it to her brother.  She used to instruction included with coffee. This is a neat trick to make paper look older. It worked really well and my house smell heavenly for awhile.
Here is Pirate Peg, as she called herself.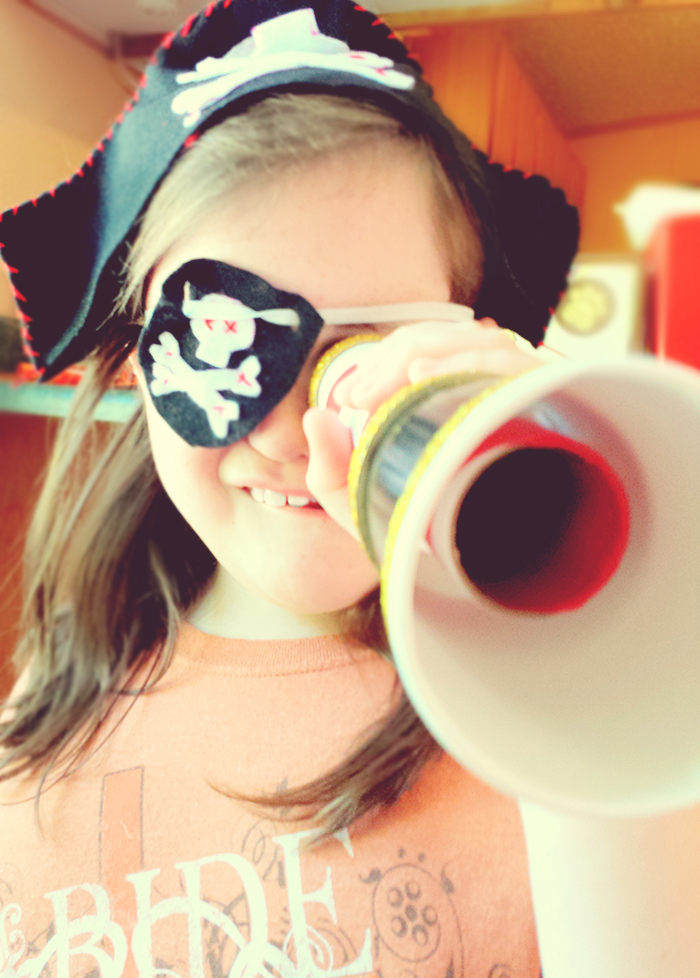 Each month the crates typically contain an Adventure Book, 3-4 crafts, an activity packet, treats and more. They also try to include EVERYTHING you would need to complete the activities.
Want to save some money?
$10 off any ongoing subscription just  use coupon code
PROB10
 Want to learn more about this awesome subscription box?
1 month
$24 / month
3 month
$20 month
6 month
$18 / month
and you can add a sibling for only 9.95 a month
 Disclaimer: We were sent this box for review purposes but all opinions are our own.