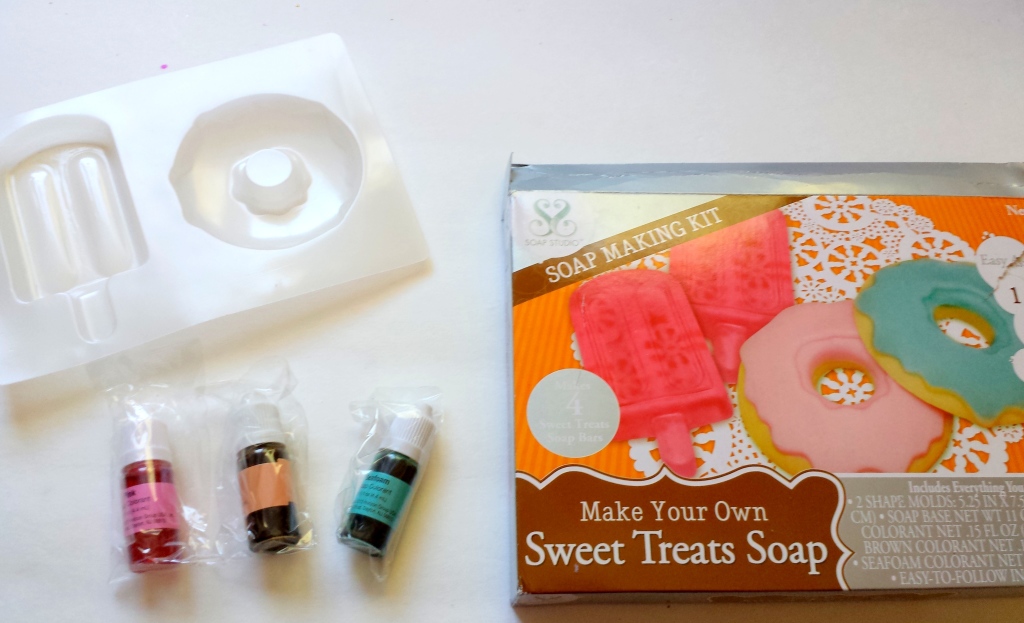 CB found this soap making set at the store the other day and really wanted to try it out. I thought it was pretty neat looking and it was only 4.99 so why not.
I tried to find a link to this product online but the only thing I can find is this Amazon link. (non affiliated)
Side warning. Don't leave cookie and popsicle shaped soap out where a cookie obsessed toddler can find them. Lou and my mom came to the house while I was at work and CB had left the soap sitting where Lou could find it. Bless her, she thought she had just scored and unoccupied cookie and was so happy. She took one to my mom who didn't realize what it was till after Lou had done taken a bite of her lucky find. Although it wasn't too lucky as she then started scrapping her tongue saying "Nasty Cookie." Poor baby. To think she found a treat only to find out it was no treat at all.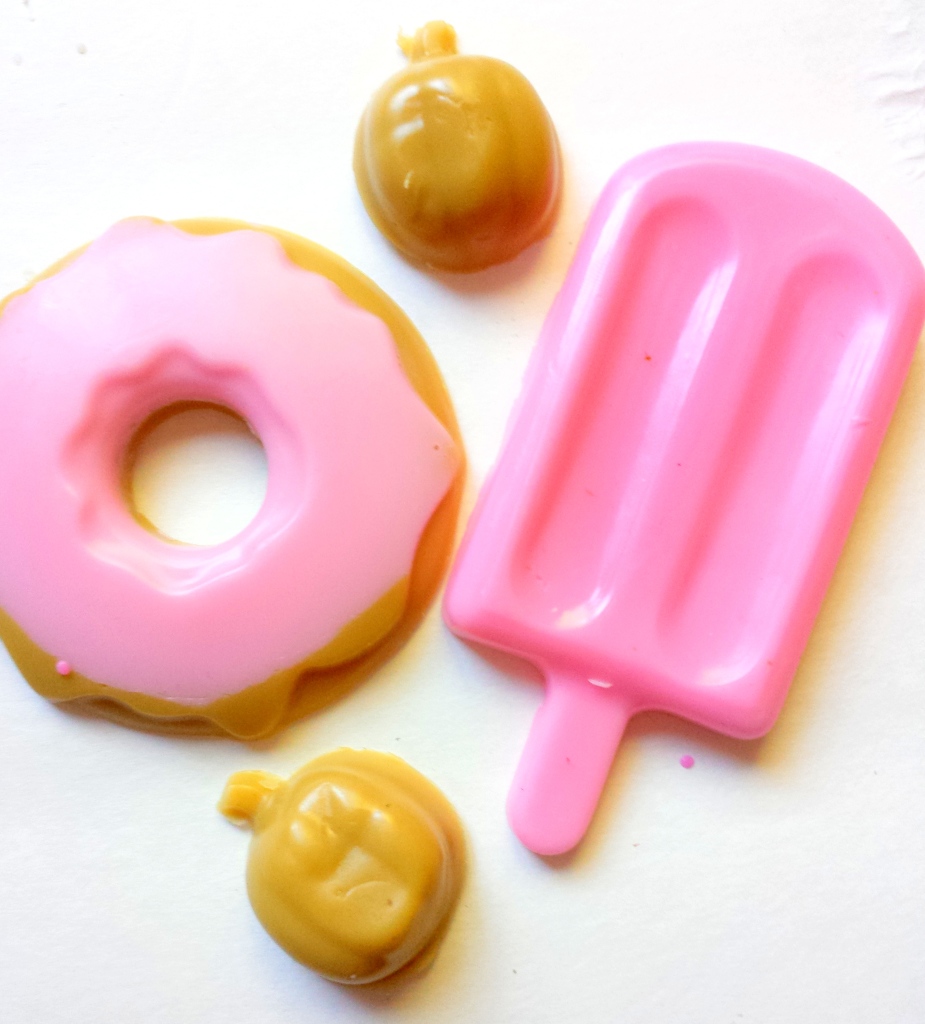 When we got home and she opened up the box there three different things inside. The coloring, the tray, and the soap. The directions were easy enough to follow. Melt soap, put in color, and pour into mold. The soap hardens VERY quickly so you have to be fast!
We made the Popsicle and a doughnut than got creative.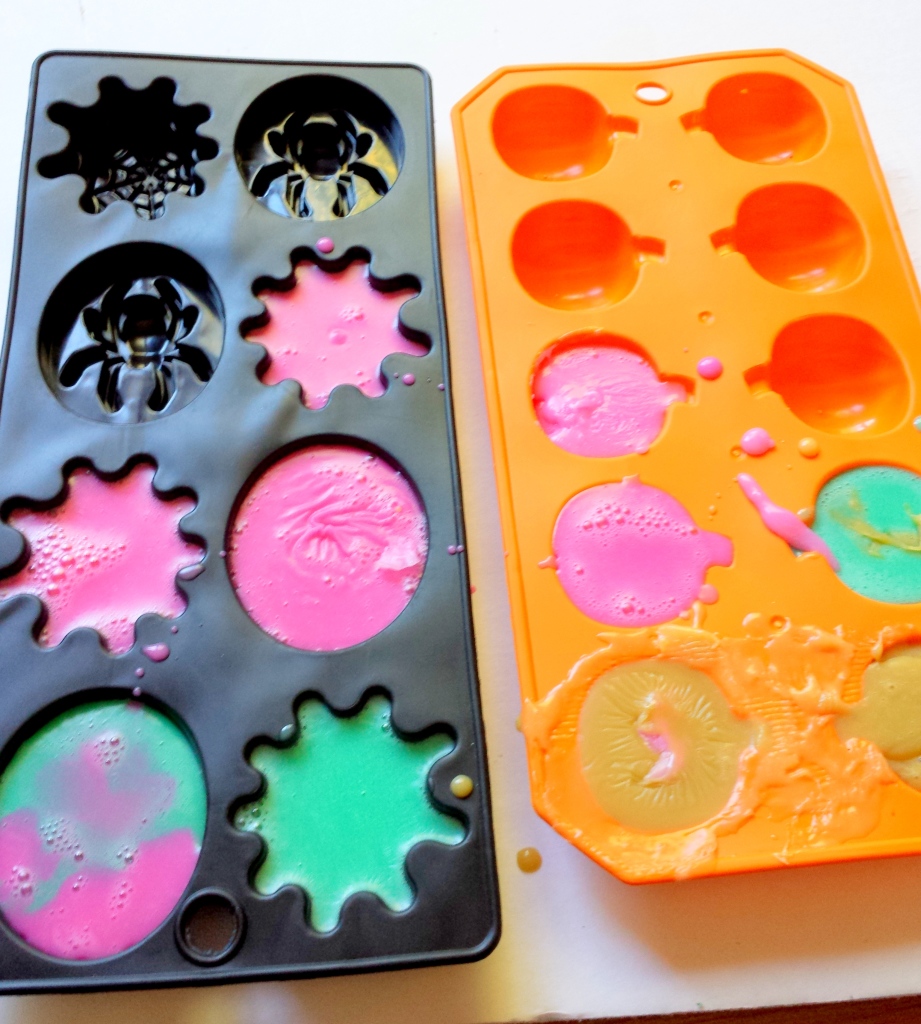 I had these Halloween molds I found at the Dollar Tree in the craft cabinet. We decided to see if we could make Halloween soap.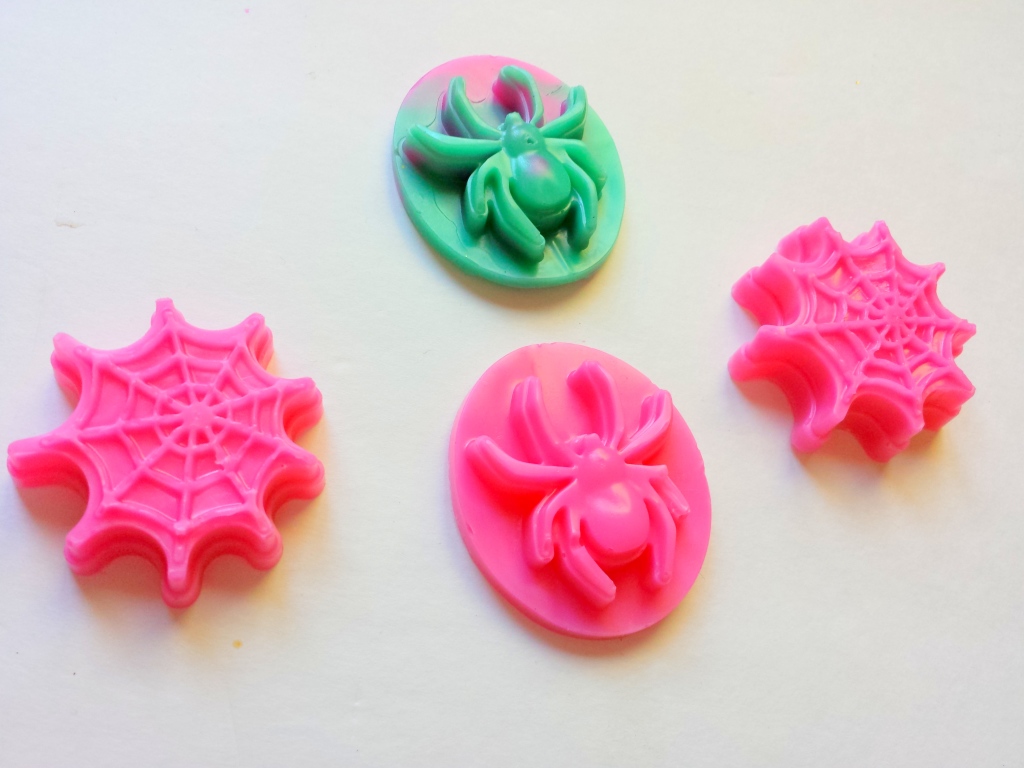 The spider webs turned out perfect as did the spiders. The pumpkins were okay but I think we tried to pop them out too soon. All in all I think I liked our Halloween shaped soaps better than the Popsicle and doughnut. We even tried a tye dyed one.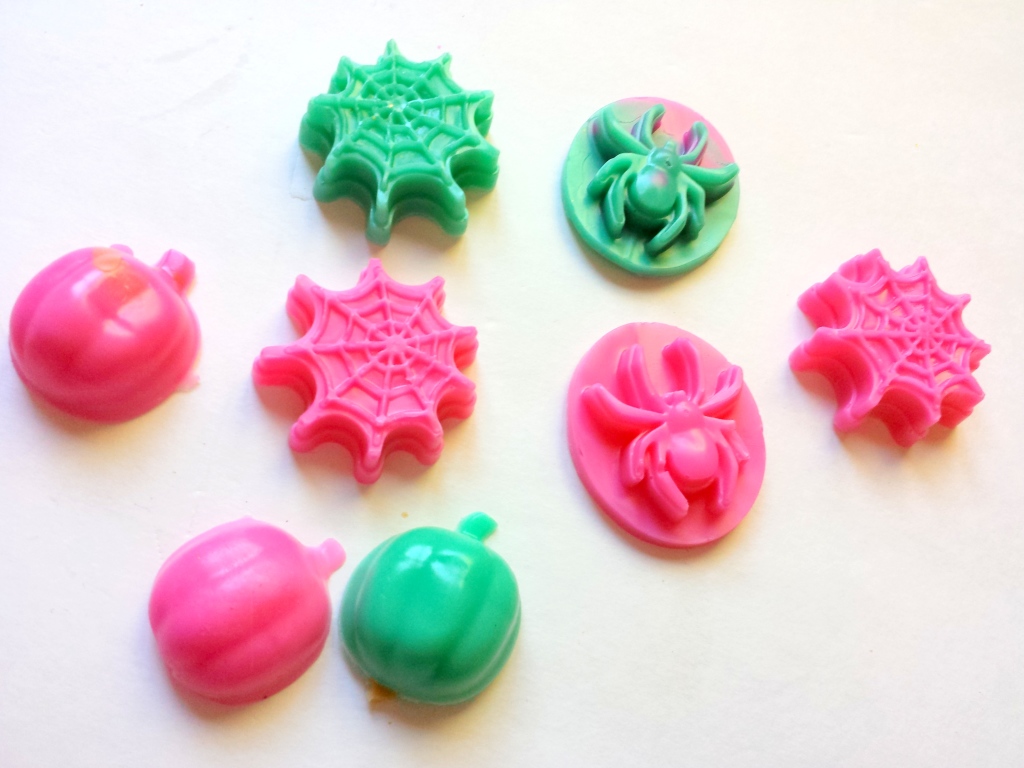 She wrapped them up as gifts for her friends. We are planning to get another kit to make Christmas presents for the adults in the family. There was a peace sign set too which is what we will be going for next time.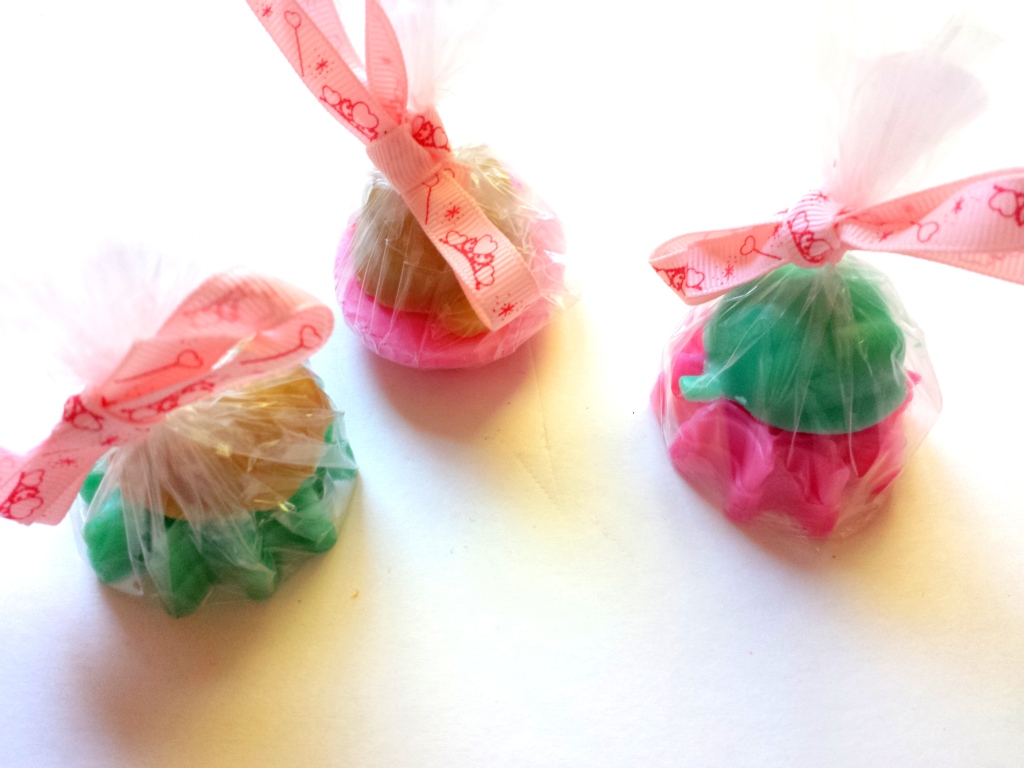 This is not a sponsored, review, or affiliated link post. This product was purchased by us and all opinions are our own.