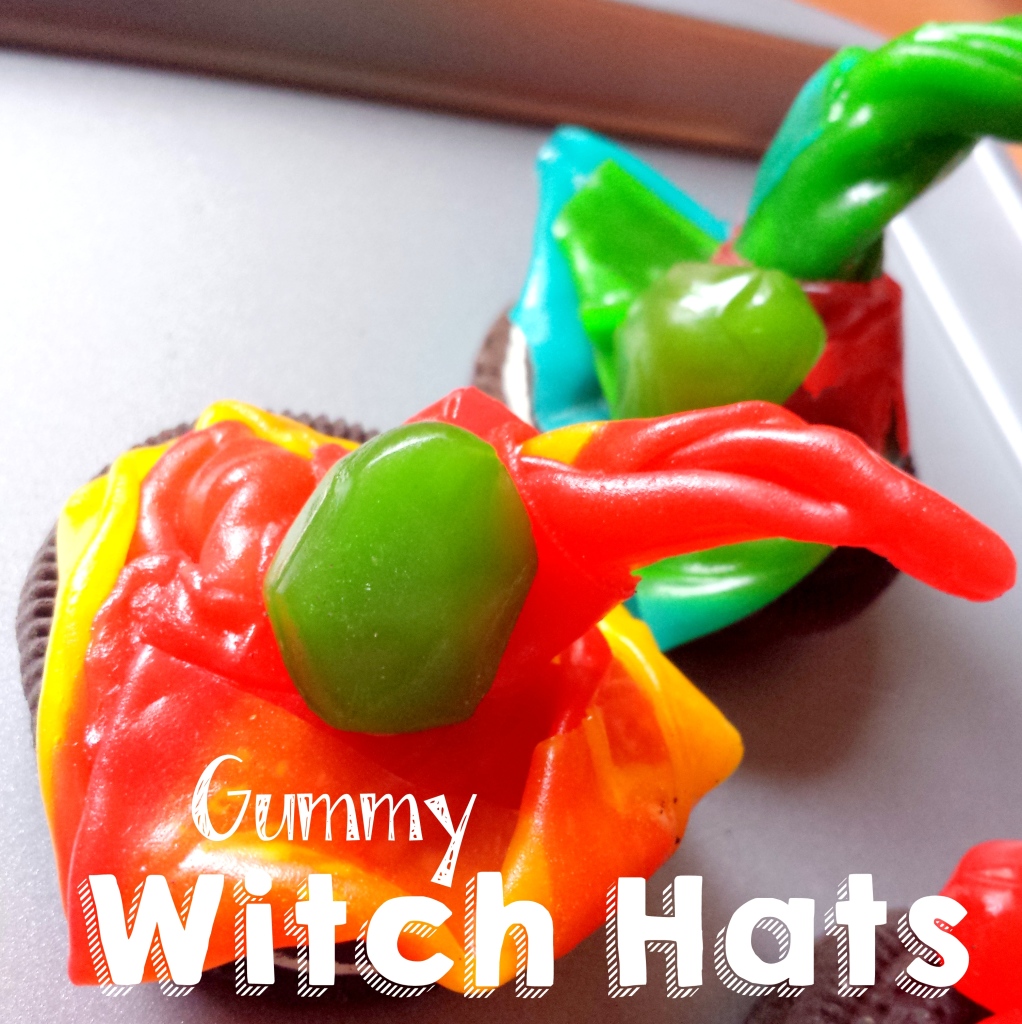 I think it's pretty clear by now how I feel about the Halloween holiday. It starts my holiday season. Halloween, Thanksgiving, Christmas, New Years, Valentines Day, Easter….. Ok I pretty much love all Holidays even the lesser celebrated ones like St. Patrick's Day which I totally think we should all get off work for. This post isn't about my love for holiday themed crafts so I'm going to save all that energy to create more holiday themed activities.
Today I want to share with you these super cute easy to create DIY Witch Hats using Betty Crocker gummy products such as Fruit Roll Ups and Gushers. These would be perfect for a Halloween party or even a school party. I'm going to share our creations with you and then at the bottom I will link to the original instructions for you to see how the pros do it. The kids had a blast with this one although most of our cookies were ate during the creative process (Lou likes cookies).
What you need:
A cookie of the chocolate variety
Blazin' Blue/Green Betty Crocker™ Fruit Roll-Ups® fruit flavored snack
Betty Crocker™ Fruit Gushers® fruit flavored snacks
They used marshmallows on the original directions to poof out their base of the hat but I missed this step which is probably why our hats are a little flat.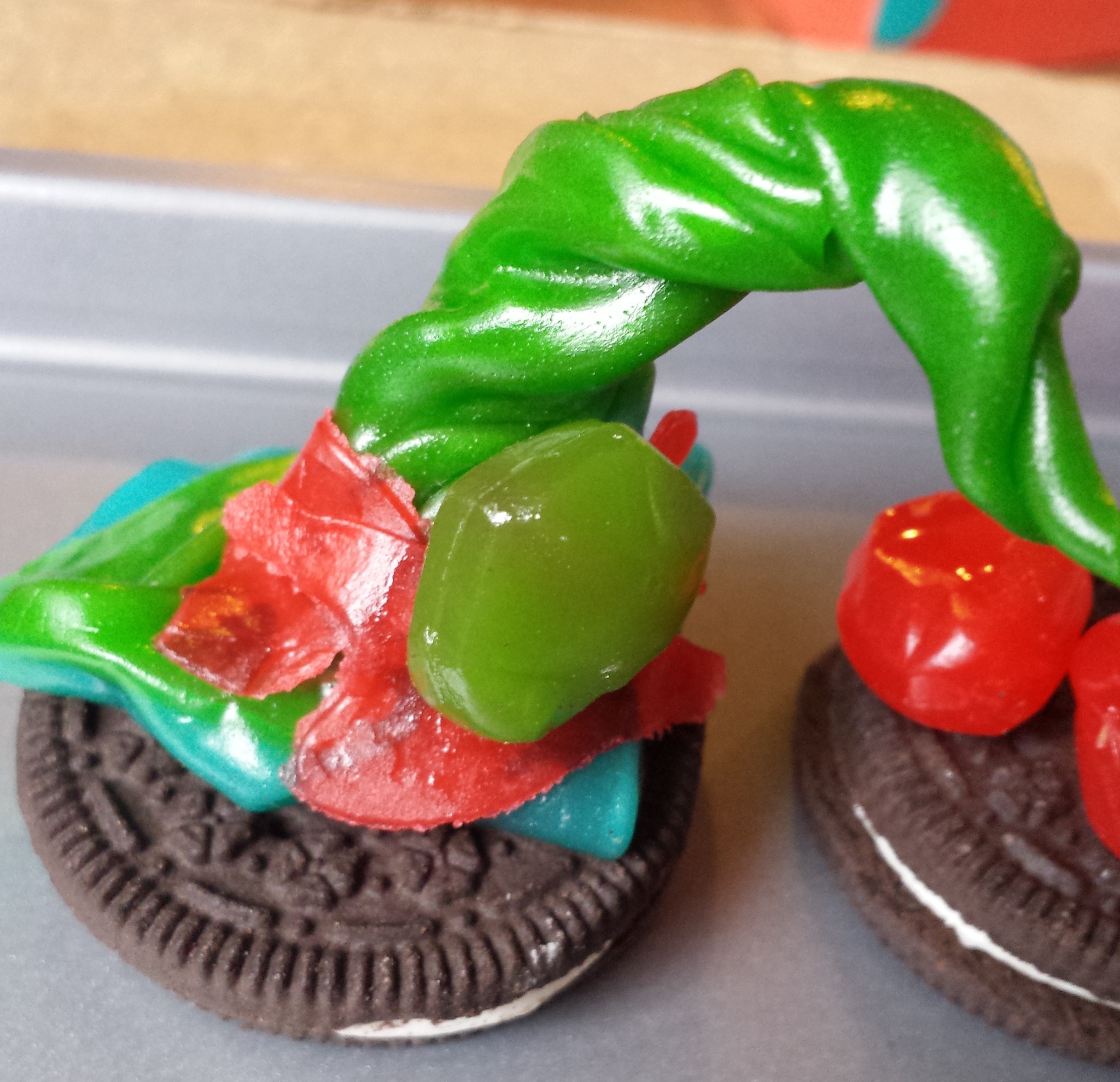 Roll your Fruit roll up into a triangular shape. The kids did these and they weren't hard to do at all.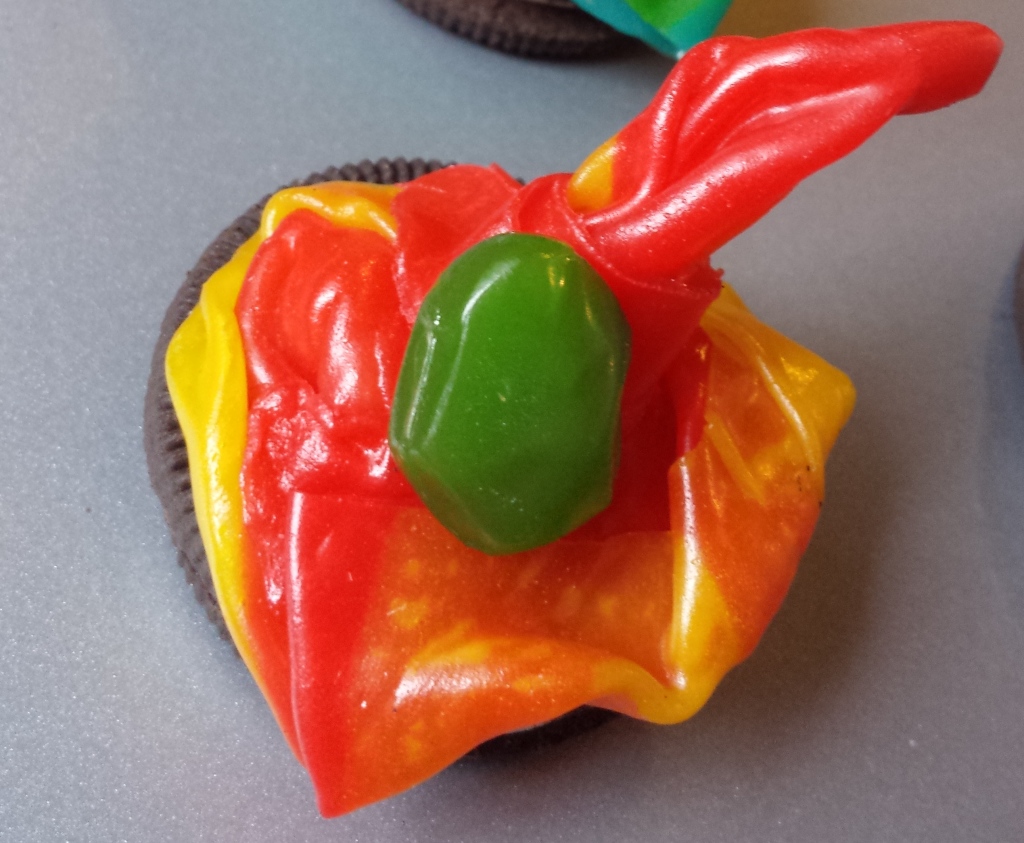 Ours didn't turn out perfect but I like them. My favorite is the green because it looks so super spooky.
Where did my inspiration come from?
Betty Crocker's Website. These are SOOO cute! We didn't quite get ours so perfect.
Picture Credit Betty Crocker
Link to original idea and directions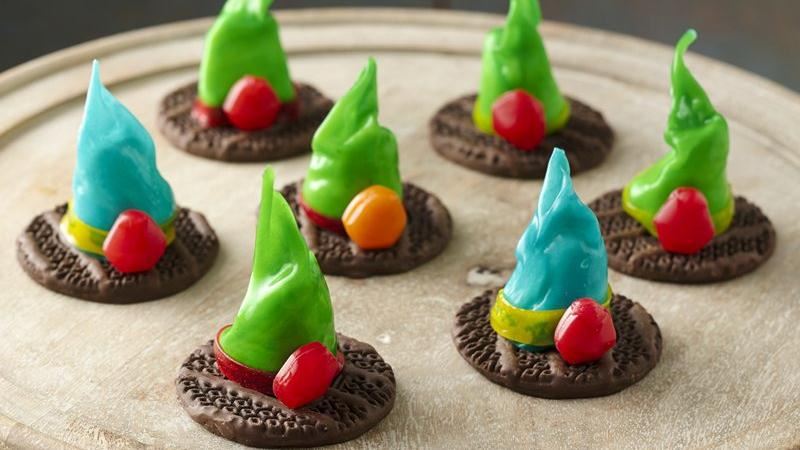 I received samples of these products to help facilitate this post but not other compensations.