I wanted to share with you my Craft Cabinet Organization!
I promise there will not be a before picture…. It's for your own benefit but for those of you who are curious, imagine a hoarder who loves to craft and what her craft cabinet would look like….  now double that and add kid craft materials too. There is a positive side, I have officially tamed my craft mess! All thanks to these super adorable Chalkboard Labels and a few plastic bins.
These labels are Chalkboard labels sold on Amazon by Magic Mil. They come in a set of 48 with the Liquid Chalk Pen. They are so versatile and usable on so many things. Learn more on their site at Magic Mil!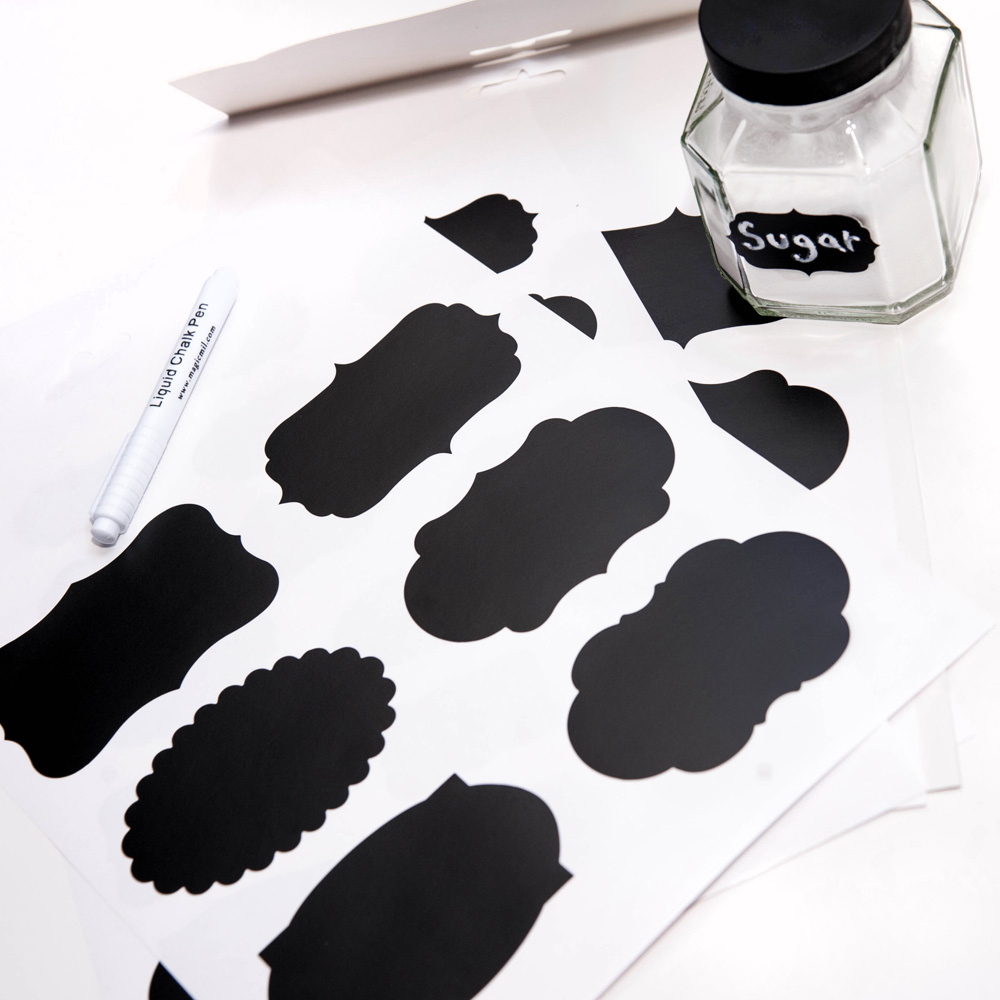 Sorry for the horrible picture, my craft cabinet is in a part of the house that isn't easily photographed. And here is my After shot. My super organized and easily accessible craft cabinet… All ready for all those Halloween crafting ideas I have running around my head.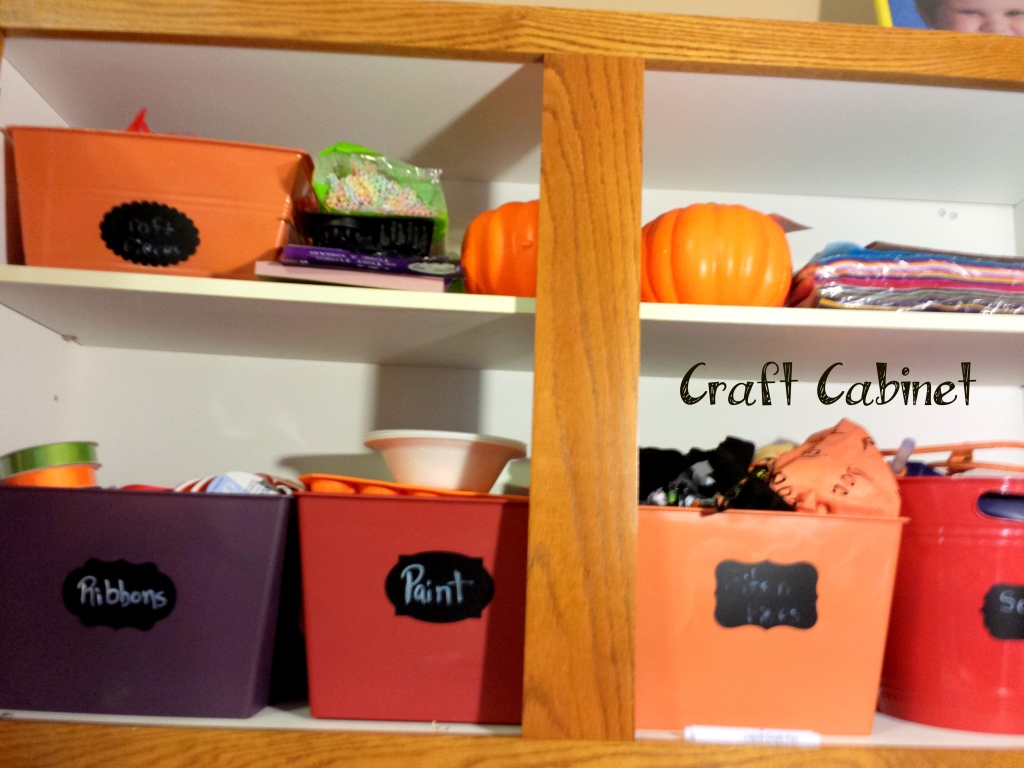 Here are a few tips for craft material organization.
Tip #1: Label Everything. It makes it so much easier to know which bin to pull out if you know what is in that bin. Also kids tend to never put things back where they go.
Tip#2: If you have lots of ribbon on rolls you can use a wooden dole and a box with handles to create a handy ribbon spinner. The next tip should be to put your ribbon high on the shelf because toddlers love to un roll ribbon.
Tip #3: Little plastic bins do wonders to clean up the mess and keep things organized, plus when you pull them out to work on something you have everything you need in your little bin.
Now I am going to tell you a little about these Chalkboard Labels. I love these cute stickers. They come in different shapes and sizes. The set came with a chalk marker. I have used them to label my cooking supplies: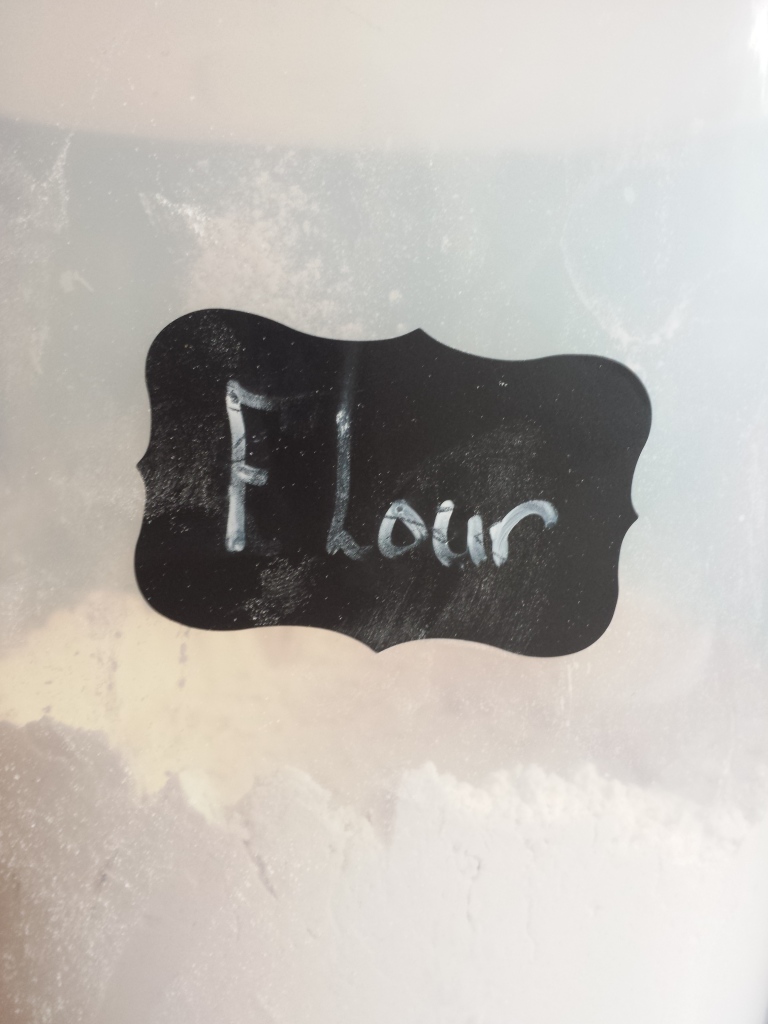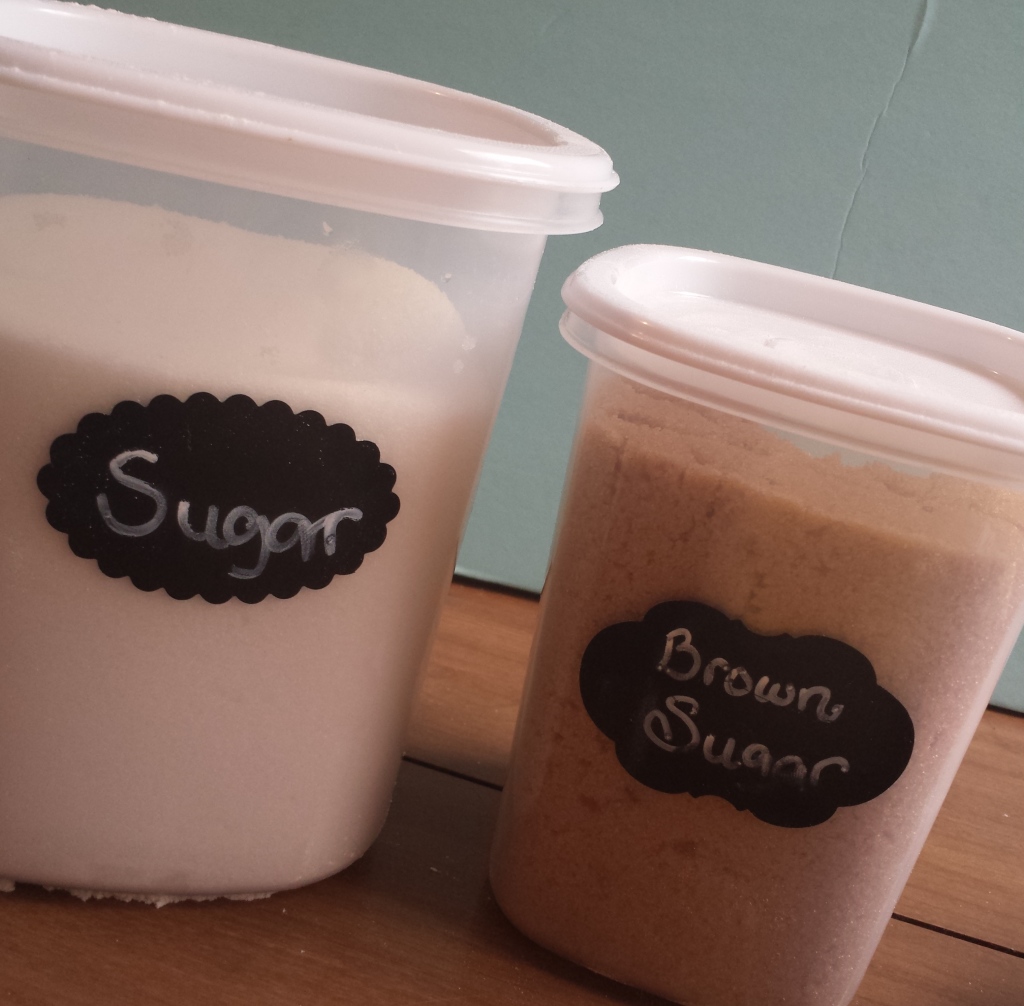 And Lou's Room:
I just wanted to mention first off, when I was a teacher I would label EVERYTHING to help teach early literacy. I would label the doors, windows, toys, cubbies, and anything else I could stick a piece of construction paper on. I would have loved to have had these back then as they would have not only looked great but I could have written the words on them easier. I have labeled Lou's room and written some words for her to encourage her to learn to read. Such as her name, the door, toy box, and so on.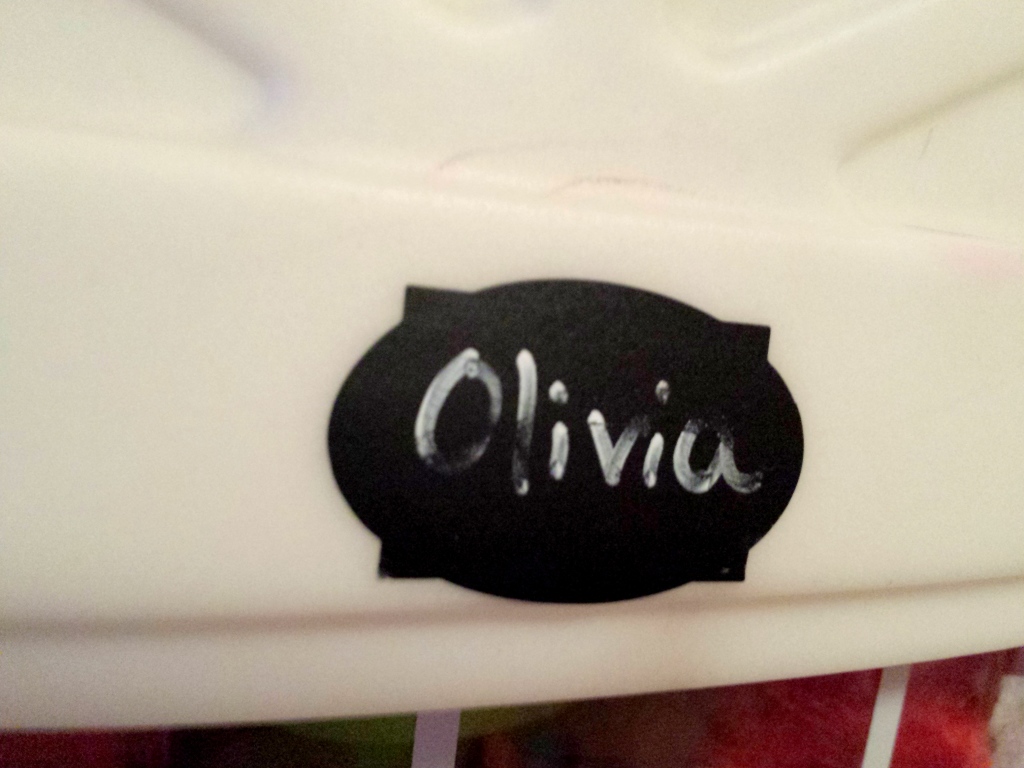 I love these things! They make me want to label everything in my kitchen!
Some tips for use:
1. Use a slightly damp cloth to easily remove any chalk writing,
2. Chalk pens are slightly more watery then other markers. Reapplying will usually produce a thicker line, otherwise using normal chalk or a white permanent marker can produce thicker lines,
3. Removing the labels from their sheets is easiest if you slightly bend the sheet where the label starts.
I received this product to facilitate this post for review and no other compensation. All opinions are 100% mine.