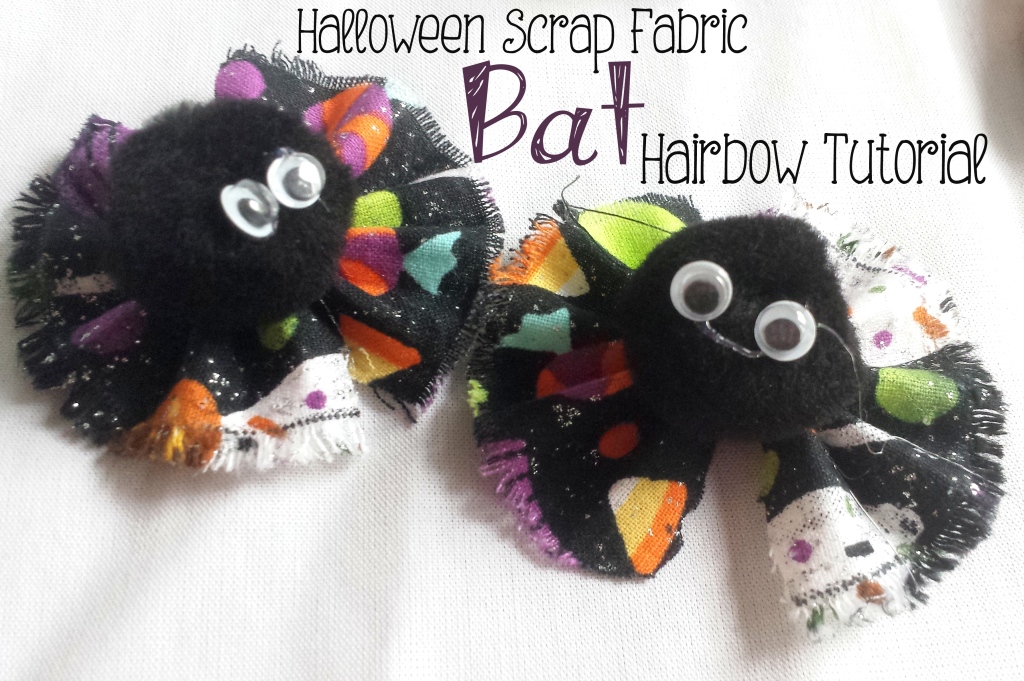 Materials for Two Hairbows (I like Pigtails.)
2 Puff Balls
4 Googly Eyes
2 Pieces of Scrap Fabric
Hot Glue
2 Hair Clips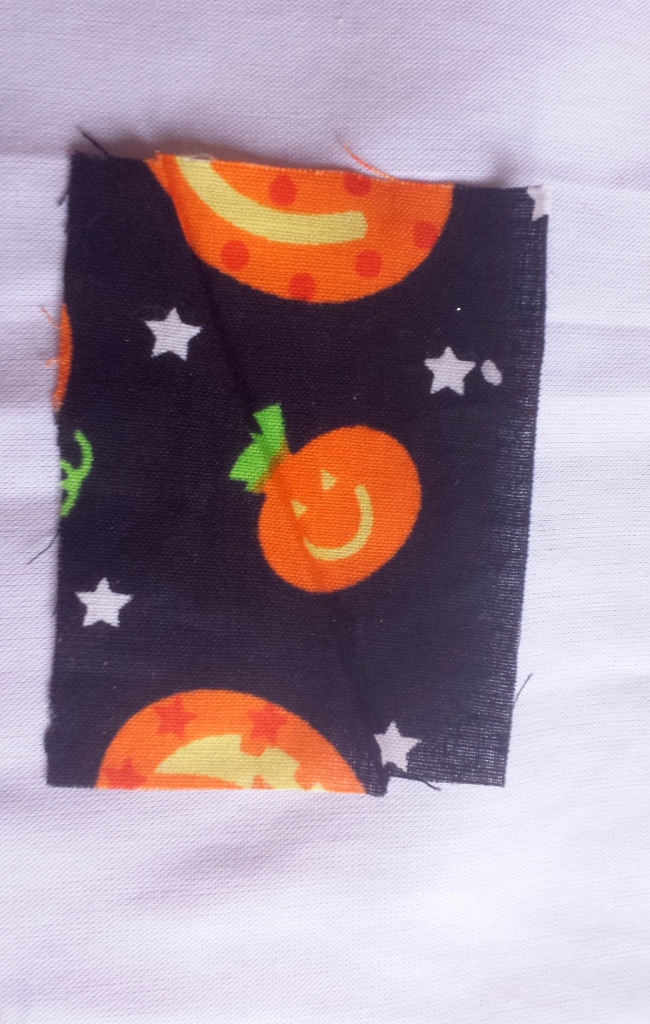 The Fabric scraps work best if they are rectangle shaped like 2 inches by 4 inches. I left the rough edges and even frayed them more myself to give a more distressed haunted look.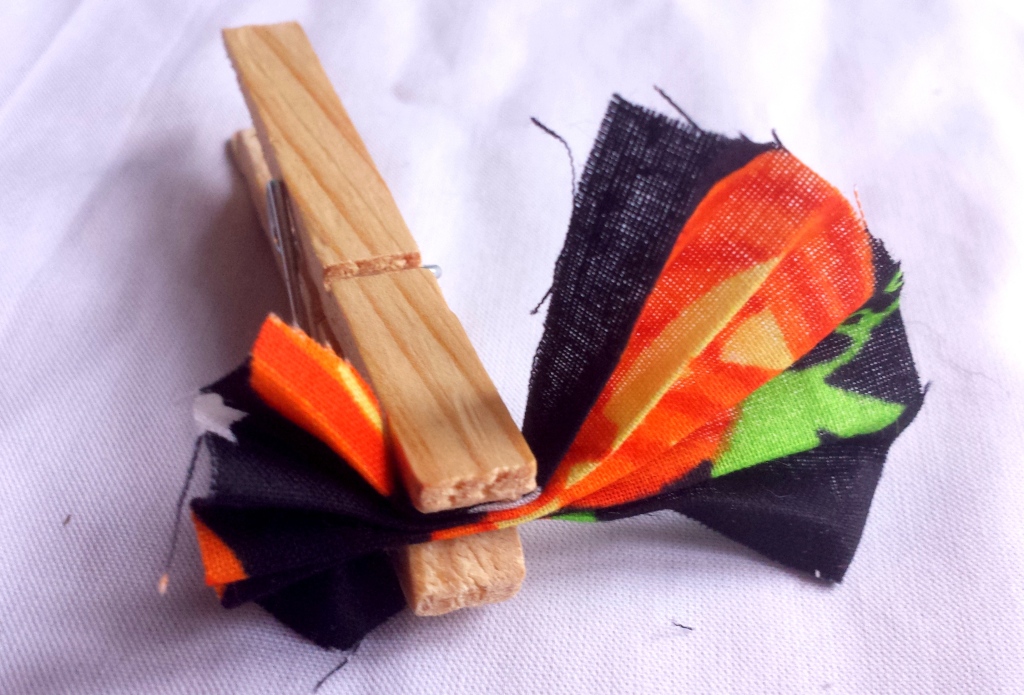 Fan Fold Fabric along the longest side. I used a clothes pin to hold it in place.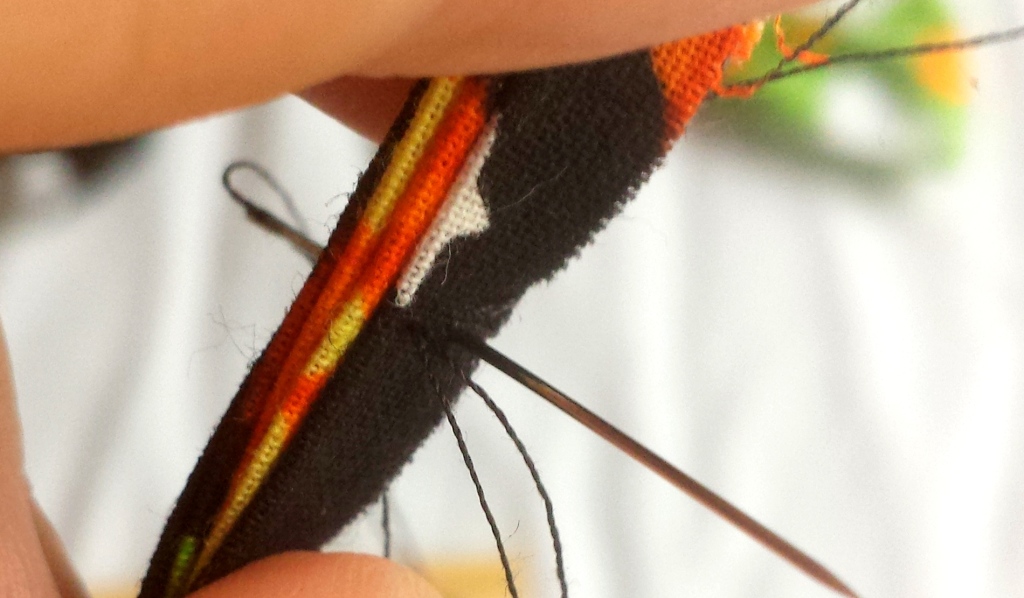 Stick a needle and thread right through the middle of the fold. Tie a knot and then wrap the thread around the whole hair bow..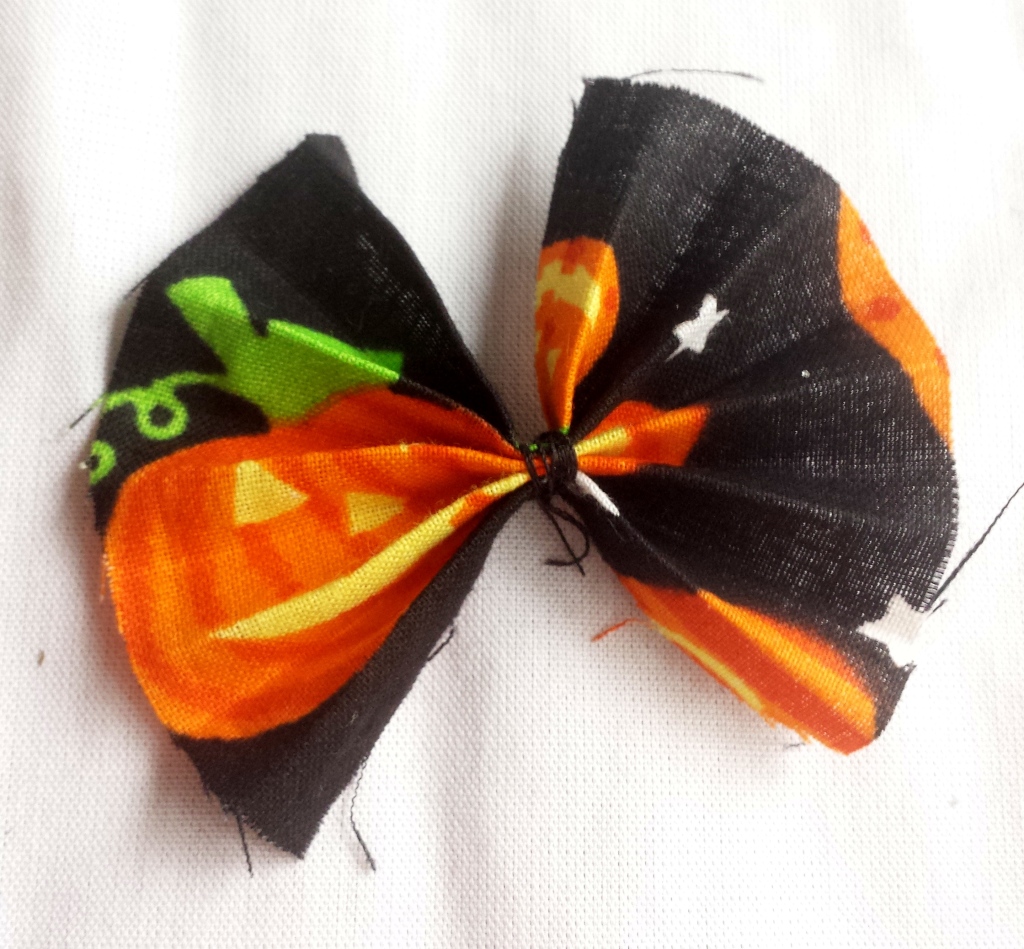 Fluff out. Fray a little more if you want the rough edges.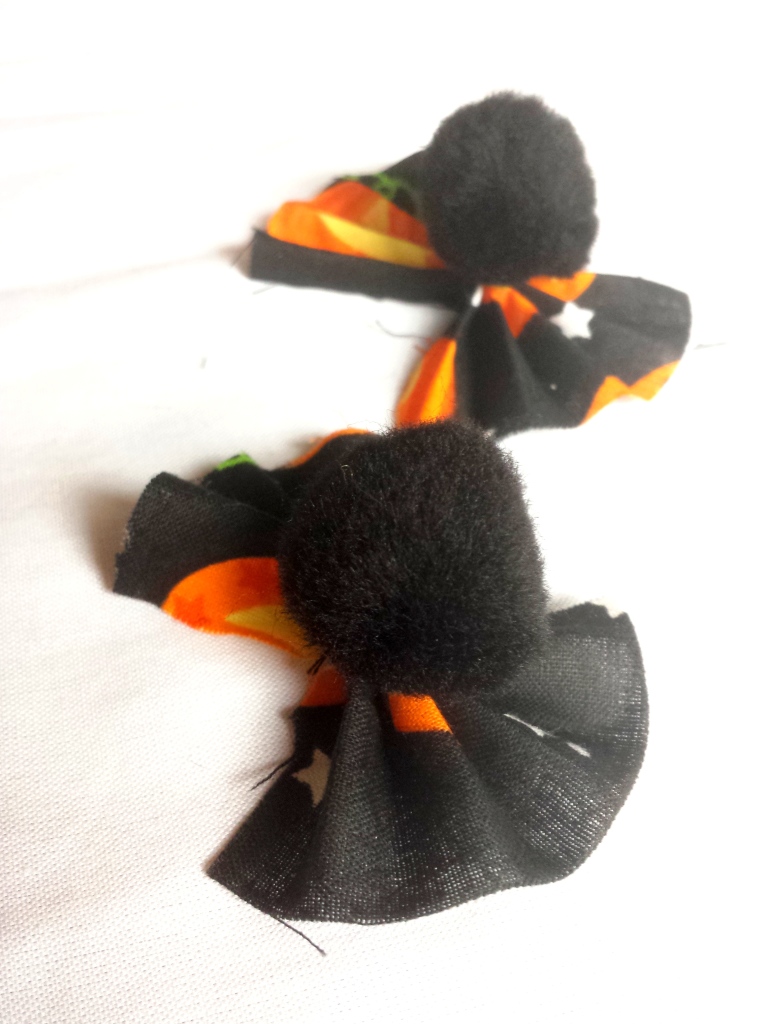 Hot Glue your puff balls to the middle of the bow. Then hot glue your googly eyes onto the puff.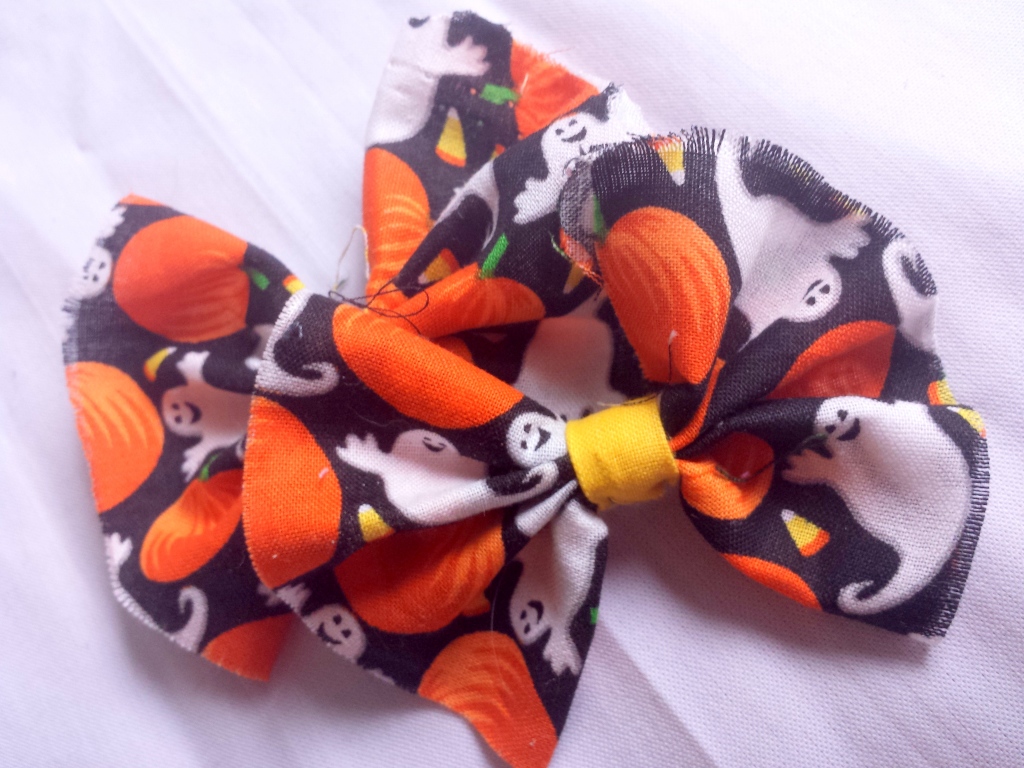 If you would rather have normal bows just leave off the puffs and wrap another scrap piece around securing in the back with needle and thread.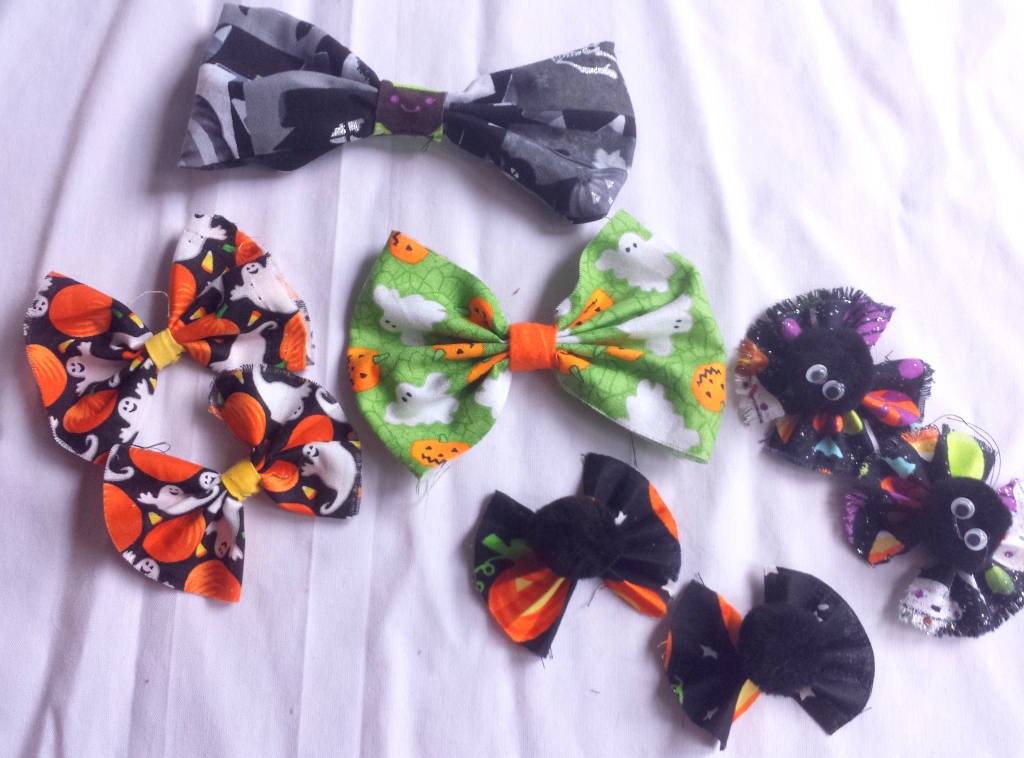 And here are some more examples to give you more ideas. Plus I kinda just wanted to show off my work for the night.
It feels good to get back out the glue gun. It seems like I haven't made anything in awhile but I'm back for the time being. I even joined a sewing pattern tour, my first!
Also if you don't already know, Halloween just happens to be one of my favorite holidays so plan on lots more creepy cute things to come!