Nutella Sandwich Cookies!
Two Cookies with a delicious layer of nutella… who could ask for more?
This is really super easy and I can't really take credit for anything but I loved how they tasted and I loved how the pictures turned out.
So I am going to pretend I discovered  some wonderful secret, even if it's not. 🙂
Warning: these pictures might flare up any nutella addictions…. I apologize for the shortage of nutella due to these pictures but who can resist that stuff?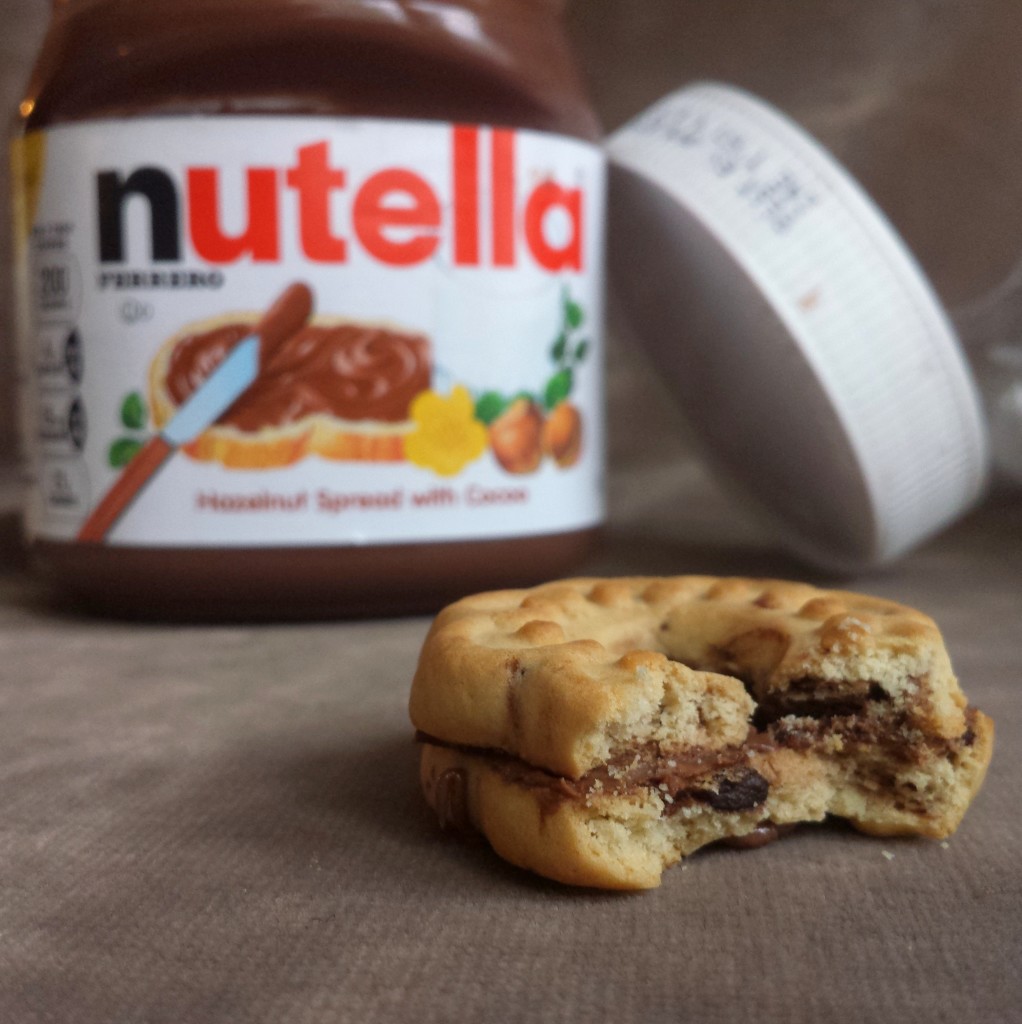 To recreate this masterpiece all you need is a package of Murray chocolate chip cookies and a jar of nutella.
Just lay out your cookies and smother one in Nutella and them put the other one on top.
I don't know why I bothered with the second cookie. Lou just separated them and licked the Nutella off just like she would have an Oreo.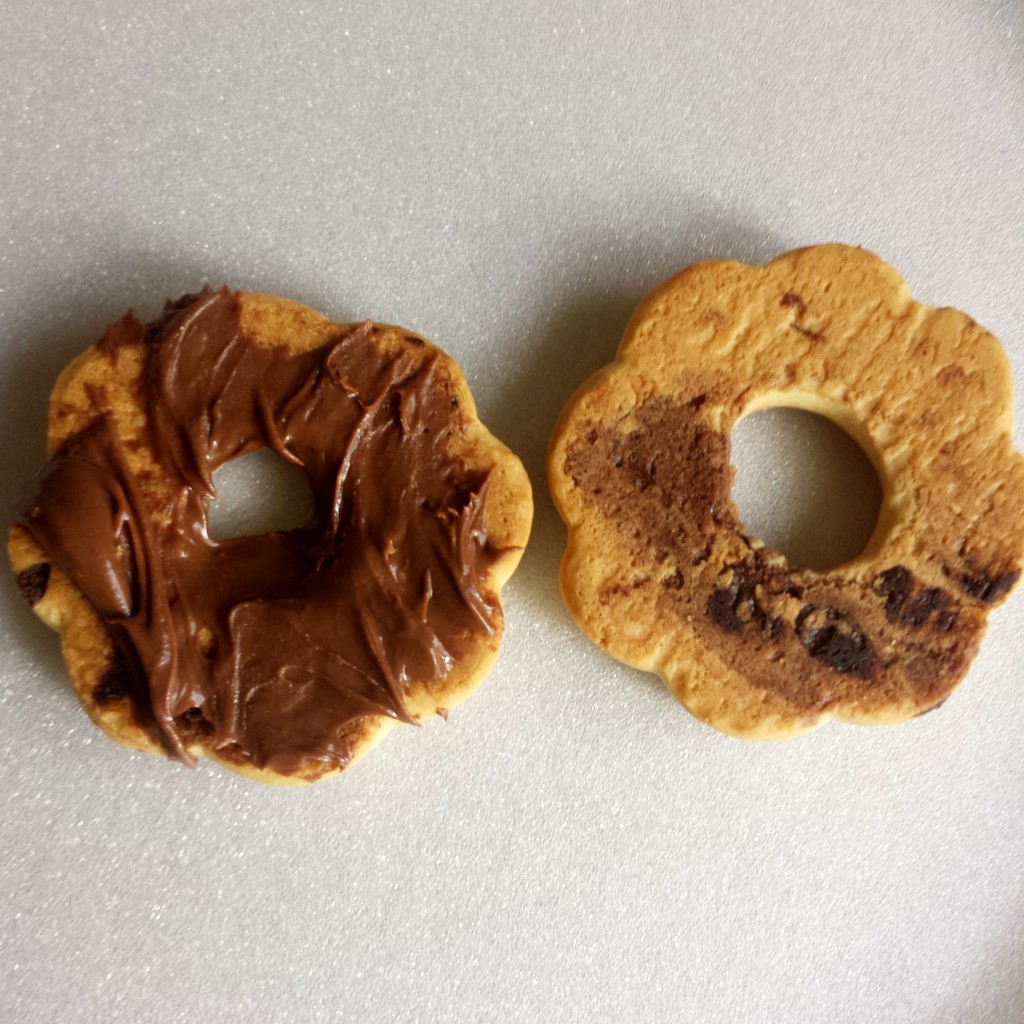 Other good things to dip in nutella.. Pretzels! Vanilla Wafers. Toast. Bananas. Fingers.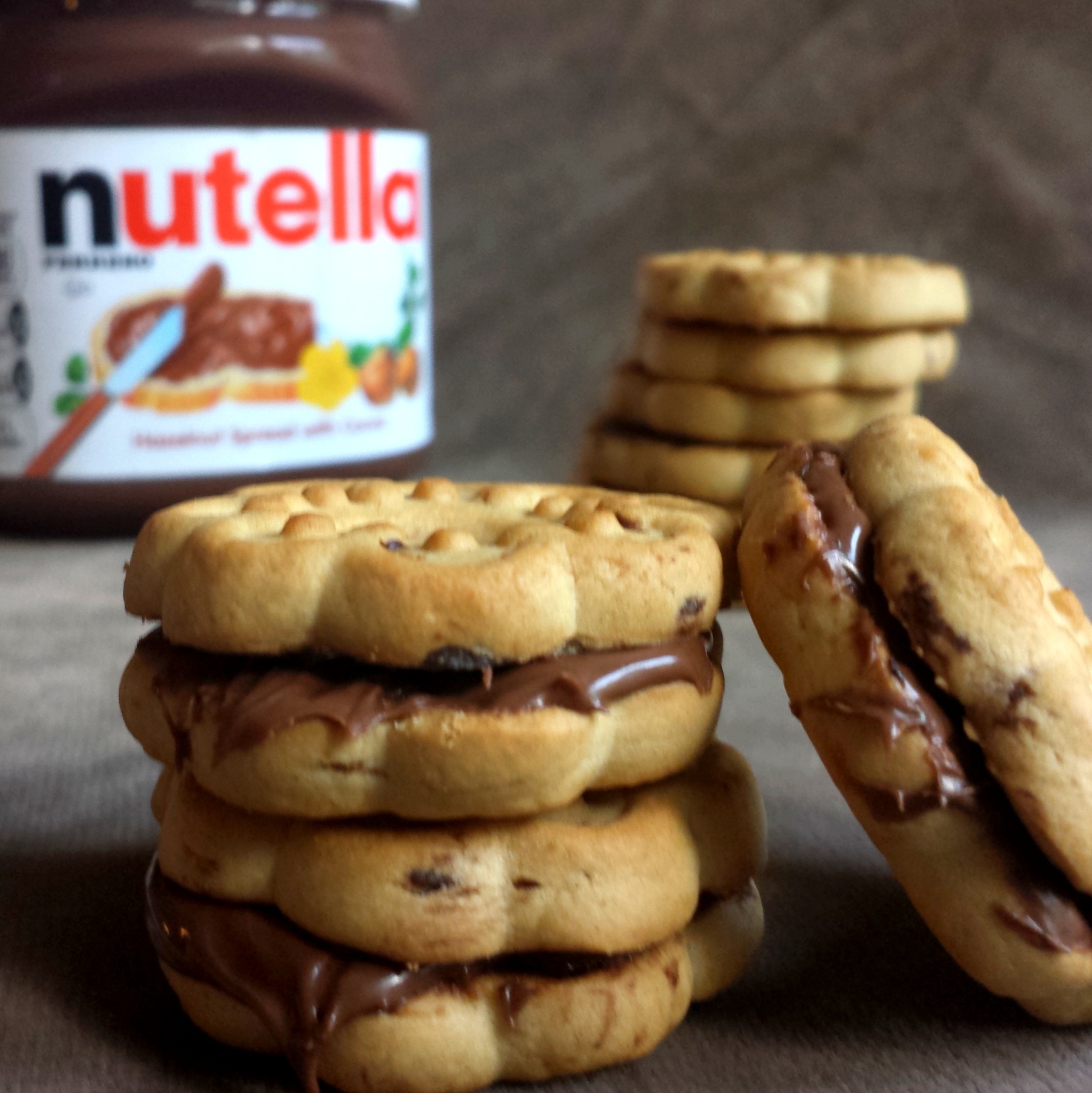 I really think my photography skills have somewhat improved. It could only be the midnight munchies talking but these turned out so good.
That was really my main goal in these was just trying to work on my photography skills with food so I can add more child friendly recipes.
5 Food Photography Tips
1. Natural Lighting. I can't say it enough. Natural lighting is the best lighting for pictures. Use a room with lots of windows or go outside. Watch for direct sun or shadows.
2. Think back ground. I used a piece of fabric that I thought would bring out the colors in the cookies. You can use complimentary objects but try to keep them to a minimum.
3. Focus on the main object.
4. Try different angles.
5. Crop pictures to show off the main subject, keeping background noise to a minimum.